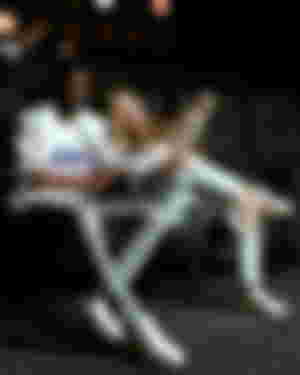 Again, I was not able to write an article last night. I promised to myself many times that I should publish an article a day and I guess it really remained as promise. I'm so sorry, self. Distractions are really hard to avoid so now I am slowly learning to live with it or else I will lose.
But then I realized that I got nothing to lose. I don't have a car, a home, money and everything a girl can ask for. Again, I got nothing to lose.
Okay, I am writing something unrelated to what I want to say today. Why I can't write when there's actually a lot going on my mind. Well, if you have more you'll get trouble choosing. Just like in a relationship, if you got many it will be hard for you too choose. And just like the song that says, "Two lovely flowers, I don't know which one to choose". So better stick to one.
Okay, I remember one of the girls I met in College. She's beautiful, kind, smart and she came from a well-off family. We knew each other because we were seatmates. She asked me first about my name and so I told her then after she told hers. Her name is Lovely but her nickname is Lucky. Why and how? I don't know too I just go with the flow. Alright so let's call her Lucky.
Lucky was so friendly to everyone but she's much closer to boys. She said she felt more comfortable with us than girls. She felt belongingness and security in us. Are we his body guards? Well, sort of because Lucky was the only girl in our group. She can get along with us well for she had no problems with anything. She's not picky when it comes to food and she's not raised with a nasty attitude even if she's born with a silver spoon in her mouth.
She's smart too! She studied very well especially in Mathematics. That's why I was lucky too back then because she would always let me copy her answers in exams. I wondered how she is now and if she's still studying. I can't find her in any social media because she doesn't have one. She can only be reached through text. I tried contacting her but she's out of the line. Where could she be?
Going back to those College days, I bought flowers, cakes, chocolates and balloons. I handpicked everything because I want the moment to be special and memorable. I woke up early that time so everything will be in the perfect timing. I prepared the place of proposal and decorated it with the help of my classmates. When the clock struck at one o'clock, everyone gathered to the place already.
It was Lucky's birthday. I was at the center holding the cake, chocolates and balloons. Lucky passed by but stopped walking when she saw her name on the tarpaulin. She went close to me and so I walked close to her. We are just an inch away when I gave her what I brought and told her happy birthday. She received everything and smiled. But, she told me this:
You are one of my bestfriends and friends are all we ever could be.

I'm sorry, John
I just laughed at her. I laughed very hard. She's too assuming. She did not even asked. Well, I told her it was not me who got feelings for her. It was our other classmate and he just asked for my help since he knew Lucky and I were close. I told Lucky the real deal and she was a little bit embarrassed. Lol
The man behind me slowly went to her bringing the flowers.
I was not the one who confessed the feeling but why do I feel rejected though I don't have any feelings for her? Am I that easy to turn down? Well, no hard feelings because I was just asked for a favor.
But, Lucky was assuming that time. 😂
---
---
Hello everyone! If you have some useful tips or guide which can help me improve, you can let me know in the comment section. I may not know all about you now but I am eager to know you deeper. I will work hard so I can be like the amazing writers here. I have talked to some people and they are all amazing.
Thank you so much for reading! Comments are very much appreciated. Same appreciation goes to my upvoters and kind sponsors. Again, this is gwapojohn at your service. 😉 Let's get connected!
Lead image is taken from Unsplash.com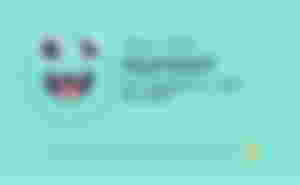 |09222021|