You're about to run out of money! What should you do now?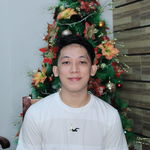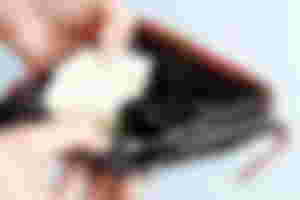 Hitting rock bottom is no fun, but it's important to remember that you're not the first person this has happened to and you won't be the last. Running out of money is an unfortunate part of life for many people, but it's also a problem you can solve. Sometimes, it can feel like the end of the world, and like there's nothing you can do about it. But it's not! When you're broke, the most important thing to do is to stop and think calmly about what your options are. There's a lot you can do to get back on track, and I'm here to help. In this article, we'll go over some things you should try when money gets tight.
The first thing you should do is figure out why you're running low on cash. Are you spending more than you're making? Is something unexpected eating up your cash? Have your expenses increased without a corresponding increase in income? Is there a one-time issue that caused you to go over your budget? Or are there factors in your life that are causing your money to run short quicker than you want it to? Take a look at where you spend your money and figure out what areas are unnecessary or can be reduced significantly. It is critical to understand the source of your problem in order to develop the best solution.
Next, take a deep breath. Nothing is permanent in this world, so your financial situation, no matter how dire it seems, will change if you work at changing it. This is just a temporary setback. You're not alone: everyone goes through this at some point or another. As long as you take action, you'll be able to get back on track in no time.
Once you've calmed down a little bit, it's time to make a plan. Cut costs as much as possible. Cancel any subscriptions you don't need (or maybe just downgrade them), and put off non-essential purchases until your situation improves. This will give you time to save up some cash while also minimizing the impact of your current situation. In addition to cutting costs, consider learning how to budget better so this doesn't happen again.
If you still need more money, consider selling something like an old phone or tablet—or even just clothes that don't fit anymore!  Go through your closet or apartment and find things that you no longer need. Selling these items to friends or even strangers via Facebook marketplace can help boost your cash flow. Even better if you have some big ticket items that have been sitting around collecting dust—those might be the best way to get cash fast!
You could also look for a part-time job. When you run out of money, finding a part-time job is the first thing that comes to mind. It gives you a little cash flow and keeps your bills paid with an income source, at least until you can get back on your feet and get your finances back on track. But remember that finding the right job can be harder than it sounds because you need to look for something that fits your skillset and work schedule while still allowing you to make enough cash to pay your bills.
Lastly, you can ask for some financial help from your parents or grandparents. Talk to them about the situation and explaining how bad you need it. They may not be able to give you much right now, but they may be able to help guide you through the process and get your finances in order.
I know, I know. This list is a bit depressing. That's not what anyone wants to see when they open something about making your money stretch or figuring out how to manage your finances. But the point is that you don't have to stay in this situation for long if you pay any attention to your money and make a few adjustments in spending habits.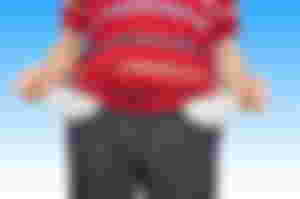 Don't let a lack of money scare you. No matter how good your situation looks now, there will probably come a time when you find yourself out of money and that's okay. You can get through it, so long as you don't forget to ask the important questions namely: why did your money run out?
I hope this helps. The reason I wrote this is because I had the same problem. I came up with a thousand excuses and there were a million reasons why I couldn't get money and I started to feel seriously depressed about the situation. However, I strongly believe that in every problem, there's always a solution. Good luck to everyone and don't give up. There is always a way!
Lead image source: https://www.whatuni.com/advice/money/running-out-of-money-at-university/52981/
---
If you like this article, you may be interested in reading some of my other works:
An Interview with a Cockroach: The Truth About Them
Indelible Memories: Travelling Back In Time
10 Signs You're Not Yet Ready To Get Married
Converging Hearts, Passing Souls: The Gift of Separation
Nana and Dada: Those Important to Me
Thank you!
Copyright ©, 2022 frdchckn. All Rights reserved.