Converging Hearts, Passing Souls: The Gift of Separation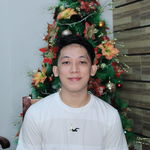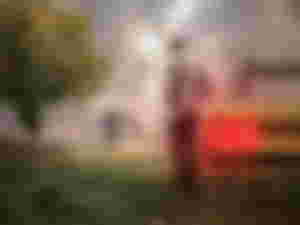 The intense feelings of sadness and grief you experience in the days and weeks that follow can destroy you from both the inside and the outside. Something that can be extremely difficult, especially if the last time you saw it was a long, intense goodbye and even more difficult if you know you'll never see it again. 
You might feel like no one can really understand what it's like to be alone, but I know how it feels. I've been through many ups and downs in my life, and I've found that being able to find someone who can love me is what makes me happy. It doesn't matter if they're your best friend or a stranger on the street, if they make you feel special, then they're worth fighting for. A relationship can be a beautiful thing, and no matter what kind of one it is, there are some ways that it can leave its mark on us, even after it's over. I think that's because we're all looking for love, in a way, and anytime we find it, we want to hold onto it for as long as possible. But sometimes, for whatever reason, the relationship doesn't work out—and then we're left with the lingering feeling of loss.
When your heart gets broken into pieces, it is hard to come out of this situation. Maybe your relationship lasted for many years or just a few short months, but most of the time we are left with a lot of questions, and even more doubts, about ourselves and about the future. After the initial heartbreak, you find yourself looking at your phone, waiting for a text that never comes. You hear a song that reminds you of your ex and you remember all the laughs and tears you shared with each other. You see a picture of the two of you on social media and it brings back memories of what could have been.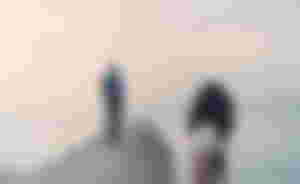 To have an unsuccessful relationship is something that no man or woman wants to experience. Sometimes, we hurt each other because of our own selfishness. Sometimes we choose to walk out of the relationship and leave it all. But more often than not, hurting a person is one of the saddest mistakes we could ever do. When people around you just don't understand what it feels like, they might say things like "You'll find someone new" or "You're so young; there will be other boys/girls." And while these may be meant as words of comfort, they can actually make things feel worse. It's never fun when people just don't understand what you're going through.
It's hard to move on from someone you care about deeply, especially after going through a breakup. Some people are able to move on quickly—while others have a much harder time. It all depends on what works for you and how you heal. But one thing we can all agree on is that it's not easy. It can feel like no matter how much time passes, nothing will ever truly heal. It's hard to move on from relationship breakup, and I don't mean just physically. I'm talking about the time after you wake up, after the morning after you cried yourself to sleep; the moment of realizing that life isn't going to wait for you, and neither are your friends. When it happens, sometimes it can feel as though there's a giant weight on your chest — almost as if you can't breathe. Perhaps someone broke up with you too fast; perhaps what was broken wasn't just a heart, but yourself too. It's almost like your world has collapsed in on itself, leaving you wondering where to go and what to do next. It's hard to get over the memories, to let go of the person that meant so much to you, and to move on in your life.
I know how it feels to be stuck in the past, ripping yourself apart and it seems even the time won't heal but only make you older. I can truly say that I was once in your shoes. I know how you feel and there are times where it all comes back just for a moment. You can cry, scream or whatever you want to do but don't hang on to the past because it won't change anything.
You may have been through a lot of trials and tribulations that make you feel like there's no hope for you to find someone who will love you for who you are. But I'm here to tell you that there are many reasons to be hopeful. There are ways to help yourself, and asking for help from friends or family isn't a sign of weakness—it's a sign of strength!  It is what it is and no matter what you do or how much time you spend grieving about the person you lost or crying about the relationship you had doesn't make the pain go away, but what does is moving on and being happy.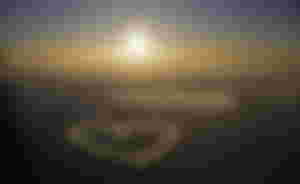 If ever you've experienced failure in a relationship and feels cheated, betrayed and hurt with your current situation just know that you are not alone. But if you're really struggling to let go, remember that this won't last forever. Worry not because no matter how many time you get rejected and abandoned by others, at least you still have all the time you need to be with yourself. Everything has a ray of hope!
Nobody said it would be simple to move on. But somebody said it is possible. I am here to tell you that the time will come when you don't feel that way anymore. When the memories aren't as painful. When you can look back at what you had and feel grateful that it happened, even if it wasn't meant to last forever. You will heal and move on and find a new love someday—but only when you are ready to do so. Everyone has failed before but being able to start again is part of being human.
Letting go can often be the hardest part of any relationship but do not worry. There are plenty of people out there who are willing to give their time and love just to help others feel better about themselves. Someday, you are going to meet someone who will make your heart skip a beat. You're going to reminisce about past experiences but know that everything happens for a reason.
I understand that you've always been strong. But even the strongest people needs a break sometimes. I may not know you personally but I know one thing for sure, if you believe in yourself, you can do anything. It doesn't matter if you are broken, we all are broken sometimes. If you're struggling right now, it's okay because in this very moment of your life is where you will learn your greatest lessons. What you need to do right now is to take some time to focus on yourself, by doing things that make you happy or spending time with people who care about you. Spend some time alone if that's what you need. Do whatever feels right to help you get through this tough time in your life—because everything passes eventually. Just keep doing what makes you happy and trust the process.
Most of all, remember that while love can be painful and heartbreaking, the end of a love relationship does not mean the end of your life. There is no such thing as the perfect person. Your life will go on; enjoy it. Cherish your own company. Pause to appreciate the beauty around you without having to wait around for someone else to notice it. And if you find yourself in love again, know that nothing goes perfectly forever—and that when things change again, they can change back just as easily someday. That's how life works, and may well be the greatest lesson to learn from any ending relationship: time will heal.  As time goes on, the pain gets less and less. You're going to fall in love again, but this time, it will be real love. And that will be the wonderful gift!
---
Copyright ©, 2022 frdchckn. All Rights Reserved
(All images are from Pinterest)
Thank you for making it this far! Here are my five most recent articles if you want to read more:

Nana and Dada: Those Important to Me

The Sanctuary: Nurtured By The Earth

World Sleep Day: Why It Matters

Keep safe everyone!