My Asian Cravings Satisfied Today
Hello my friends. Today is my day off, and I went for another 45-minute walk towards the city centre, as day off for me equates to self-care and exercise. I have been gaining a lot of weight lately as I do understandably love to eat and when I am working I do not really have the energy and strength to do exercise after a 12 hour work. Sounds like an excuse I know. But I swear it is not, as I do truly love exercise and fitness although after I had covid last January my fitness levels aren't as good as pre-covid days.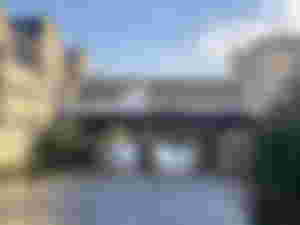 Not to be counterproductive but my purpose to go to the city centre is to actually EAT. I guess I have to kiss my skinny dreams away. 😂 For a couple of days now, my palate has been craving something, I am not sure what. But I was guessing it would be Asian food as living with my boyfriend for 4 months has made me ditch rice for pasta. So today I went to Thai Weir, which is an Asian restaurant by the beautiful Pulteney Weir. As far as the restaurant name goes, I am guessing its owner is Thai, but they do sell food from different parts of Asia.
The food there is really great, but the customer service is an aspect they need to work on more. I am not saying the staff were horrible, all I am saying is that they need to be a bit more attentive. Anyhow I had quite a happy meal.

I ordered a Thai lemon iced tea and a vegetarian Vietnamese spring roll to start. Which arrived looking beautiful and healthy. I need this actually as I have not been eating much vegetables these days. I finished it rather quickly as it was delicious despite the lack of meat.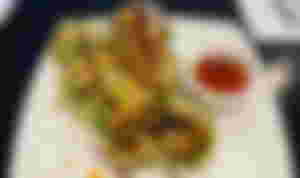 For the main meal I had Japanese beef udon ramen. I desecrated it by eating it with spoon and fork as Filipinos are Asians who aren't actually chopsticks trained. We are used to spoon and fork. But I do not speak for everyone as some Filipinos are really good with chopsticks. It was very delicious and the broth was perfect although it did tasted a bit more Thai than Japanese. Unfortunately, my tummy ran out of space to finish it up.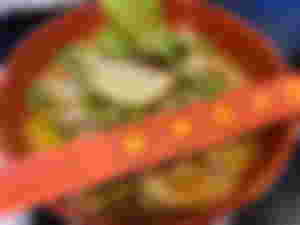 Anyhow, by the end of the meal I was missing Andre so I decided to go to The Real Italian Ice Cream for desserts. A little Italian won't hurt. I got a scoop of Oreo Gelato and a scoop of dolce latte. I ate it in front of Bath Abbey as I listened to a busker playing his trumpet. I really wished Andre was here. I miss him when I eat.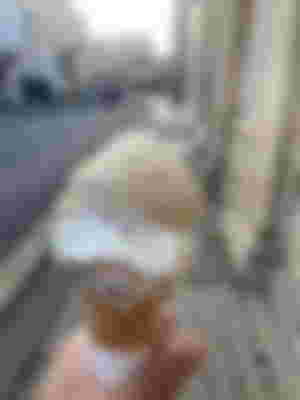 The gelato at the end I think finally satisfied my craving. I headed to Lululemon to buy some work out clothes to atone for my pig out. It was real atonement as my wallet left the shop weeping after my purchase. Two tights and a sports top costed me several meals I think. I would not even dare to say how much as it hurts. But I am considering these as an investment to my health and well being.