Happy New Year to me, myself and I… and you too!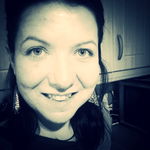 Friday, 31st of December 2021
It's a New Year's Eve and this year it's me, myself and I. For majority of people Christmas is the most important celebration of the year. As you may know, I'm not really bothered about Christmas.

For some reason New Year's Eve has always been my favourite celebration of the year. I couldn't care less if I'm alone on Christmas day, but New Years Eve without a celebration always made me somewhat depressed.

Maybe that's the reason why I woke up in a shitty mood this morning. My plan was to go to a weekend long NYE bash in Birmingham and celebrate it with salsa friends and lots of dancing. However one friend after another was notifying me of their different plans, so the plan didn't really work out.

Am I sad? Maybe a little. Not enough though to take offers from other friends who wanted to celebrate NYE with me. I really can't be bothered.

So instead I scroll through Telegram groups and wish others, who celebrate hours before me a Happy New Year. I also went to Polish shop to get me some drinks and then went for a looong walk to quiet my busy mind.

Next I will do a little yoga, take a loong bath with bubbles and candles and join Tropical Finance AMA later.

Before midnight here I will turn off my phone and sit down to mediation, which no doubt will be disturbed by the sound of exploding fireworks. I'm sure I won't mind though. I will just count my blessings with each firework.

If I can't celebrate in style, I will celebrate by giving myself tons of love and attention. After all we need to fill up our jar first to be able to give more to others.

Many people complain about pandemic for everything it 'took' from us. For me 2020 and 2021 were some of my best years. I walked away from the corporate world and had tons of time to rediscover myself. Slowly I am getting more and more aware of my full potential.

In 2021 I 'lost' my relationship, but I gained so many new relationships with people across the globe. I have so much to be grateful for that sometimes I have to pinch myself to check if I'm not dreaming.

I am also grateful for each one of you who reads and comments on my articles. Also for those who never read anything I wrote, but who share their valuable knowledge with other users of this amazing platform. Without you all I wouldn't be where I am today.

Happy 2022 for everyone! My witchy gut tells me it will be best of all years so far 🎉

Until next year 💙