Alrighty! Let's do some Food blogs. This is supposed to be a continuation of my article entitled Of Good Food and Happy Feet that I wrote almost two months ago but ended up seating in my drafts section for quite some time. At my previous article , I shared here some of the food that I missed and experienced in my local (Coron, Palawan) and international (US and Singapore) trips. Lately, my facebook memories were filled with posts of the last time we went home in Taguig so I will try to relay as much as I can some cafes and restaurants I liked to go to because of their food or dessert.
Oh how I missed thee! On top of my list is the food street of Mercato Centrale. I can't find the video I took of the few times I was there so let's use a video taken by some vloggers and post it here:

I have gone to a lot of food parks as far as Singapore, but to me Mercato Centrale BGC is still the supreme! From Filipino street foods to italian pastas to salads, shakes and desserts this is the place to be. There are so many videos about Mercato Centrale at youtube on how it looked like now with the new normal set up but I chose to post the video above on how it was like pre-pandemic. The last time I was there was October 2019. I was on my fourth week of my low carb and intermittent fasting diet, I lost almost 9 kilos that time and a friend introduced me to this place. I was so unready to go on a cheat day but it didn't get me long enough to decide to do some minimal intake of carbs and opted to still go for their barbecue and other grilled food (which is accepted on a low carb diet) then eventually gave in to their sticky rice (biko with latik on top) that I've been craving and their oozing gooey cheesecake on a stick that you can watch how it looked like at the video below.
On my 2nd trip to Mercato, I was with my husband, I wasn't on a modest cheat day like the first time I tried the place and I got to try their entrees at their seafood booth plus their to die for lasagna. I am trying to look for some photos and videos saved on my external hard drive but I can't seem to find those pictures I took of the food there so for now these youtube videos will suffice for the meantime.
Living in Taguig for four years and in the constant lookout where to go, a friend from Baguio told me about Serendra. The only places I know on my first year living in Taguig was just SM Aura, Mckinley Venice Piazza and Market, Market. It took me two months before I found out that Serendra and Bonifacio High Street is just at the back of Market, Market. Ecstatic to discover that aside from those numerous shops and branded boutiques, they have a dog park and several cafes and restaurants that although most are commercialized, has not reached my hometown Baguio City yet. Here are some of the restaurants that topped my list:
I got curious when I saw this Japanese themed restaurant on one of my afternoon walks in High Street. True to its hype and long queue of customers waiting in line in order to get their seats, their variety of udon and rice bowls are a must try. Pre low carb days, I loved their Beef Yakiniku Don not just for their soft and thin slices of beef but how authentically Japanese their rice is when it comes to being fluffy and slightly sticky enough to be picked up using a chopstick.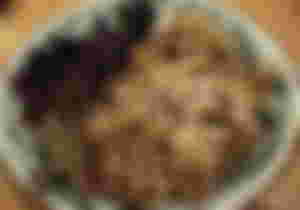 If you are looking for the best tasting burger, Shake Shack to me is the winner. Their burger aside from having the softest bun ever, also comes with a juicy patty that lived up to my expectations on what a New York burger should taste like with lesser salt to live up to the Filipino taste. (Burgers served in the US that I have tried in Texas and my 3 day brief stay in New York are too salty, actually everything is salty in US fastfoods, you can read more about it in my Of Good Food and Happy Feet article). Their cheesy fries are a must try also if you happen to visit this burger place. I remember my daughter even spotted basketball player/celebrity Ricci Rivero a few tables away from us and was daring her I will go near him and asked him for a picture but my daughter was too shy and discouraged me to approach the said athlete 😅.
With my daughter's influence I got hooked with milk tea two years ago. My all time favorite is Tiger Sugar's Boba Sugar Boba, this shop located at the center of Bonifacio High Street got so famous that it had a lot of copy cats when it comes to their brown sugar recipe but nothing beats the original. This shop is also true to its hype and deserves the long queue of customers waiting in line to have a taste of their concoction. I was happy when I found out last year even in the middle of the enhanced community quarantine that it will open a branch here in Baguio. I was scared to go out because for sure it'll have a long line of people on it's grand opening that I opted to order using an errand service on its opening day. I got disappointed, it doesn't taste much like the one I used to love at their branch in BGC. It is as if the branch here in Baguio only did their milk tea training online. I shifted to Macao Imperial ( I liked their matcha cheesecake best with white pearls) and Nham Cha ( my fave is their Cha Yen and opted to add Macchiato Cheese). Early this year, I gave Tiger Sugar Baguio a second chance and finally, the original taste I came to love in BGC is finally achieved.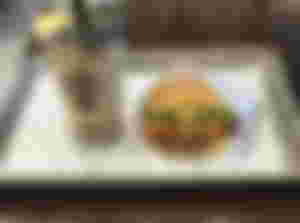 If you are looking for the best crepe cakes ever, I only have one place to recommend: PaperMoon! I spotted this cake shop at the lower basement of SM Aura and it has become my instant fave. I had to close my eyes when I first ordered a slice of their Mango Crepe Cake because it is undeniably pricey. The risk was all worth it once you take your first bite that literally melts in your mouth because of its surprising softness. I am also a fan of their ube crepe.
Baguio has a lot of outstanding local bakeshops and Baguio natives are not a novice when it comes to knowing the best bread and pastries. Even our neighborhood street bakery can easily bake an award winning pandesal, sadly I can't say the same for bakeshops in Manila. I have to go to a shop known commercially to get my money's worth. For all those commercial bakeshops in Manila that doesn't have branch yet in Baguio, i recommend Mary Grace Cafe. Their cheese rolls are the fluffiest ever!
For specialty cakes, I am in love with their Limone Santi. It is the closest taste I can get to a key lime pie that I first tried in Holiday Inn Club Vacations Orange Lake in Kissimee Florida during our incentivized company trip in 2010. According to the cafe's website, their limone santi is a Frozen lemon filling over a buttery graham crust, topped with chantilly cream, candied lemons and zest. I had once this yearning to finding the closest I can get to a key lime pie here in the Philippines and tried Sagada Mountain Province's lemon pie and Mario's Restaurant's own key lime pie but so far it is Mary Grace's version is the nearest I could find from where it originated… Florida.
I can't find my own picture of Mary Grace's Limone Santi or HCV Orange Lake's Key lime pie so let's try some images from Unsplash. Yikes, there's none. So let's check Pixabay.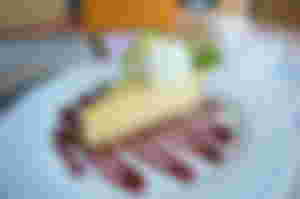 There it is. Thanks Pixabay.
As for my ultimate coffee shop to go to, my top choice is the aesthetically designed and instagrammable cafe owned by billionare Manny Villar none other than….
The village where we lived in Taguig happens to be just a five minute walk from this coffee place and I frequently go there during zoom client meetings and client interviews everytime our home internet provider sucks. My husband who is not much of a sweet tooth loved their decadent chocolate cake. I on the other hand loves to order their Bullet Proof Coffee. Sharing to everyone below some photos I took of the said cafe: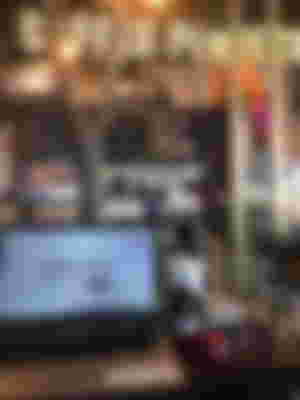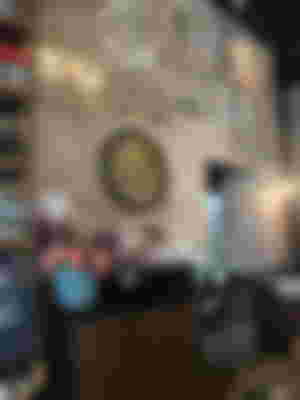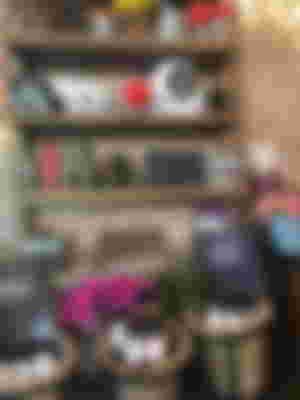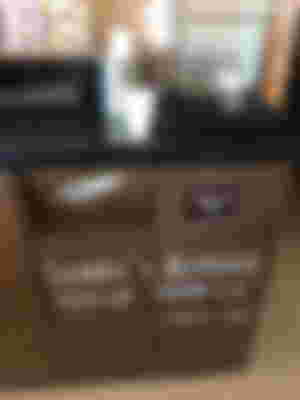 For buffet restos, I have tried Vikings, Niu by Vikings and Buffet 101 but if there is something that I would like to go back to is the Seven Corners of Crowne Plaza Manila Galleria in Ortigas. It was in 2010 when I first went there so I can't find any pictures to share but it happened to be my most memorable one.
Whoops, my article is becoming lengthy again and is getting into more than a 7 minute read so I will stop here and I may do a part 3 next, this time it will be Baguio's finest in the eyes of a crazy beautiful foodie. 😋😛
And here are my lovely sponsors. Big thanks to @CoquiCoinfor the renewal and continuously sharing your blessings.





Enjoyed this article?
Earn Bitcoin Cash by sharing it!
Explain
...and you will also help the author collect more tips.