Things I Normally Watch On YouTube
Watching videos is one of the daily activities I enjoy doing online. Aside from watching movies, TV series, or documentaries on Netflix, I also enjoy watching random videos on YouTube. When I say random, it could be funny, sad, inspiring, motivational, dramatic, entertaining, or even terrifying videos. Although I watch them on Facebook sometimes, I do it mostly on YouTube despite those annoying ads that keep popping along the way.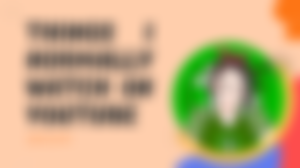 YouTube videos keep me entertained while I am on the hammock chilling or doing my business in the bathroom. To tell you honestly, I could sit on the toilet for 1-2 hours as long as I have my mobile phone with me, and the internet connection is pretty stable too.
So today's article, let me share with you the videos I'd usually watch on YouTube. I have quite a few, so I hope this won't bore you. Are you ready? If so, then let's get started!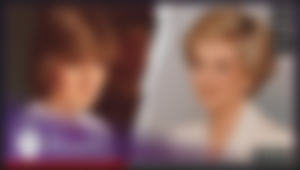 Source: Uncrowned Queen: A Celebration Of Princess Diana's Most Iconic Moments | Real Royalty
I have been so obsessed with the late Princes of Wales for quite some time now. I could really watch her videos over and over again. She was just so gorgeous inside and out, which explains why she was named the People's Princess.
I also enjoy watching her when she was with her two boys: William and Harry. You could really tell how she loved and cared for them both. Another thing I watch is her "not-so-happy-ending" fairytale love story with Prince Charles. It breaks my heart every single time, which also makes me feel down, to be honest.
The fact that Prince Charles cheated on her during their marriage even though Princess Diana was the kind of woman who was closed to perfection made me think that I was so irreplaceable. Lol. But seriously, if she was still alive by now, she could have done so many great deeds in the entire world.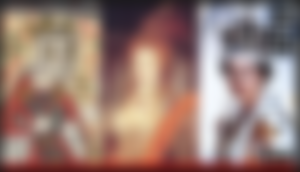 Source: Queens of England
I started to get fascinated by documentaries about the English monarchy in 2019. Since then, I got hooked up watching documentaries, TV series, and movies about the English monarchy and anything related to them.
My favorites were the lives of King Henry VIII, his first two wives, Catherine of Aragon and Anne Boleyn, and their daughters, Mary (from his first wife) and Elizabeth (second). In addition to my obsession with the English monarchy, I even followed the TV series called Crown and the real-life drama of Prince Harry and his wife, Meghan.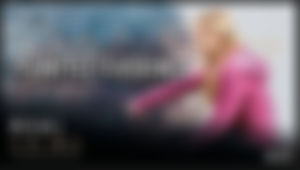 Source: Unraveling The Disappearance Of A 10-Year-Old Girl | Dark Waters Of Crime | Real Crime
I have seen a lot of crime documentaries on Netflix, so I decided to switch to Facebook and YouTube. Then I moved to YouTube for good and started following influencers like 10 To LIFE, who do that kind of stuff, and 60 Minutes Australia.
I don't know why, but I find crime documentaries interesting. Although I was told before to avoid watching too much of this coz it could feed my brain with terrible things, I felt like this could also help me gain helpful tips that I could possibly use in the future.
Anyway, as writing this article, I am also watching The Gabby Petito Story: An American Tragedy | 60 Minutes Australia.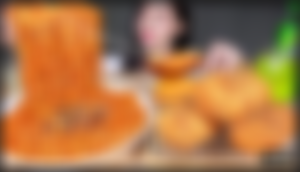 Source: ASMR MUKBANG | Spicy Fire Chicken Noodles 🔥 Crispy Cheese Potato Croquettes ★ (Buldak Bokkeummyeon)
Mukbang is one of the go-to videos I watch a lot. I even used to watch this with my nieces and nephews on TV because they, too, love to eat. The kids love noodles, eggs, chickens, and corndogs so watching mukbang is like our bonding session together.
It also fascinates us to see them eating a whole sunny-side-up egg without having to cut it in half. We even tried it once. but to no avail. The only thing that bothers me about mukbang is the amount of food a person could eat. I mean it could have been fed at least 4 people, you know.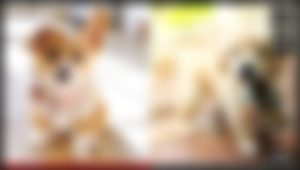 Source: Baby Dogs - Cute and Funny Dog Videos Compilation #25 | Aww Animals
Dog compilations is another go-to video I like to watch. As a dog lover and a furmom, videos about dogs make me instantly happy that's why I always make sure to watch some to lighten up my mood every day. My recent favorite is Brodie That Dood. Brodie is a mix of Golden Retriever and Poodle, which makes him so adorable. If you're a dog lover, I recommend you subscribe to this channel.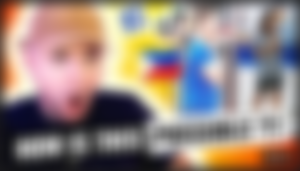 Source: 2 FILIPINO STRANGERS SLAY THE PRAYER w/ an IMPROMPTU performance in a MALL | HONEST REACTION
When I get some spare time, I would also like to sit and watch reaction videos of anything. I love watching reaction videos about foreign YouTube influencers trying some Filipino dish for the first time, random locals singing, Philippine history, and a lot more.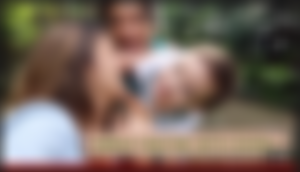 Source: Our Sunday Routine! | Solenn Heussaff
I rarely watch vlogs but when I do, it's mostly about celebrities' cute kiddos. My favorite lately is Solenn Heusaff's daughter, Tili. Sometimes, travel vloggers who visit the country for the first time or other stuff are my other options.
Thai sad commercials

ISIS-related videos

I don't use to watch tons of videos like this before. Back then, YouTube was mostly used for listening to music or watching music videos and dog compilations; but now, I enjoyed it more because of the videos I've stated above.
What about you? What videos do you watch on YouTube?
---