It's not easy to be someone with a physical disability. It's even worse for a girl with an innocent-looking face.
I guess, these two could be a great combo for men, who are looking for their next possible victim for sexual assault. Anyway, what you are about to read are true stories that really happened to me.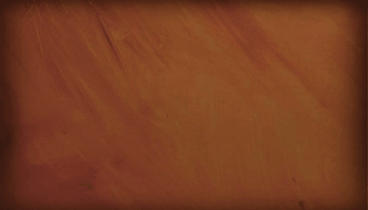 I was probably in 2nd or 3rd year high school when my parents finally allowed me to take public transportation by myself. Prior to that, I had to take a school bus because my parents didn't want me to deal with the stress of going to school back and forth. So as a first-timer to go for public transportation by myself, from town to my house, it was pretty exciting, actually.
Of course, it wasn't easy, but it was fun to experience the stress, struggles, and everything. It made me feel like I'm really a grown-up young adult for the first time. It made me feel like I was part of society, and I started to love it, especially whenever the drivers won't let me pay the fare.
But there was one particular driver who was different - not in a good way, unfortunately. I can't remember his face because honestly, I don't look at people's faces. I was too shy, and I don't want to see their faces as most of them would be staring at me.
Just in case you had no clue at all, I was born without my right leg. Okay, not the entire leg but just from a little under the knee below.
Anyway, that particular driver was fond of me. So whenever he sees me, he would call me "gwapa" or beautiful, and told me to sit in front of his tricycle. At first, I thought he was just being nice to me, so I could sit comfortably, which I didn't mind. But one time, as I sat next to him, I noticed that he wasn't that nice at all.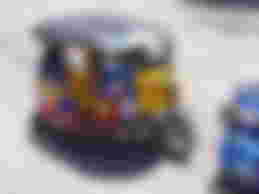 For our non- Filipino readers, a tricycle can only accommodate 3 passengers in the front (2 if the passengers are both obese) and 4 at the back.
When I was in high school, I was so skinny and short. Well, I am still short but not skinny anymore. Lol. So imagine if I was sitting next to the driver with 2 adults next to me, then that would lead me to be sitting too close next to the driver. When a situation like that occurred, I would simply just put my backpack in front of me to secure my flat chest. But not everything happens according to my plan coz sometimes, the backpack was on my back.
So one time, I noticed that this particular driver's elbow was trying to reach my side breast. Though I barely had matured at that time. I could feel his elbow trying to reach or rub to my side. I knew it was not an accident or unintentional coz my gut feeling told me so. So whenever this happened, I would just cover my front and side so it would be safe.
Since then, I would avoid that driver but if I had no choice, I would just sit at the back so I don't have to be close to him. I didn't tell anyone because I was scared. I was scared that I might be wrong that it could be all just in my head. That there was actually nothing going on. That I could be wrong. Luckily, nothing serious happened so I was still lucky.
I was probably in my 2nd year in college when this happened. My mom and I were visiting my aunt and cousins coz that was our Sunday visit.
My aunt used to live in a semi-squatter area, where some of their neighbors were drug users or with criminal records. I used to live there but left after my mom and aunt had some family issues.
Anyway, it was almost 8 pm when we decided to go back to our boarding house. We were outside their gate waiting for a ride when a drug addict, who used to call my name whenever he sees me, walked towards us. I was scared to the point that I got frozen. Once he got closer to me, he started asking me questions, like where were I heading, would it be okay if he would visit me, or do I have a boyfriend.
I couldn't say a word because I was scared. He then started to caress my shoulder as I was wearing a white spaghetti top and probably a long skirt as I don't wear jeans at that time. My mom suddenly gave me that sign to move on her other side and told that guy not to touch me. He can talk but no touching. I was worried that the guy would get offended and who knows what he could do to us.
The good thing was my male cousin came out and saw that guy. He called his mom and that was the time the guy left us in peace. We soon managed to get a tricycle and went back to our place, safe and sound.
No idea what year it was, but I know it was Sunday at almost 5 am. I was waiting for a jeepney to go to work. Normally, I don't sit in the front seat because it's not suitable for my situation.
But that day, it was perfect. I could hop in without a hassle. So I immediately took that seat, and I was so happy coz I could sit there comfortably without having to worry about my knee and dealing with the other passengers.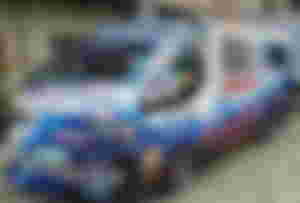 At that time, it was just the two of us. So he then started asking me questions like where am I going? Am I single or married? And then started praising me because of how responsible I was. I just gave him short answers, so we could end the conversation right away.
By the way, I know people shouldn't talk to strangers, but I find it rude not to answer questions, especially if that person were asking politely.
Anyway, so I decided to pay right away so that once I arrive in the area, I don't have to worry about the exchange or anything. When he was about to give me the change, he kinda holds my hand before finally giving me the coins. At first, I thought that was just nothing, but then he tried to touch my arm and said things like how pretty I was.
This time, I was no longer scared. So I told him not to touch me and luckily, the other passengers came in, and I felt safe.
I used to go to the supermarket after work to buy some food. Since my shift would end at 6 am, I had to wait another hour because that supermarket would be opened at 7.
Whenever I arrived, I would sit in their lobby while waiting for their opening. I felt secure because there was a security guard. There were two of them, the old guy but nice, and the young and good-looking but kinda maniac.
Of course, I didn't know he was a maniac until one day, it was him who was assigned on that day. I was supposed to sit on a chair available in the lobby but on that day, there was none, so I had no choice but to sit on the stairs.
By the way, that supermarket is on the main road, which means the place isn't isolated and any suspicious move can easily be seen by the bystanders.
A few moments later, he came to me and, as usual, talked to me nicely. I was on my headset at that time, listening to Spotify while chatting with some of my friends on Facebook. I thought he would just be there to talk to me until he asked for my number and flirted with me.
I was scared at that moment because another guy came in. These two were talking and thought I was listening to music, I could still hear them. The new guy challenged the guard to get my number or my name. But before they could make any other move, the customers came in one by one. Again, I was saved!
---
Those dudes probably saw me as an easy target because of my situation, or maybe they saw me as someone who could easily be threatened. Either way, I'm just so glad that nothing serious happened to me.
By the way, I didn't react as I was just afraid that it would only trigger them to harm me for good. So as much as possible, I tried to be calm, just like how my mom reacted to that drug addict.
And, no, I never called the police coz I don't know. Maybe because I was unharmed I guess.
---
Enjoyed this article?
Earn Bitcoin Cash by sharing it!
Explain
...and you will also help the author collect more tips.