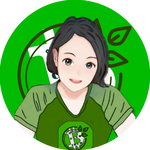 Helping other people has always been a dream to me but since I couldn't afford anything yet before, all I could do was to share a little something like giving alms to the homeless or giving some biscuits to them.
Now, my once childhood dream has finally turned into a reality, thanks to these two amazing platforms, read.cash and noise.cash and through Bitcoin cash as well.
You can read these two articles here to know how it all started, why I'm doing this, and other more helpful details:
So six days ago, I started my small project called CHARITY BOX on noise.cash. The goal of this project is to share 15% of my weekly earnings with the right beneficiaries. Every day, I always make sure to update our chamber, which was created by my new friend, @bm8ter, and share the progress of the wallet.
To be honest, I wasn't sure if this project would capture people's attention on noise.cash because: first, I am a total stranger; second, people don't trust these days; third, they might think it's a waste of free tips to share with some random people; and lastly, they might think I'm just one of the scammers online.
But as I've always said, there's no harm in trying. If they don't support me, that's okay at least I tried. But even if they don't, I know I could still earn a little something as long as I keep sharing good stuff on noise, making more friends, and keep following the golden rules of noise team, and that's how I will fund my charity.
And I am so proud to share with you that my small project is now doing pretty well. Check out the below screenshots to see the progress. I'm not bragging here, but I just want to share this good news with all of you.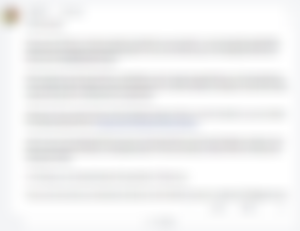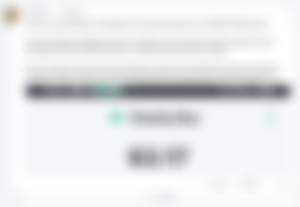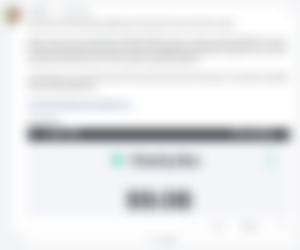 My first beneficiary is my friend, @Yudisutira's grandmother. Yudi is a friend I met online through Kiki Time, an old blogging site back in 2019. His grandmother was admitted to the hospital and needed to undergo surgery. Unfortunately, things didn't go well. Feel free to read the full story here.
So as of now, we have $9.08 in my CHARITY BOX wallet. Then past midnight today, something happened unexpectedly. But before that, let me walk you through a few hours before midnight.
Last night, Yudi messaged me and told me the sad news. I was sad and so were my friends, too. I was supposed to write an article for a friend but after hearing the bad news, I decided to write something else. You can read my previous post here.
While writing the whole article, I was also crying nonstop coz the story was about my dad. Writing about the story suddenly took me to the day it all happened. Then after publishing the article, I also read Yudi's latest post, and again, made me burst into tears. I shared my link on noise.cash and was ready to sleep. Then I realized, I hadn't transferred that day's 15% earnings to my CB wallet, so I did and ready to sign off.
I was really not in the mood to update the chamber about the current BCH we have in my wallet, but I thought my generous donors needed to know everything. And so I came back, wrote a short post, and done. I was ready to turn off my Wi-Fi but decided to check my wallet first. There I saw that my then 0 BCH on my noise.cash wallet has become $18.
I was shocked so I immediately checked noise.cash and then saw the notification. Yes, I received a huge amount from @JapGOEShigH. I was super happy that I took a screenshot about it and thanked him in the chamber. A few minutes after, @Caberawit donated $1 and more tips coming from different noisers. The tips were coming like rain at that moment.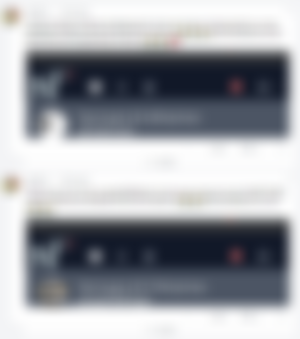 And because of that surprise, I couldn't just sleep right away. I made another long post and explained to them everything. I thanked them, shared my articles about CHARITY BOX, and everything they needed to know.
Another odd scenario was that my free tips were pouring like heavy rain, too. Seriously, that was the first time I received free tips multiple times. And when I say multiple, I mean multipppppllllllleeeee times. Of course, I also shared tips with the generous users. I just wanted to give back for their generosity.
So yesterday, from $18, now I have $22+. And as explained before, 15% of my daily earnings will be transferred to the CB wallet and the rest will be mine. But because the tips are very unexpected and really huge, to be honest, I won't just give 15% but will make it 30% for today's donation.
So again, the first beneficiary is Yudi, and I will send him BCH directly to his BCH wallet this coming Saturday. I will keep you all posted.
Please join us at Bitcoin Cash Fundraisers.
15% of my daily noise.cash earnings will be donated to my CB wallet

30% will be shared to the CB wallet if received $20 or more tips on that day

Daily cut off at 11:50 PM (PH time)

The donation will be sent to the beneficiary's direct BCH wallet every Saturday

Weekly donations vary depending on the total tips on that week

Weekly donations depend on the beneficiary's situation (if it's nothing too serious, then I won't donate 50% but 35% instead.)
Write an article about your story and publish it here on read.cash

Don't forget to include the right documents to support your story

Tag me or @bm8ter on your article

And wait for the confirmation
Note: Anyone can apply as long as you can support your story with proper documents.
Read these articles here to help you understand everything:
Because I don't want to bother the read.cashers here. I know the majority are saving for the 1BCH goal and every cent for them matters. Noise.cash, on the other hand, offers free tips every day to random users, which means more chances of getting small tips from the donors. This only means that they don't mind sharing some of their free tips to the charity because they aren't spending their savings.
Now, I'm sure some would question me, WHY WILL YOU TAKE THE MAJORITY OF THE TIPS WHEN THAT IS SUPPOSED TO BE FOR THE CHARITY?

Again, that was the rules before I even started the CHARITY BOX. Now, I'm going to update this one. Everyone is free to send the tips directly to my CB wallet. That way, if you spend $5 or more, the CHARITY BOX will receive 100% of your donation.

Take note: ANY AMOUNT UNDER CHARITY BOX WALLET IS CONSIDERED FOR THE BENEFICIARIES. SO REST ASSURED THAT I WON'T DARE TOUCHING ANY OF IT. YOU HAVE MY WORD, AND GOD WILL BE MY WITNESS.
Now, don't get me wrong. I never thought I would receive huge amounts coz I was only expecting a few cents. This is why, instead of 15%, I will make it 30% once I receive $20 or more, or send it directly to the CB wallet instead.
YES. I've been handling joint accounts before, which we call here SINKING Fund, that involved 25 people or more, ever since from HS to college to working days in Cebu. I managed to hold $2000-$3000 a year, and I guard the money with my own life. Once I'm into something, I really dedicate my life to that.
The last SINKING FUND that I handled was a few years ago. There was an incident when the money was stolen. I was probably too stressed that year that for some reason, I lost more or less $300. So by the end of that year, I received nothing because, of course, I had to pay for my negligence.
I would love to include my FACEBOOK account here, but I don't want to expose myself that much. BUT YES, I AM LEGIT! I AM REAL! I HAVE NO PLANS IN CHEATING! AND NO, I WON'T RUIN MY CREDIBILITY JUST FOR MONEY!
I know scammers don't say they are scammers but believe me when I say, I am not one of them.
Lastly, I want to thank noise.cash team for letting me do this.
If you have any questions, feel free to ask. Thank you.
---
**All photos are mine.