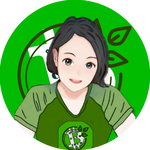 I have always wanted to be a politician. Not because I want to be famous or make a lot of money but because I really wanted to help. Just like my late dad, he was a man in action.
During his days, he was a Chairman of the Department of Agrarian Reform, where he helped lots of poor people regarding their land whatsoever. Every week, people would come over and discuss their problems. And whenever they won, those people would come back and offer money as a reward, but my dad would usually refuse it. My dad, however, would prefer banana, chicken, or anything that they have on their farm, but not money.
Aside from being in the DAR, he was also once a Chairman in some organizations. He was really well-known here because aside from the fact that we were the only ones with the last name in our town (my parents are from the other part of the country), he was known for being helpful to others who were in need.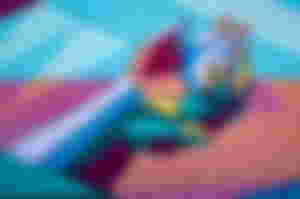 Unfortunately, when he ran for a position here, he did not win because he had no money to offer to the constituents. Yes, if you run for a government position, and you have no money, then you're most likely not to win. That's how things work here.
Another trait of my dad that made me so proud was his generosity. He liked to share, even if it means he had to sacrifice his wants. My mom would always argue with him over this matter because some people were just using him for their own sake. People would borrow money, and when dad passed away, they stopped paying.
And I got my traits from my dad. Whenever someone from my colleagues would borrow money from me, I just couldn't say no - not unless I have nothing in my pocket. My friends would always urge me to add interest so I could gain something from helping. I would refuse because that's no longer considered as help, but it would be more of a business.
Fast forward, and I'm here now on read.cash. One time, I saw someone posted for help. Not going to mention her here, but I'm sure some of you might have an idea who she is. After reading her story, I was moved and saddened. I immediately shared her story and offered to help in my own little way. I didn't have time to verify whether her claims are true or not. All I know is that her story moved me, and the photo was too legit to ignore.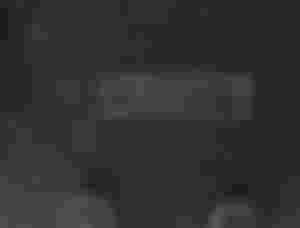 So after last night's convo with @bm8ter, I finally got the idea to pursue my dreams. This time, not as a politician, but as someone who can help those in need. Honestly, the bot is no longer that generous to me, but at least I'm still earning somehow. Noise.cash, on the other hand, is quite generous that I didn't expect I would earn that much.
And now, my goal is to save 15% of my earnings every day on noise.cash. I'm going to create a new wallet on Bitcoin.com so all my earnings for my little charity will be transferred there. I know, 15% is not enough if you earn like $1-$2 a day, but as I have always said, "never underestimate the power of cents."
I will also post something, and any tips from that post will automatically be transferred to my little charity wallet. I told my ex-crush about this plan last night, and he was kinda against it. He said that I should save for myself because I also have needs. He started mentioning my list to buy, which until now, I still don't have, such as my new office chair, RAM for my PC, eyeglass, and a few more.
Maybe he is right, but for now, I'm just going to follow my instinct. I've been saving money my entire life, and for me, it's time to invest for my soul. I'm not a good person, and I want to at least make good deeds before it's too late.
So my next move starting tomorrow will be:
15% for my little charity from my noise.cash earnings

Writes one short post on noise every day, and any tip from that post will be transferred to my charity wallet

And I will try to share a little from me whenever I see someone who badly needs it
So that's all I have in mind for now. Hopefully, I can come with a better plan. In case I don't anyone on noise.cash or read.cash, I'll just visit a Facebook group and find the right beneficiary.
I'm so grateful that I am a part of the BCH community. Through BCH, I can now share something to those who are in need. All I need is to just keep writing so I can afford to give more. I am blessed all my life, not with money, but with family and awesome friends (both real and virtual worlds), and I want to help not because I have to but because I really want to.
---
**All photos are free images from Unsplash.