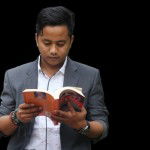 The other day, I wrote a post on noise.cash. I want to share my happiness with the writers at read.cash. I know that I am not a person who has a lot of money. However, I can be giving less than I have. Because Bitcoin Cash isn't just for me, BCH is for you too, my friend.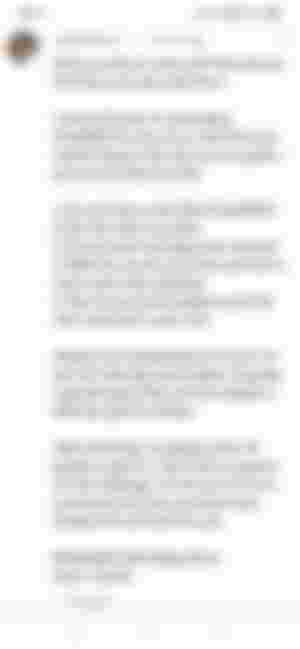 I understand, really understand, tips will give us encouragement to be more excited. With a tip, people will be able to smile and be happy. Thus, users are able to maintain their enthusiasm to keep writing and reading as well as promoting read.cash to other friends. Previously, I had a habit that I always tipped the articles I read. I read 10 to 30 articles every day and all I tip.
I'm not like @MarcDeMesel @Ellie @molecular @RogerVer @JohnCruz @Test75785 @emergent_reasons @blockparty-sh or @ErdoganTalk . But I did what I could. They can see it in my activities. You can see that on your profile at read.cash. and see how I was doing for a month. Yes, I'm new here and it's still a month. You can say I'm still a baby here.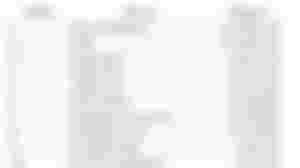 ---
I and many newcomers here are people who already know that this platform gives money. Many of the users have worked on other platforms, such as: steemit, hive blog, yours org, blurt org, publishox, median, and many other platforms. everyone knows that we have to create interesting content to make money. The more diligent and positive, the more users will get.
To maintain the quality of this platform, we have to keep our users positive. It's not our job, but we can help our fellow users to get what we get. Even so, every user must know that everyone has busyness and time constraints. Therefore, we must understand that everyone has different times in read.cash,
We don't need to be jealous and grudge against users who get tips from Marc De Mesel, Ellie, Mulecular, RogerVer, JohnCruz, Test75785, emergent_reasons, blockparty-sh, or Erdogan Talk
We must understand that tips do matter. However, what is more important is how we keep writing, even just writing diaries, and that becomes our reason to keep recording all the events that we experience. Because by writing, we can relieve stress, make the brain work more, and some say that writing can keep your age and increase your age to stay alive in the world.
---
I won't be bored to say we have to write and read then reply to every article. It is practice. There is no easy process. All work is difficult. However, we will get the results according to what we have been working on. That's how it works on this and other platforms. The level of seriousness of a person is the path to the goal.
Therefore, I invite you to write and mark me in your writing. So that I can come and read your article right away. Remember, I always share tips from the articles I have read. Not much, I'm not Marc De Mesel, Ellie, mulecular, RogerVer, JohnCruz, Test75785, emergent_reasons, blockparty-sh, or Erdogan Talk. However, I will try my best.
---
Now we are at the most important point. What do you have to write? I'll give you some ideas.
From my experience, a real community is important. Very important. You can join or form a community in the area where you live. That way, you can write about how you and your friends form a community. It is the first step to achieving a big goal.

You can also write articles about community meetings. Does the community have a schedule for meetings such as once a week. Where did you meet and what did you talk about. It will be an idea to write a lot of articles. Example: articles about how you learn and invite others to attend meetings from the community. Or you can write about the club you founded and how to introduce bitcoin cash at club events.

---
You know, articles that mark me as eligible will get a reply in the article. I also provide tips for articles that meet these requirements. You're right, I'm only dividing 0.01 to 0.05 for one article. Not much, but it can make us help each other and support each other to reach our goals.
Additionally, I'm going to pick 10 articles that will get $ 1 tip from me. It's still a kid, too, far from what we can take from Rusty. No problem. This is just a stimulus so that we keep writing and I give you some suggestions for you to write.
So, I'm going to focus on the articles following this program for the next week. You can start from today, Sunday, 21 March 2021 to Friday, 26 March 2021 according to Indonesian time.
Another advantage you get is that I will write articles that I read every day. With that, I am promoting your articles. So, your article will be more likely to be read by other users. This promotion program is included in your benefit. You can prove my activities by visiting the writing link that I shared in the article. That way, people will see evidence of the replies I wrote and the tips I have shared.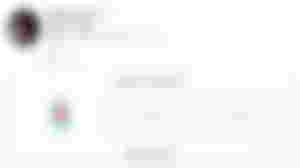 ---
There are some friends who want to help me. Maybe you are one of them. You can help this program by sharing this article on noise.cash or on your social media groups. Let other users read this article and participate. You may feel that this program is too small. However, there are users who can be helped through my program.
Alternatively, you can share your happiness in this article so that I can help more users. I believe, the conditions that I gave are not difficult to write. This is the same as the articles you usually write. But you write about the community and the activities of the community, how the community meets, do you bring other people to listen to the lecture at your community meeting.
Once again I remind you that this program starts from today, Sunday, March 21, 2021 to Friday, March 26, 2021 according to the time in Indonesia. And don't forget to mention the name of my account in your article so that it is easier for me to visit the articles that you have written.
I will tell the articles I read and I will give a tip in the form of a report like this:
Writing 1 and Reading 10 Articles
Daily Reading Activity #2 : Find the Good in Reading Articles
Daily Reading Activities #3: Fun Random Choices
A message from my ancestors: you will not be poor by sharing happiness with others. because there will be other people who will help you. This is the circle of kindness.
To find out who I am? You can visit, please clik HERE
 We can have a conversation through: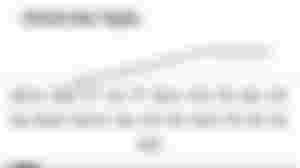 I'm a new member of #Club1BCH. You can see ideas for writing by searching for topics about #Club1BCh at read.cash or by reading articles I write about the community. Welcome to the club and let's dance on the floor.
Regards
@andrianlover