Our own ways to save as much as we can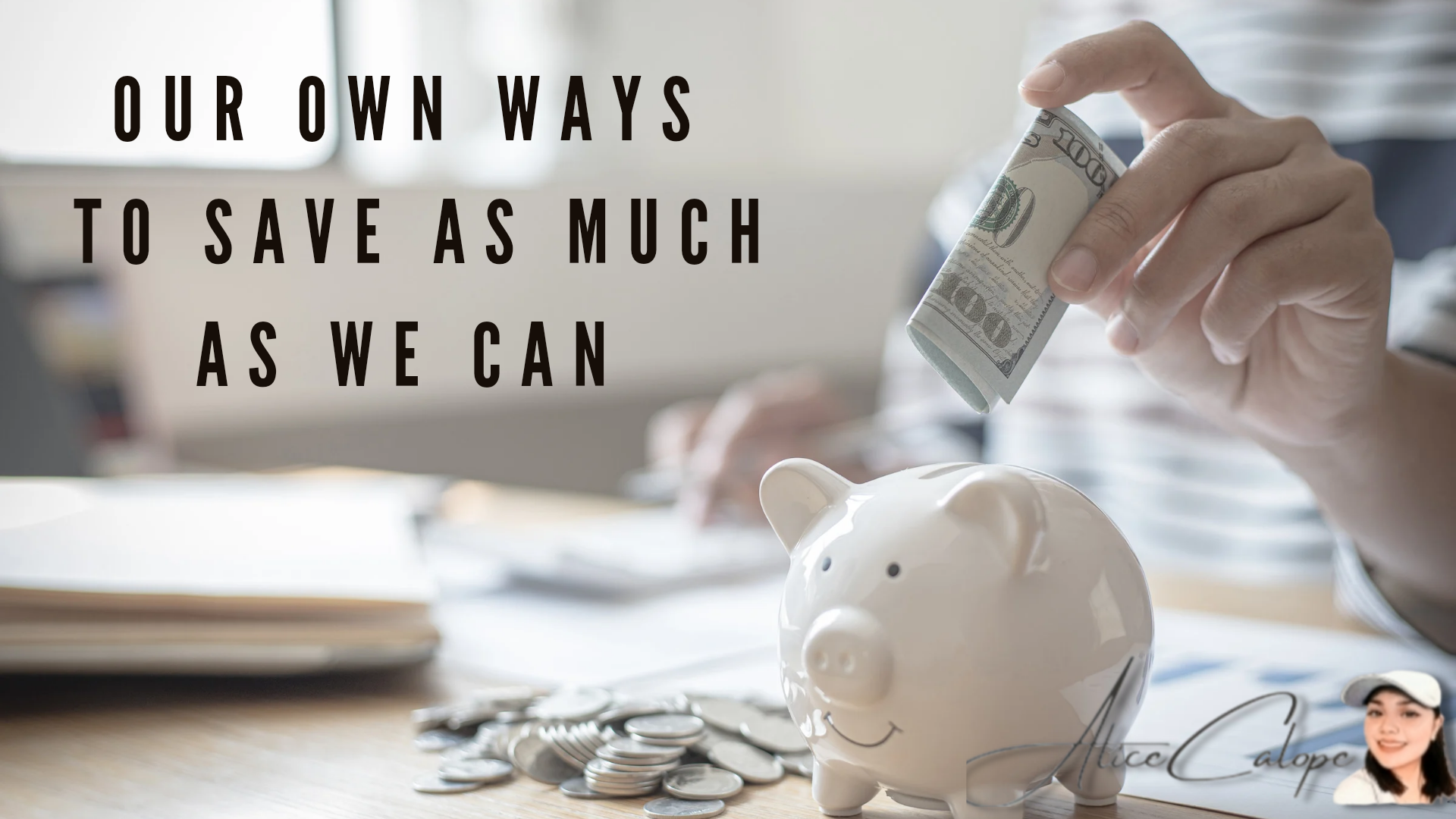 Blog:166-3rd
Date :September 5,2022
Time :2:25pm
Electric prices nowadays go higher same as other basic necessities. When we were stills staying at Uncle's place our Electric consumption was around 500-900 pesos. We used our refrigerator(not the converter one). It was an old model so basically, it consumes a lot of energy. We also used an electric water heater since we are too lazy to boil water in the dirty kitchen. Whenever we feel lazy about heating up our leftover food we used our oven toaster. Those are the three appliances that we used before that consume a lot of electricity. Since our television was broken so we save a little bit.

However, a month ago we decided to finally live in our own house. Since we spend a lot from that rush moving in, we had to find ways to save money. First, that is to save energy or electricity. We decided not to use our refrigerator, electric water heater, and our oven toaster. At first, I thought it would be hard for us not to have our fridge, especially since we used to preserve our leftover food in our fridge but after a month of not using the fridge, I can say we can live without using the refrigerator. Since I work every day at the public market, I can buy the foods that we need for the day. We don't need to stock food. We also stop using our electric water heater and our oven toaster since we already had a very comfortable place to cook unlike the house of uncle where our dirty kitchen is outside the house.
I was so excited to see how much we consume after a month of trying to save energy. Now we only consume 17 KW and it's only around 270.05 pesos. See how much we saved from not using the three appliances that we had. It's a lot for already. Now I can save around 70 pesos every week so I can have money to pay for our electricity. I have my salary every Saturday and I usually save every week for our monthly bills.
Anyways, I also want to share the other things that we tried to save like using diapers for my 2 years old son. I've been telling my husband and daughter to help me to save so we can have more money for our food and one way of saving is also to stop using diapers for my son during the daytime. At first, they are too lazy to cooperate as they are both lazy to monitor and train my son to ask permission to pee or poop. But then, later on, they have to cooperate or else we have nothing to eat since my salary is always not enough to buy our daily needs. Now my son only wears diapers at night. I buy the bigger pack that contains 24 pcs that cost around 210 pesos. So it cost me 8.75 pesos per day for my son's diaper unlike before when I spend 4 to 5 pcs of diapers a day/night. At least I saved around 30 pesos. Not bad.
Moreover, I also discover that filling the fuel of my motorcycle into a full tank saves me from consuming more gasoline. I just notice that last week when I decided to fill the tank of my motorcycle into a full tank. I spent around 220 pesos for the full tank and it lasted until today. So it's been a week since the last time I filled my motorcycle tank.
I also try to save money by not loading our home wifi because it's been useless since I am usually at work my only time to use our wifi is when I am at home after work. I spend 199 pesos a week for our home wifi. Though I still need to be online at home it's not necessary anymore to use our wifi since I can now access a stable internet connection using my mobile data even inside our home unlike when we were in uncle's place where I cannot access the internet using mobile data. Since I am just the only one who earns online so it's way better if I only load my phone for a month so I can access the internet even if I am at home. I found the cheapest one and I hope it will last for a month. It's All data 299 24GB shareable data for all sites for 30 days.
Thanks to my generous friend who always gave me 300 pesos load. At least I don't have to spend my own money for my one-month load.
Ending thoughts
Because of the inflation, I find it hard to budget my salary and my extra income. At least I find ways to save as much as we can to lessen our expenses daily, weekly, and monthly.
Photos used in this article are all owned by yours truly unless it is stated.
Lead Image and thumbnail edited using Canva
To my ever-dearest daily readers, upvoters, and likers. thank you for your precious time and for your efforts. I love you all.
To my amazing and generous sponsors who have been supporting me since from the start thank you so much for inspiring me to do better each day.