Is it possible to be friends with your ex?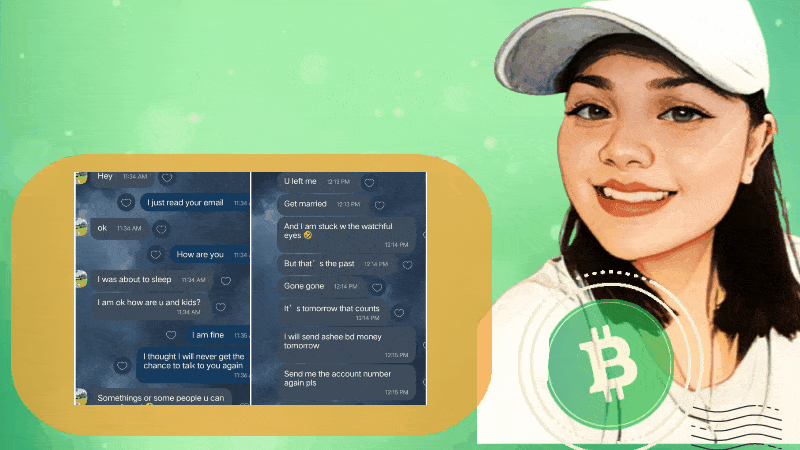 Blog:119-22nd
Date:June 29,2022
Time:03:38pm
It's absolutely possible to be friends with your ex. Whether it's a good idea will depend on the situation and the people involved. Of course, big factor if someone cheated so it is hard to stay friends with your ex. Just like how my relationship with Nick ended.

Well, Nick and I knows each other since 2013. We had a good relationship before we turn out to be friends. Even if our relationship was on and off we still remain, good friends, we didn't destine to be a couple but we were destined to be friends forever. Nick will always be my hero. He was the only person that I have whenever I needed someone to talk to. He is the kind of person you wanted to hang out with. He is a very smart person, super witty, and loves to talk that's why I call him Bigmouth and he calls me Bigeyes because I have two big eyes LOL. If you haven't read my previous article about us then feel free to click meeeehh to understand what happen to us and why our relationship comes to an end.
I think the kind of friendship that we had is kinda unique. Imagine I've been into different relationships but Nick still stays as my friend. Do you know the reason why? Because he said no one can break our friendship.Not even my marriage or not even him having his own girlfriend. He also treated my daughter as his own daughter.
Because what had happened to him before that made me wait for him, he felt that he owe me the life that I wasted on waiting for him. Honestly, our communication is on and off because his girlfriend is not okay for me to still have communication with Nick. That girl was the reason why Nick and I broke up in the year 2018 which made me decide to have a tattoo.
I think it was November last year when the last time he messages to me. He just told me that his girlfriend will be in here place from Christmas until January. But after January I never heard from him anymore. Of course, I don't wanna bother him. I respect his relationship as he respects mine.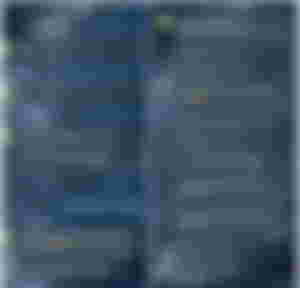 Last Friday I was checking Yahoomail which I rarely check since I am using my Gmail as my main email. To my surprise, I got an email from him. Whoah!. He is alive. Lol So after I receive his email I immediately message him on Viber. That's the app we use to talk. Then he replied. He asks me a lot of things about myself, my daughter and my son, my husband, and my family(parents).
Honestly, I am happy that he finally contact me again. It's not because I want to get back to him but he is one of the people I know who has always been so understanding and always been so supportive in every decision I made.
Since it is the birth month of my daughter, he never forgets to give his present to my daughter. Well, he always remembers my daughter's birthday. He sent 100CAD to my bank account last Monday. He then told me to buy the needs or wants of my daughter. Since my daughter still didn't want to use her money I decided to put it on my Gsave in my Gcash account to earn passive income monthly. So whenever she needs it, it will be easier for me to withdraw it.

Another fact, Nick was the one who pays my daughter's tuition fee when she was still in a private school even if I have already gotten married. I had to accept his offer because I know he just wanted to give the best for my daughter and my daughter calls him Papa.
Ending thoughts
Anyway, Nick is just one of my exes who become my friend after we broke up. Most of my exes are my friends. Just like my ex-police boyfriend who also give a birthday present to my daughter and promised to give a gift if my daughter will be part of the honors in their class, and yes she receive the announcement the other day that she is in the top 9 of their class. My daughter might didn't experience the love and care from his real father but I am lucky enough to have Nick and Mr.Police who love my daughter as their own daughter. It is possible to be friends with your exes if you both have accepted that the relationship is really over and understand why it happened. I am happy that when I started my relationship with my husband now he accepts and understands why Nick and I still have to continue communicating.
Photos used in this article are all owned by yours truly unless it is stated.
Lead Image edited using Canva
To my ever-dearest daily readers, upvoters, and likers. thank you for your precious time and for your efforts. I love you all.
To my amazing and generous sponsors who have been supporting me since from the start thank you so much for inspiring me to do better each day.