I am Ambivert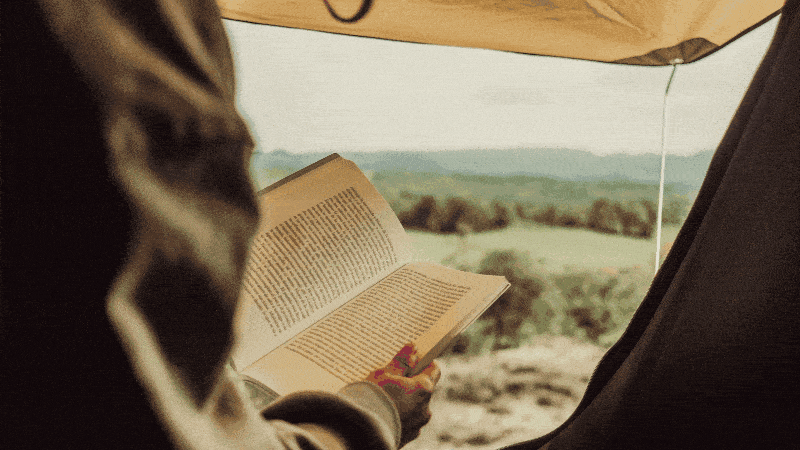 Blog:122-2nd
Date:July 04,2022
Time:12:32pm
Since the time I joined here in readcash you know most about my personal life and I guess you already know some of my personal traits or my personality. This time I want to answer personal questions that will help you know me more. This is a prompt question that I bump from @Usagi article "A quick overview about my personality which she includes the link to the prompt questions. Since I got interested to answer the prompt questions why not make an article about it. So here it goes.

What is your nickname?
My nickname at home is "Inday".They call me Inday because I am the only girl among four siblings. Only my keen family calls me that nickname. When I was in high school people called me Cute not because I looked cute but because I have a cute height LOL.
How many siblings do you have?
As I mention above I am the only of four siblings. I have two elder brothers and one younger brother.
Where do you belong? That is, where is your hometown?
I belong in Balilihan. Our hometown was named after the grass called balili that's why our town was named Balili-han.
Are you more like your father or your mother? Based on which traits or features do you believe so?
I am more likely my father both my traits and my features. I even got my dimples from my father.
Are you a pampered child? How were you brought up?
No.Since I grow up in a poor family. I was brought up by a parent who is always fighting and shouting at each other. I grow up with parents whom I can say that they are not ideal parents nor an ideal couple.
What is your best habit?
I guess my best habit is to have good hygiene.
Have you ever been in a relationship with someone?
Of course, many times already. But now I am married for 2 years and I have two kids now
What is the most expensive thing you ever bought for yourself?
Since I am not that materialistic, I think the phone that I purchased more than a year ago cost me around 6 thousand pesos. I intentionally buy that phone because of my side hustles online.
Who is your favorite person? Why do you like him or her?
My favorite person is Nick. He is more likely a father to me. He almost knows everything. He is my adviser. He is my hero.
What is your favorite music or song? Do you have any memory related to it?
My favorite song is "When God made you"I loved this song when I had a relationship with Nick. He is somehow the perfect man for me yet we didn't end up together
How do you like to spend your weekends and holidays?
If it's only on weekends then I will stay at home and spend my time with my family. If it's a holiday I want to have a short vacation with my family in a resort.
What is your favorite cuisine? Do you know how to cook this food?
Of course Filipino cuisine and yes I know how to cook it. I love adobo and pancit but my favorite one is chop suey and I think it's Chinese cuisine.
Are you more into books or video games?
Mas bet ko video games.I am not into books anymore. Maybe before when touch screen phones and the internet still didn't exist I prefer reading books. One of my favorite books is the dictionary. I wanted to understand the meaning of the words I discover from reading other books.
What is your most comfy sleeping position?
Left Sideways. That's the best sleeping position for me. I sleep so fast when I sleep that way.
Is there something that you can't live without?
I think water is something I can't live without since I love drinking water. Reason nga I bought 2 liters of an inspirational tumbler so I can use it at work.
What is your favorite color? 
My favorite when I was in my teenage years was black, sky blue, or anything blue and white. But as I grow up I realized I want the colors gray and gold.
What is your favorite outfit? Is it because of comfort or looks?
If I am at work, I prefer to wear an oversize T-shirt and a jogger. If I am at home I usually wear shorts and sleeveless.
Are you more an extrovert or an introvert? Or do you fit in the definition of an ambivert? 
I just knew about ambivert and I belong to it, Yes I am ambivert as I am a person who feels equally fulfilled whether I am out in a crowd or at home alone. When I was in my younger years I love being in a crowd or socializing but as I aged I prefer staying at home, especially on my day off. Just like when sometimes the family of my husband has a family gathering at their house like a birthday celebration I prefer to just stay at home than to go attend the celebration. They love to have a videoke session, that's what they want but I prefer to stay at home more at peace and I can lay down and relax.
Ending thoughts
Being an ambivert is quite unique since I can handle both being alone and being in a crowd. How about you Familice are you an Introvert, Extrovert, or Ambivert like me?
Photos used in this article are all owned by yours truly unless it is stated.
Lead Image edited using Canva
To my ever-dearest daily readers, upvoters, and likers. thank you for your precious time and for your efforts. I love you all.
To my amazing and generous sponsors who have been supporting me since from the start thank you so much for inspiring me to do better each day.