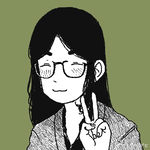 When I first came upon some blogposts here about a challenge or a questionnaire of sorts regarding their love life I was like, "Ah, should I try this too?" I even told one in the comments area of her blog that I might come up with a boring piece because what is there to share, anyway? I am a part of the NBSB (No Boyfriend Since Birth) community.
But love comes in many forms and I for sure have so much love to give so yes, I am giving this one a try.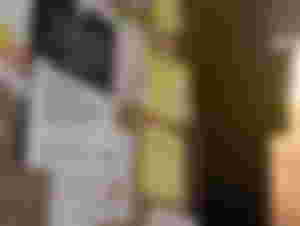 #1 QUESTION: Who are you dating these days?
Ah, there's this guy who always waits for me after work so he can walk me home. He is the sweetest lad.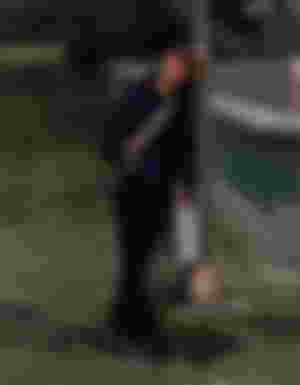 Just kidding, that's Kim Namjoon of BTS. (photo credits to their Twitter account, colorized by one ARMY)

All jokes aside, as I have mentioned earlier, I have no boyfriend at the moment and never have been in a relationship (I just turned 30 this year)
#2 QUESTION: Are you Opening yourself up to love?
I guess I am always open to love but I have never really made a move to do something about the situation, if you know what I mean? It's like I have been adventurous, trying out everything that there is with life, traveling and living life to the fullest except for the love department. It feels like I am content with being a strong, independent woman who doesn't need to be taken care of because I can do it on my own. Say, I won't need anyone to carry my bags or open the doors for me. Or someone who would check if I'm okay because my friends are caring like that.
Although at the back of my mind, I am also curious on what it would feel like to be loved. I mean, I am loved by my family and friends for sure but you know, a love that is non-platonic.
#3rd QUESTION: Are you afraid of Love?
It's more on being afraid of being hurt. Also, the belief that I would not be given something that I am deemed not ready yet. I am a firm believer of things happening in its right time so I am guessing I am not ready to handle said emotion that is why it is not occuring with me yet. The same way how I've learned of crypto as early as 2015 but only been actively perusing its capabilities this year.
#4th QUESTION: Have you Considered Online Dating?
To be honest, I have considered that? But at the same time I don't have accounts on any online dating app so that's pretty contradicting. I still feel so old school that I'd like it to get to know someone naturally and not interact with someone with the purpose of you know, dating.
I do have crushes here and there but I've never really made a move. My self-esteem despite being confident* back in college is pretty low when it comes to putting myself out there.
*confident in a sense that I can and will speak my mind when I need to; I can lead my group and take initiative for a task to be done; You know how people born with the Aries zodiac sign can be intimidating when they want to? I can be a perfect embodiment of that. Despite that though, my self-esteem is pretty low because I am not that pretty or at least pretty in society's standard as I am quite fat (still is) but what matters is that I accept myself as who I am and I couldn't care less about what they are thinking of me for as long as I am not inducing hurt to anyone.

#5th QUESTION: When was the last time you went out on a date?
I used to go on friendly dates but it doesn't count in here, I think. Hehe.
#6th QUESTION: Are you giving guys enough Chances?
Yes and it's not even because I am too choosy or that I have a high standard but when someone would say they have a crush on me I'd chase them away back when I was still studying because my focus then is obviously to finish my studies.
My friends and I used to joke about finding more fishes in the sea when we graduate, but after graduating our life became just as hectic if not more because of our day jobs and so we were like, "Should I have known, I would have dated and entertained men when I was younger" but that's not to say that we are regretting the choice, because it has helped us build our personality and be the strong women that we are now.

#7th QUESTION: Are you and your Ex still Friends?
Because I don't have an ex, this doesn't apply to me.

However, I am not opposed to being friends with an Ex because I assume that we would be friends prior to being in a relationship and perhaps we are better to be just friends that's why the intimate relationship has to end UNLESS they did something bad and unforgivable. I may forgive, but that's all that I can give. Trust is something that's hard to give back when it is broken and that applies to all relationship (including platonic friendships).
#8th QUESTION: What do your parents thinks about your situation?
They are not really vocal about pressuring me to get married even though my younger sister is already married because I don't think there is a need to rush anyway. There's no race to building your own family. Another thing would be because most of my friends are not married too (not even in a relationship) and they are like two years older than me so there's no pressure (yet)

Do I want to be married and have kids? I do. But all in the right time. There's proper time for everything, like I said, and as we prepare for that time, may we be able to experience more of what life is to offer. I don't want to bring kids in the world and not be able to give them the best life so we got to be responsible.
I'll welcome the biggest change in my life and status when it comes but for now, I am living each day with contentment and pure joy. I try to give back to the family for I wouldn't be in the position to even provide if not for their constant support. Give the love to the world that you also would love to receive and the world will love you back. At the same time, I try to live my life, my way and that's what's important, I guess.
—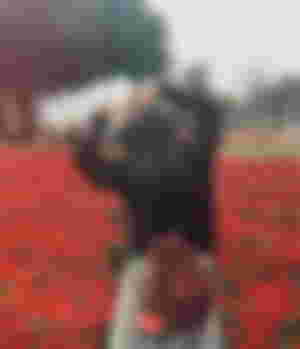 Relationships and labels are just a social construct. In the end, I guess The Beatles is right when they say that love is all you need to exist.

With lots of love,
A
—
Huge shoutout to my lovely sponsors! Sending all my love to you x
Here are some of my previous writings if you are up for some short read: