"He traded his surname for dowry." ~Nila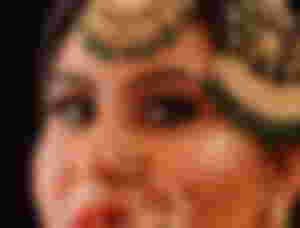 " People say that it's a tradition. But they don't know husband is unable to nurture her as well as handle her tantrums. That's why they take dowry." ~Unknown
Howdy my read dot cash family!!
How are you doing my read dot cash fellows?? I hope you are doing well and enjoying your day. I'm also doing well and enjoying my day at home because of Long March Rally of Opposition Party against the Government. Today I am being forced to publish article by an Indian Movie " Raksha Bandhan" leading actor of the movie is Akshay Kumar who is one of my favorite actor in Indian Bollywood Industry. Movie is linked below 👇
Raksha Bandhan Movie basically condemned the popularity of Dowry Articles in South Asian Nations. Dowry can be defined as the articles, amount and property that bride's family give her to brought her husband home as gift. Dowry has become custom in Indian and Pakistani Nations that has suppressed the daughters parents. That's how people prefer to born male child over female. Gender discrimination prevailed in the third world countries rapidly.
Raksha Bandhan movie is the story of brother of four sisters who promised to her deceased mother that he will not married until his sister's marriage. People demands large amount of dowry in order to allow their sons to get married with them. They rejected them because of being dark colored and obesity. They judge them by their physical outlook. The elders among sisters got married and later on killed by Mother-In-Law because of not bringing fridge in dowry articles. That time brother decided to fight against the curse of dowry. His sister's make their career priority and prove the society that they didn't need to buy the surname of husband. They become lawyer and police officer later on they choose partner who actually deserve them.
Dowry is known as Indian tradition. Actually dowry articles aren't prescribed by Islam. Although daughter is declared legal hier in parents property. The Muslim and Hindu lived together in Indian Subcontinent and many customs promoted among them. Indians gift their daughters large amount and property as dowry articles that becomes the essential custom later on. The daughter's family burdened with expenses of dowry and marriage arrangements. This is important reason that girls of middle and lower middle class does not get married soon.
Let me share with you my personal experience of younger sister's wedding. We have to gift her dowry articles worth of 10 lac Pakistani Rupees and also dining arrangements for 300 guests from groom side on the wedding day. Mom who is widow and mother of two daughters faced challenges to manage everything. Indeed, it is the reason that I am not deciding to get marry although I am 25 years old. I don't want to burdened Mom financially. Although I am determined to make my career and wait until I found the person who deserves me.
I would say to all young man who are looking for their life partner and all parents who are looking for Daughter-in-law don't trade your surname for dowry articles. You also have daughters and sisters that's why don't burden girl's family with dowry expenses.
" A young man who makes dowry a condition for marriage, discredit his education, his country and dishonored womanhood." ~Gandhi
We should join hand together to fight against the social evils that has become social custom. Such evils causes suicide, depression and social pressure in the society.
Dowry should be translated as following :
D - Donkey

O - Of the first order

W - Who can't stand on their own feet

R - Relay on their wives riches

Y - Yet shameless
That's why become a man not a beggar.
Here I am sharing heart breaking picture condemning dowry.
That's all that I wanted to say about today's topic. I would like to invite my read dot cash fellows @Amjad_Ali_Waince @ARTicLEE @LeonaReed @TheGuy @Kacy01 @Coolmidwestguy @Princessbusayo @Bloghound @bmjc98 @Sajib@Bisolammy to add some more words in the comments section about the social curse of dowry. I hope you will not mind mentioning you here. I want you to join hand against the dowry and condemned it to spread awareness in the society.
Thank you for your precious time to read my article. I hope you have enjoyed it. Please don't forget to like, share, comment, upvote and subscribe my blog ❣️.
Sponsors of Zainab_Fatima