Good Parenting : Ways To Boast Creativity In Children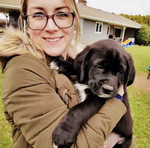 Ever sat down to consider great singers, poets, choreographers, and inventors, how they began? It will be surprising to know nobody was born mastering any of the skills they exhibit but time and practice shaped them to becoming great. No matter how brilliant a child is, he can't stay on his own to study from kindergarten till the university without pass in through tutoring. Same thing with creativity, if you don't mentor, encourage and guide your child, they may grow worn out of their passion.
Studies has show creativity helps to boast a child's intelligence quotient and also in the physical and mental well being of the individual. Let's assume you engage your child on daily basis with shapes and color games at an Early age. This will give them an edge over their mates in school, and you know what that does to your child's confidence level.
Creativity is not only about art work and music, we have other branches which a child could find interest namely technology, science, mathematics and psychology. This will help widen your child's area of specialization and also help them handle life situations differently.
How To Boast Creativity In Children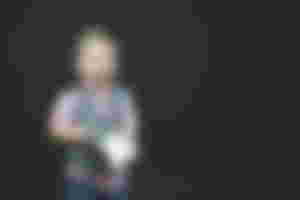 Guardians which include parents, siblings and other relatives has a role to play in the discovery and boasting Of a child's creative spirit. A child's mind is filled with so many ideas, but needs guidance on how to streamline their energy towards a particle goal. Here are a list of activities that can help boast your child's creativity to becoming a master of his field;
1) Time & Space : This two goes hand in hand, provision of time will also requires creating space for practice. Have a routine timetable, which should be flexible, knowing fully well kids don't like doing things outside their desired time.Create a space within the house for rehearsals, it could be a full room, garage or just a corner in the house. This will help boast their confidence knowing fully well you are interested in their little efforts.
2) Autonomy Over Ideas and Plans : Always remember they are the one with the idea and not you, so all you need to do is to help them, change their imaginations into reality. This could be done in several ways but always avoid being to bossy, allow your kids make the decision and always welcome new ideas. This sets them prepared for the goal ahead, which is trying to sharpen their creativity spirit.
3) Limit Television and Screen time : Replacing television time with other beneficial activities like music rehearsal, art exhibition and dramas will help boast creativity. Rather than spend time watching documentaries that are of less importance, introduce them to discovery channels, wildlife related channels this will help increase their curiosity. Instead of spending time watching television, encourage them to cultivate good reading habit, this will expose them to different ideas which helps boast their creativity.
4) Engage Them In Games : This is another means of boasting a child's creativity. Introducing them to puzzle finding games is a good way of training their minds in solving problems effectively. Remember creativity isn't all about singing, dancing or just art work, ability to solve questions or answer questions in class is also a form of creativity. So expanding your child's learning horizon will go a long way. Allow them create their own rules during the play of these games like scrabble and monopoly, such freedom could go along way in shaping them to becoming better leaders in future. Imagine, allowing a kid make a rule which everyone follows in a game, the joy and sense of belonging will make them long to always play it some other time, and we all know practice makes perfect.
5) Puzzle Games : Introducing such games to your kids will help expand their reasoning quotient, always ask them questions that will make them think and try to make it creative and interesting. For example ; if the letter 'E' is for Elephant, can you mention 5 more animals, places or things that begin with the letter 'E'. Encourage them use bricks in forming new structures.
6) Encourage Them : This is very important, rather than scold them for thier mistake, or make them feel less about what they tried to create. Make it rule, to always appreciate them. Children likes being appreciated. Oh Cindy, I like the dress you just painted, mind giving it to me to wear to church, will go a long way in making Cindy paint more. While in the university, I visited our Hematology professor in his office and discover his walls were filled with paintings, though there were not beautiful and soothing to the eyes, so I was curious to know, why he had them pasted there, He told me they were drawn by his 6 years old daughter and it was his way of showing her, he is proud of her. So whenever she paints anything, she takes her time to do it, knowing daddy will put it on his wall. Before I graduated her paintings improved. The big trick behind it was, the father being her cheerleader. Your child may not be skilled in painting, it could be the piano, dance to the jargon and noise played knowing that one day, they will be perfect in their field. Don't dispose their ideas, always welcome them with open arms, this will help them develop more skills.
Conclusion
Knowing fully well creativity boast intelligence quotient and the mental and physical wellbeing of a child, will trigger a loving parent to find ways to boast their creative level. Not being to bossy around them, always allow them make mistakes, this will help them not to make such again. By doing this, you are exposing your child to a world of possibilities, because he/she will always be able to find his/her way around obstacles. Remember good parenting is the best gift, we could offer to our children, do all you can to salvage their future.
Lead image : Unsplash.com