Never been a fan of Long Distance Relationship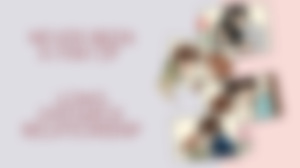 Dating online? Distance-based relationship? No! I will never be a fan. Although I believe that some of the people in this room are capable of handling it, I believe that I am the kind of woman who easily gives up. I value quality time, thus I don't want to only have video conversations with my man occasionally. In my opinion, having alone time together strengthens a relationship. It is a part of my love language, after all. Maybe I'm lucky since my current boyfriend and I have some perspectives that are in contrast to one another, but we have the same vibes that value quality time, which is a cornerstone of both of our love languages.
Anyway, as I previously mentioned, I get pretty bored easily when it comes to long-distance relationships. I once had a long-distance relationship, but I decided to end it after 18 months because I couldn't bear being committed to someone. I need some alone time with him though. It feels impossible for me to be near to him because he was from a faraway land. We have trouble with this setup. It simply hurts that our love for one another wasn't enough. I already know he is happy now, and I am too. Although we both have great lives, we know that we still gained a lot of learnings from one another.
Long distances are only for serious people, in my opinion. Nowadays, in my judgment, anyone may betray their relationships if the circumstances are right. Who desires to be apart from a loved one? Today's social media trend makes betrayals and temptations popular everywhere. We are not like the times of our ancestors, who were tremendously devoted to and loyal to one another. I am aware that, in this day and age, there may be occasions when you two will be broken and search for someone nearby.
~~~
Anyways, how are you all guys? I am being too random again because for now, I am so busy finishing our case studies. Yes you heard it right, case studies!!! I am also having some struggles managing my members because some of them have an attitude.
Alam nyo ung literal na madaming talk pero puro hangin? In short utot. Char.
Well, I am hoping that my week would be great pa rin. May God blesses me more pwease pwease!! 🙏🙏
By the way, thank you ate @Bloghound for the sponsorship. Huhu! Its been so very long time since I last saw someone sent me a share as her sponsor. Thank you so much soul sister!! 💕