I urged him to join Boy Scout
And because they were just kids once, I urged that my son join the Boy Scouts, better known also as Kab Scouts. This kind of curriculum is still offered in schools here in the Philippines, and it greatly aids in a child's development of other skills. They are also taught here how to be respectful citizens and disciplined kids. I'm overjoyed that my youngster will now get to experience this. I can recall this because when I was in primary school, I wasn't very involved in non-formal education. I constantly feel envious of my classmates, especially when they go camping or travel to another school to compete.
I requested that my son take part in this non-educational activity since, despite being eight years old, he is quite hyper. Therefore, I simply paid 50 pesos for registration, and I had to buy the outfit for him to wear every Friday. And I made the decision to withdraw some funds so I could buy his outfit today because Bitcoin Cash soared a little bit.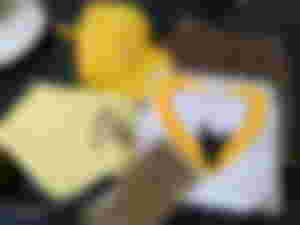 So, after dropping him off at school this afternoon, I immediately headed to the large market close by. It's a good thing I spent only 675 Pesos on a complete set of uniform. I, then proceeded to the other market to get a 100 peso yellow cap. I spent a total of 775 Pesos on his Boy Scout uniform, and he can wear it till the next year.