Visible Emotions
When we eat tasty food, the taste nerves in the tongue sense it and send a signal to the brain. Then, the brain processes and reproduces satisfying feelings in the mind. And we feel happy.
When we feel happy, where do we feel happy? Does any of the body sensors get pleasure sensations? It is in the mind.
The feelings in the mind sometimes are reflected on the face. Then, the external world can see that a particular human being is happy.
---
All emotional feelings are not enough to make an effect on facial expressions. Sometimes, some human beings are not that expressive. Some people hide emotions from getting exposed.
In most general cases, humans reflect their mental state on their faces.
I wish to share content that captures the emotional feelings expressed on the faces of humans. She calls it "The Library of Emotions."
Please see some examples of visible emotions captured on human faces.
---
Yuliku started the project "The Library of Emotions" out of curiosity.

She captured the emotions on the faces of courageous humans around the world.
All humans don't have the courage to show their emotions in the public.
We sometimes see celebrities hide their emotions on their faces in the public.
The common people (we) are also like that only.
The project of Yuliku is a complex one.

I don't know how she convinces the people to reflect their emotions to be captured on the camera. I guess it requires a lot of persuasion and trust.
Video Source: Yuliku, the content creator.
---
I am sorry, I feel emotional today.
There is no particular reason.
I thought I wouldn't write.
Then, I found new content by Yuliku on Odysee.
I instantly decided to share it with you.
---
[Sponsor information]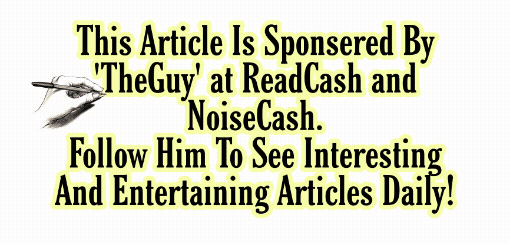 Image Source TheGuy – Follow him on Noise and Hive for more insights.
---
Cheers!
Unity (Debesh Choudhury)
Text Copyright © 2022 Debesh Choudhury — All Rights Reserved
Join me at  
Odysee, LinkedIn, Twitter, noise.cash, read.cash, publish0x, and Facebook
Lead Image:  From Unsplash through the ReadCash search facility.
All other images are either drawn/created/screenshots by myself or credited to the respective artists/sources.
Disclaimer: All texts are mine and original. Any similarity and resemblance to any other content are purely accidental. The article is not advice for life, career, business, or investment. Do your research before adopting any options.
Unite and Empower Humanity.
#emotion #face #eyes #body #humans
Oct 18, 2022