Buffalo Versus Lamborghini in India
It is a common practice to show updates on life on social media pages. People are fond of posting pics of themselves, children, family tours, new cars, etc. Showing their costly cars make people happy.
If someone owns a Lamborghini or a BMW, they would like to show it to their social media connections, especially their colleagues and acquaintances, and extended family relatives.
I remember a funny picture posted on the Internet about two years ago that showed buffaloes on a busy Indian road. The cars were seen slowed down and stranded in between two buffaloes in the middle of the road.
---
We may ask a question about whether it is worth buying a Lamborghini or using a standard transport system in any city in India.
A funny photo shared on Reddit about two years ago showed bow two buffaloes walking in the middle of a busy Indian road almost blocking the free movement of the traffic.
Can buffaloes stop a Lamborghini? The photo showed that it is indeed possible to stop a vehicle by slowly walking buffaloes in India.
I saw pictures of giraffes passing by near a suburban road in a country in Africa. That was a movie scene, most probably in the movie "Kongo" or something similar, that I don't remember vividly.
Those are worth viewing scenes. I saw many a time, pet elephant walking on the city roads in India. It is a common view to find the 'Mahut' collecting money from the passerby.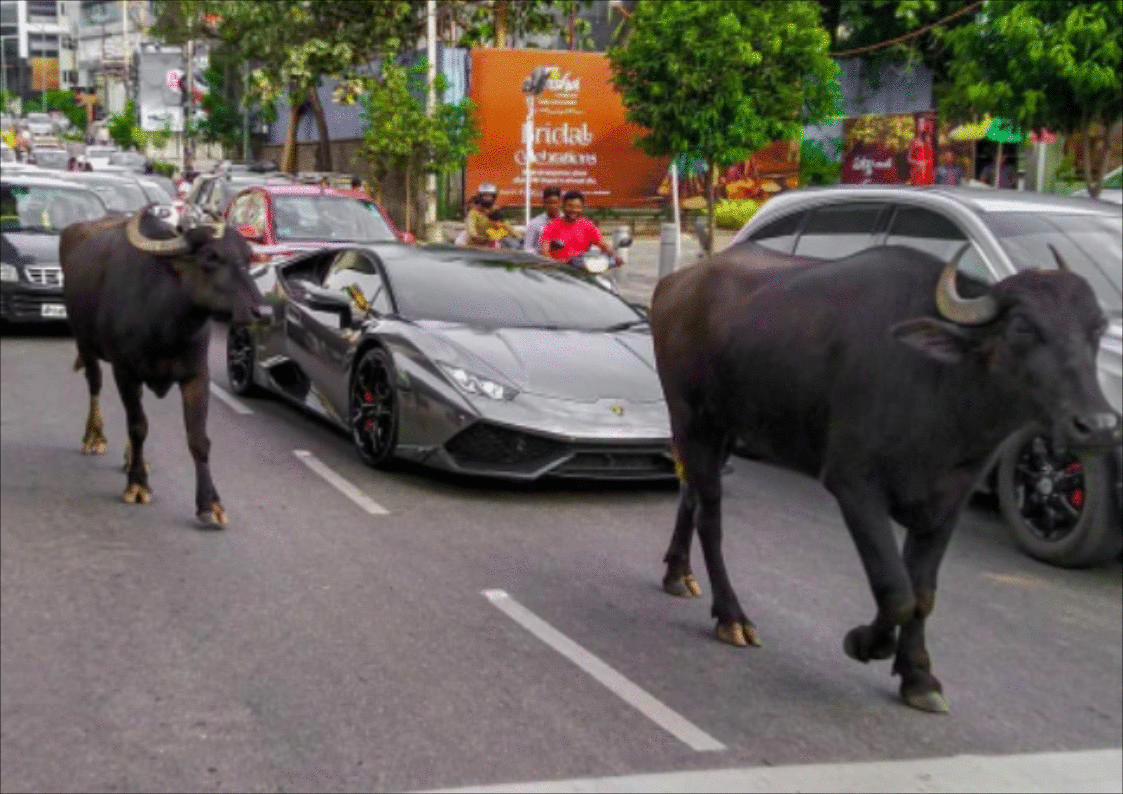 Image Source: I created a GIF using my title texts, a screenshot from Reddit, and a Photo by Lewie Embling on Unsplash.
---
Costly vehicles are objects of false pride and ego! People post pics of their costly cars on social media. They express their internal ego by showing their costly possessions to their acquaintances on social media. Their ego gets satisfied if somebody comments "wow" on their posted pics!
If feasible, I would take pride to go to the office on a bullock or buffalo ride.
Long ago, I told this option to one of my colleagues in DRDO while working in a DRDO lab in Dehradun, which is located at the foothills of the Himalayas! Parking the buffalo in the office parking lot could be fun!
---
If you have free time, please explore "Learning Times" and my other channels on Odysee-dot-Com and earn crypto coin LBRY Credit or LBC for consuming and creating content.
---
Sponsor of this article:-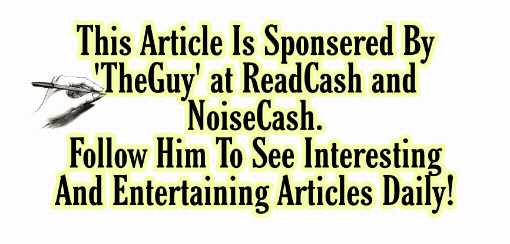 Image Source TheGuy – Follow him on Noise and Hive for more insights.
---
Cheers!
Unity (Debesh Choudhury)
Text Copyright © 2022 Debesh Choudhury — All Rights Reserved
Join me at  
Odysee, LinkedIn, Twitter, noise.cash, read.cash, publish0x, and Facebook
Lead Image:  I created a GIF using my title texts, a screenshot from Reddit, and a Photo by Lewie Embling on Unsplash.
All other images are either drawn/created by myself or credited to the respective artists/sources.
Disclaimer: All texts are mine and original. Any similarity and resemblance to any other content are purely accidental. The article is not advice for life, career, business, or investment. Do your research before adopting any options.
Unite and Empower Humanity.
#humor #india #buffalo #car #road
Aug 19, 2022