Add a Little Bit of Reciprocity to Life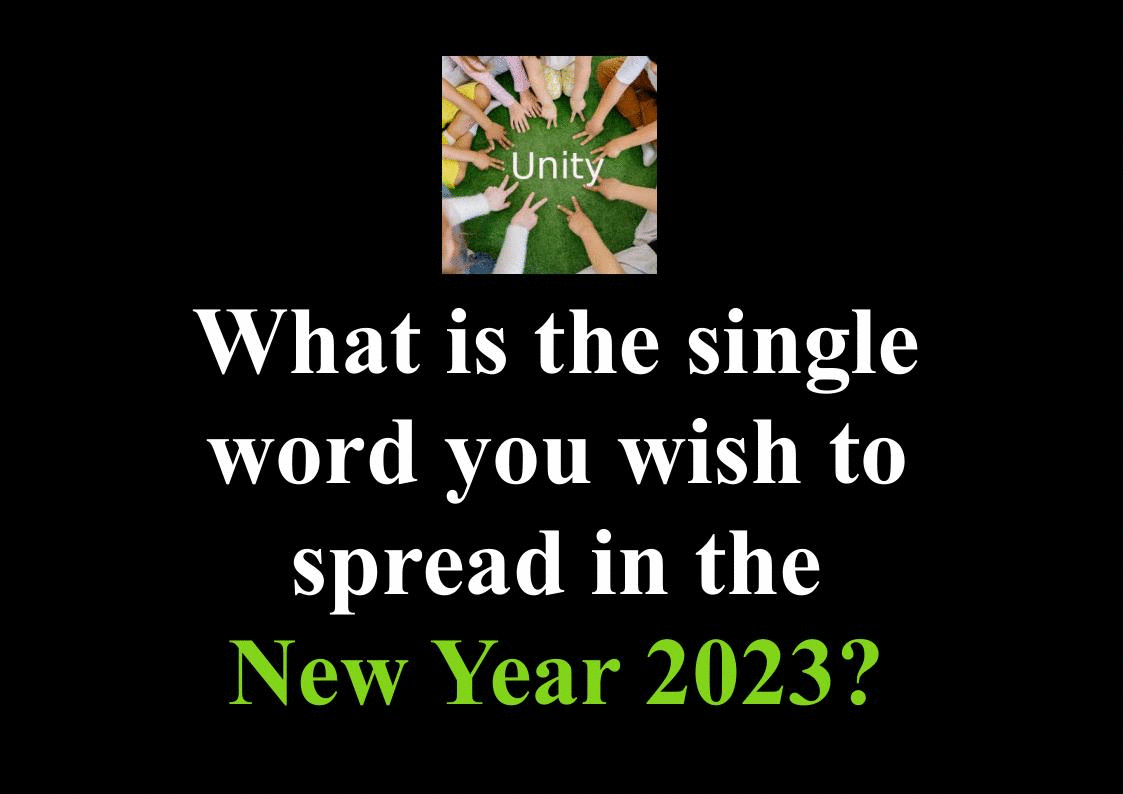 Although every day is universally the same on the planet, I wish all my fellow content creators, and the readers/consumers of ReadCash something special for the new calendar year 2023.
<> That special thing is a powerful trait of our superpower selves.
It is called RECIPROCITY.
<=> May we have reciprocity in every positive action?
---
It is analogous to applying Newton's third law, i.e., push a little bit to every positive action that contributes positively to our lives.
Reciprocity is one of the most powerful traits that can yield wonders in our lives.
Even many nonhuman animals sometimes act reciprocally.
---
But, one word of caution: Reciprocity should NOT be used in a negative sense.
If an evil person hurts us, we have the right to punish them.

But, never use reciprocity to accomplish an evil purpose.
Reciprocity should seldom be used to punish someone vindictively.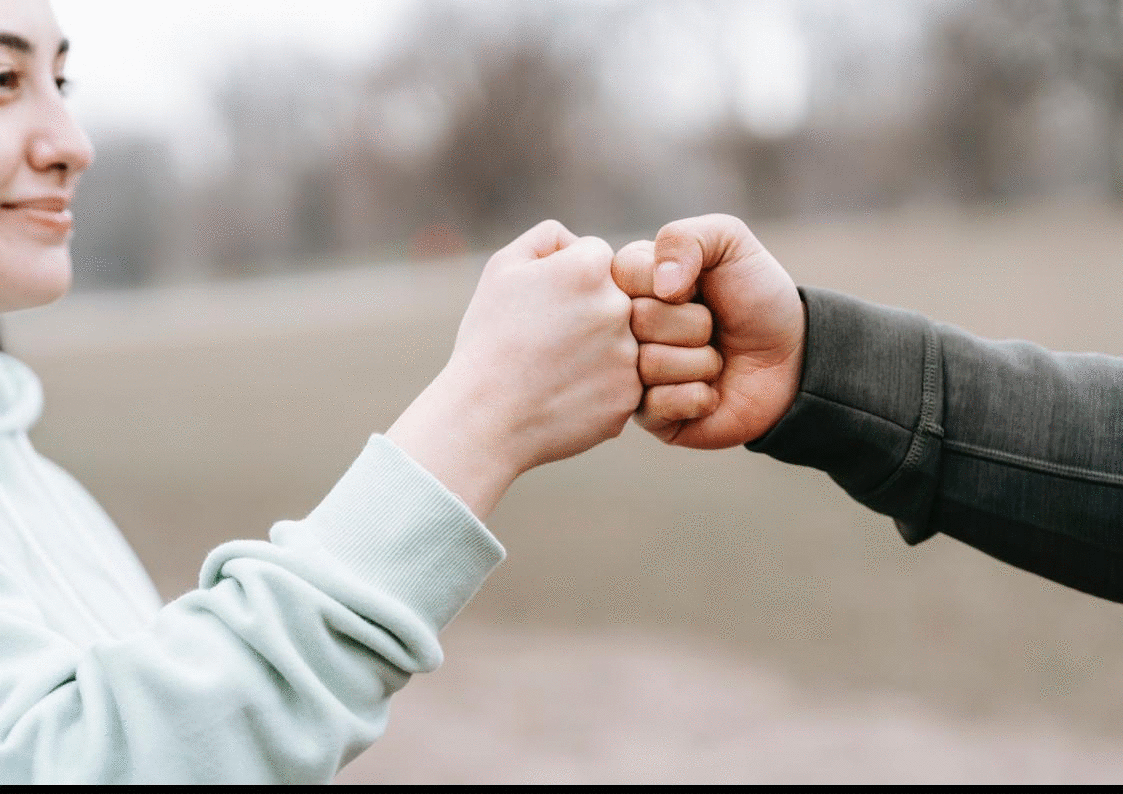 I created a GIF with my text title and a Photo by Andres Ayrton from Pexels. 
(reproduced from my article "Reciprocate," published in Feb 2022)
---
The recently invented idea named "ReadCashRain" is an excellent example what reciprocal actions can do in a dormant blogging platform.
"ReadCashRain" seems to save ReadCash from dying out without engagement!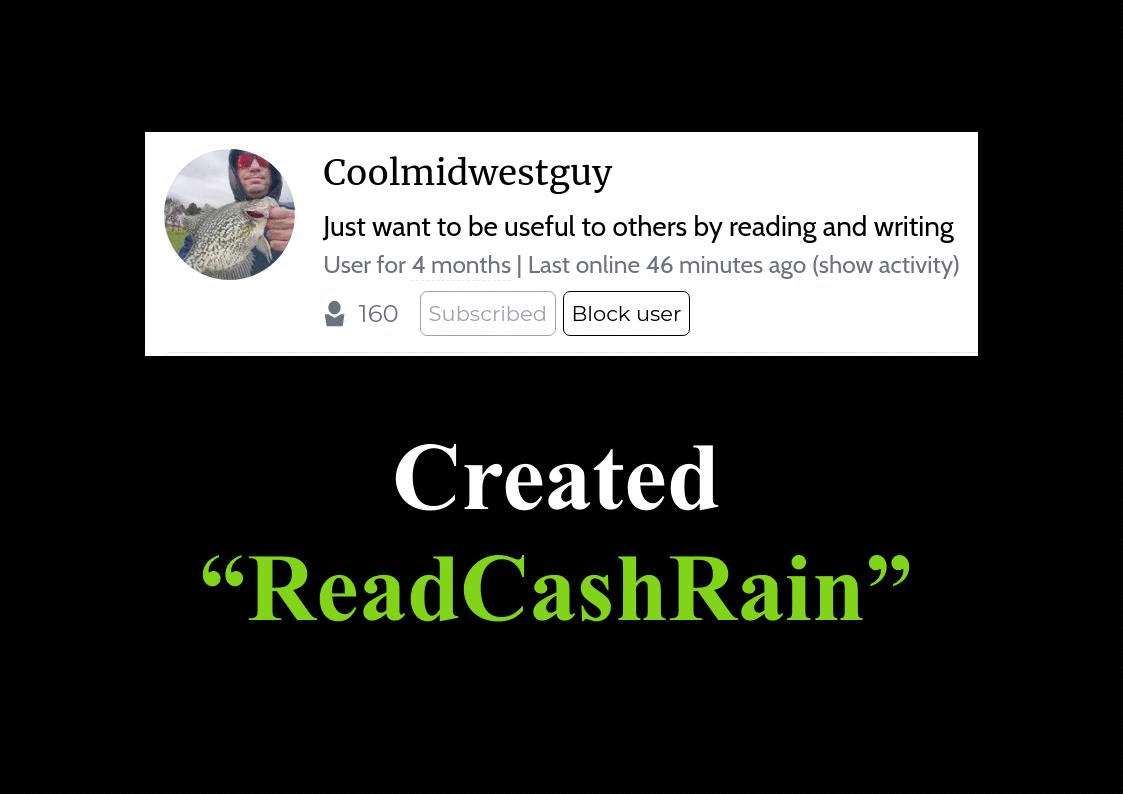 I created a GIF using my title texts and a screenshot from the ReadCash profile of @Coolmidwestguy (reproduced from my last article).
---
There is no alternative to reciprocity in life.

Adopt reciprocity positively in whatever we do.

Never use reciprocity to accomplish a vindictive purpose.
Reciprocate positively and see the wonderful effect it gives!
---
Twitch: Debesh Choudhury.
Odysee: Learning Times, Debesh Choudhury, Music, Film, etc.
YouTube: Learning Times, Debesh Choudhury.
Create a new chapter on LinkedIn and these content-sharing platforms!

Spread reciprocity online and offline.
Video Source
---
Cheers!
Unity (Debesh Choudhury)
Text Copyright © 2022 Debesh Choudhury — All Rights Reserved
Join me at
Twitch, CashRain, Odysee, LinkedIn, Twitter, NoiseApp, ReadCash, Publish0x, and Facebook.
Earn passive income by sharing unused Internet bandwidth on Honeygain and Peer2Profit.
Lead Image:  I created a GIF using my texts and images!
All other images are either drawn/created/screenshots by myself or credited to the respective artists/sources.
Disclaimer: All texts are mine and original. Any similarity and resemblance to any other content are purely accidental. The article is not advice for life, career, business, or investment. Do your research before adopting any options.
Unite and Empower Humanity.
#reciprocity #engagement #blogging #content #creators #life
Jan 01, 2023