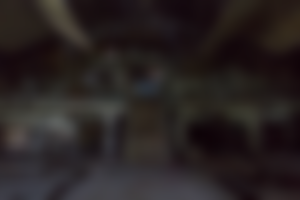 Who here loves horror movies as much as I do?? Normally, he answer would be no but these days, many people are watching haunted/Stalker related movies a lot and this is the reason why year after year, we get more and more sequels/Prequels of famous Paranormal movies.. just take few examples, The whole Conjuring universe... it has now released 7 horror movies .. and Insidious, it goes like chapter 1, 2, 3... The Poltergeist..., The Paranormal Story 1, 2, 3, 4, The grudge, Ring, The Omen.....and need I go on??? this applies to even serial killer movies like The Halloween...So when a whole franchise is dedicated to taking Paranormal movies, they including the directors, cast members, set members, crew and everyone involved are sometimes affected with the effects of that movie.... There are many instances that many of these members and even the Film set have been seriously haunted by many Paranormal activities in real life just as they show in the movie. We are going to see some famous hauntings of some famous movie sets. Some of the actors have been seriously injured, and some even deaths....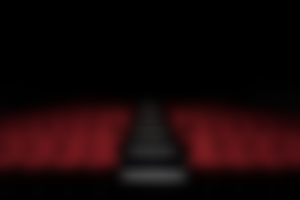 Annabelle Comes Home 
Just before the film was about to be shot, the lights went out on the sets and did not turn back on no matter how much they tried. When they questioned "Annabelle, are you there?", it was then the lights turned back on
Rosemary's baby:
Rosemary's baby is one of the disturbing movies ever, anything that involved kids in the center, it is down right creepy right?. The sets of this movie was so haunted that one of the producers of the movie received a threat note saying he will die painfully.. just a couple of weeks after receiving that note, he had to go under surgery because he fainted in the sets... Not only that, the music composer died and another producer got a stroke... even the entire cast suffered because of food poisoning one day.
The Twilight Zone:
So many people were terrified during filming on the sets because it is said that a helicopter crashed on the sets,.. and the curse like bad omen also caused so many deaths of several actors... it's later adaptation also caused the death of actor Vic Morrow and also another 2 child actors... what is more disturbing is the actor Vic kept saying that he had bad dreams of him dying during the filming and even took life insurance before starting his filming....very terrifying and sad indeed.
The Crow:
Who here knows Bruce Lee? I think everyone does.. his Son named Brandon Lee was the main actor of this film and he died during the sets of The Crow when he was shot when a prop gun released real bullet and he could not survive it. A weird coincidence is that years ago, his father Bruce lee had a similar scene in one of his movies "Game of Death" where the prop master shows how to use prop guns and Bruce Lee pretends to be dead on the sets... this is so weird isn't it?
The Poltergeist
This movie is both terrifying on screen and off screen... and also famous for many deaths and hauntings during the filming. In the first movie, there is a scene in where the actress falls in a muddy pool where she sees many skeletons of people who were buried there and the director thought it would be real fun to use real skeletons for that scene.. .people strongly believe that this is why the sets of this particular movie was so seriously haunted and resulted in many deaths. One of those famous deaths is of the child actress Heather O'Rourke... she died just an year after filming this movie which started with flu like symptoms and her heart faced a major cardiac arrest the next day when she fell and died.
Dominique Dunne: She played the elder sister's role for heather. She also faced a sad death when she broke up with her BF and he then appeared in front of her house pleading her to take him back when she refused. He grabbed her neck and choked her until she was unconscious and left her there to die.. such a sad sad death...
Julian Beck and Will Sampson
These are another 2 actors who passed away during filming when the former died because of cancer and the later died after is surgery of heart transplant. Down right chilling isn't it?
The Exorcist:
To say that this movie is a cult favorite is an understatement because this was the first ever movie that paved a way for paranormal movies in Hollywood... during the filming, the entire process had to be stopped for 6 weeks because the house that was constructed as a part of the film was completely burned down because of fire except one single bed room where they kept the possessed Regan... Three more actors got killed and it had gotten so worse that they had to actually call a priest to bless the sets.....I literally have no words....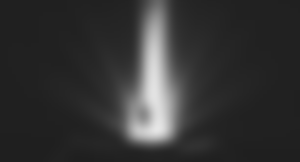 The Nun:
The Nun was undoubtedly one of the most scariest and disturbing spirits Hollywood had ever made... during filming a scene of the Nun, the director gave way for the cameraman to film the scene and he entered a dark room in the castle they were filming and he saw two shadow figures that he couldn't explain.......
And that is all for now guys, sorry if you want more but I'm ending it now even though I have so many movies in my list... because it is too disturbing with this list as it is, if you guys are interested, I will make another post soon enough as part 2....
Also, IMPORTANT ANNOUNCEMENT:
I'm planning to conduct a Halloween writing contest... let me know what your thoughts about it, are you guys interested to participate? because ya'll need to write about your real life experiences if any, or your friends' relative's experiences... or any horror story you have ever heard... Shall I do it or no, lemme know...
Thank you my kind sponsors for everything you do for me...
Yours Bloggingly