Regular Exercise Of Habits Can Do Wonders
But how long a habit can take to show its full potential and results. One week, a month, a year? That depends on the level of dedication and progress you are doing. But on average 5 years are enough to give you a worthy result of your time spent on doing that habit. That habit can be anything related to art, health, finance, business, etc.
A 1-2 hour of discipline in habits like those can give you unimaginable results.
Why I Am Saying So?
While reading today's newspaper I came to know about a prodigy of history writing at the age of 11 named 'Zac Sangeeth' from Bangalore, India. History is a boring subject to the teenage generation nowadays but this guy wrote some best-selling history books till the age of 11 named 'World History In 3 Points' and ' More World History In 3 Points'. It's available on online in the form of PDF and even in shopping sites book versions are available. And the special part is, it's for kids and children of his age and even adults can read it.
And let me tell you about him a bit. He wasn't born a history lover. Rather in class 6, to improve his handwriting his teacher told him to write a page daily. And with that habit, he went on. And certain situations in life pushed him into history and slowly till he reach the age of 11, he had already written a history book containing world history affairs fit for children to read. Ah, lol 11year guy writing a book. That's a pretty big feat.
A simple small habit changed him and his future. I will agree he seems to be more intelligent than other people still we shouldn't ignore the fact that the small habit led him to such a big and promising future.
In fact if you compare it with some day to day common examples you will see these small regular habits are capable of giving us big results in the future.
Write daily one page to improve handwriting and after few months you can see the result. I have done this and can say it works 100%.

Do yoga and exercise or bodybuilding daily as a habit and see impossible and unimaginable changes in your body after a year. Some take 2 or more years but the change is there if you are honest on your habit.

See the bloggers of dot platforms who have been here for 1-2 years who are active and post on a daily basis, check their earnings, it will blow your mind. And seeing their writing quality will also surprise you.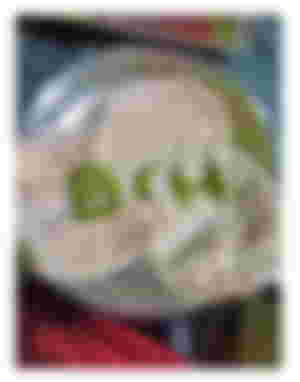 Cook food daily and slowly you will be a pro in that field.
These aren't forced works rather habits and habits don't take your whole day or much time rather 1-2 hours a day.
Sponsor Of This Article:-
Image by Unity, Follow Noise, Odysee, LinkedIn, and an article for more info.
It's my personal suggestion and advice, pick some habits which has potential to give you big returns in future or something valuable to you as I'm following the same and see it's result after 3 years. Our habits will change and shape us to be a better version of us in future.
And yo, don't you dare pick bad habits.
Don't try to see the results in months at least 1 year should be followed with proper discipline without skipping it and as I said in the start. In 5 years of exercising that habit one can gain something big and unimaginable result from it. Half-ass or inconsistent efforts don't count sorry if I sound rash but that's the truth. 2-3 days or a week of inactivity in some sectors are capable of giving us a significant effect in our progress. Consistency and regularity is the key if you want those habits to give you something big.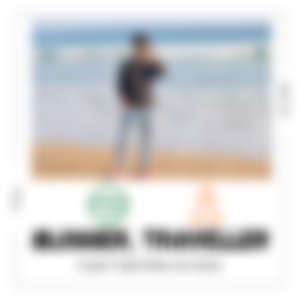 Author Links:-