Is Noise.app Better Than Noisecash
Wait, that question is unnecessary, lol. The announcement of the noisecash.app was so sudden and exciting and came out of nowhere like an RKO, a famous wrestler Randy Orton's finishing move. Nobody excepted this and the timing of releasing it to public use though it's still in the invite-only phase was perfect as after that the Crypto market is just booming.
Noisecash has been a successful test project to spread awareness over Crypto and Blockchain as many people shared a good deal of knowledge but I know slowly it turned into a different place. As the platform was open to anything it was expected. Over time it became a true microblogging platform like Twitter but better as you were able to post more photos and write posts and comments in long words which isn't possible on Twitter. You had to divide your words into parts. The most interesting and attractive thing noisecash offers was the earning feature. As that was in Crypto and that too in Bitcoin Cash which holds the strongest position to become the people's Crypto and the withdrawal was also superfast unlike other microblogging sites which require a high amount for withdrawal. And most of it after a year vanishes. But as far as I know noisecash is running for more than 2 years. I joined it a year ago.
My Experience In Noisecash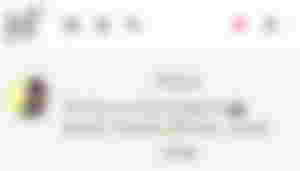 It was fun as I never earned that much from a site most of them just scammed me while reaching the withdrawal target. And yes, I joined it to earn Crypto and slowly realized it's much more than that. At the start, I used to share a lot about Crypto but when I lost Fts for 3-4 months, I suffered a lot as I was there for earning but slowly I kept on posting without those freebies, and one day I lost any interest over rewards, it just became a habit of mine to visit this platform for half an hour or 15 minutes in morning and night because the platform is a lot filtered and people think before they post and speak. No toxicity as of now. I have been able to connect with 854 people in one year because as said I rarely visit it now. I just use it as social media especially to get news and informations related to Cryptocurrencies.
Upgrade To Noise.app
I am not clear if noisecash will stop and noise.app will be the only running platform? Does anyone know about this?
Noisecash has better features than Twitter in terms of posting and commenting but in terms of interacting and connecting with people, it was lacking a lot of features including messaging and the feature to see your followers. But the message feature is added in the noise.app and I think some better features will be added in the future so that we can connect better with people. As the admin, Sir Simon announced that it's just 20% of what they have thought about this platform. There are a lot more features to come.
The Major Change Which I Am Looking For
The major issue with the noisecash was the rewarding system as it was determined at the mercy of the bot and whenever FTs came, the noise became a ghost town. Old noisecash promoted earning but the new one promotes monetization which means now everyone has a chance to earn from their content and they won't be left by some AI's mercy as the creators have to earn the monetization feature. Or even no monetization feature will be good, lol. Just a suggestion. I'm looking for a different monetization feature that will at least make people work for it a bit to avoid spam and copying as in noise have the feature to earn from day one and many used it to copy and earn from other's content. And that's why there was no consistency.
Experience in Noise.app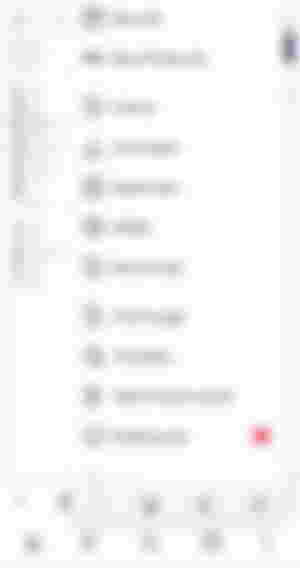 So far you can use it only in desktop mode, so go in browser settings and then tick this option.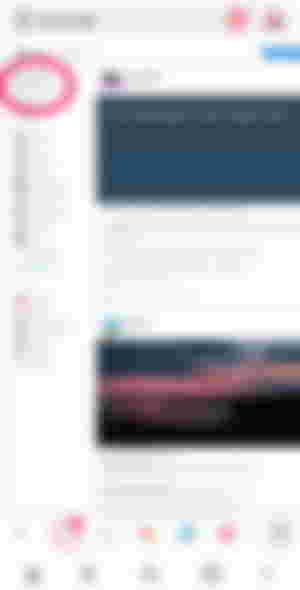 The interface is nice as you get a section of whom you are following their places changes based on their posting activity. There's even an Unread section that way you will not miss anyone's post. Where in noisecash you had to scroll and click a lot. I'm looking forward to the new app interface, hehe.
Sponsor Of This Article:-

Image by Unity, Follow Noise, Odysee, LinkedIn, and an article for more info.
The messaging feature is great because in noise most conversations never happened as writing and clicking in comments and then replying to them felt bothersome and not user-friendly. I won't feel sad even if I lose such a big family in noise because I guess only 50 of them are active, lol. A dead community has no value and I shouldn't feel bad for loosing dead numbers.
Also will we have a future read.app upgrade!
The people involved in Bitcoin Cash projects are really the most different community I have ever met in my life. I'm happy to see an upgrade of noisecash and be a part of it at it's early stages.
And wait have you still not connected with me?
Shame on you. Here's my link.
@TheGuy invites you to join! https://noise.app/invite/lxquzppk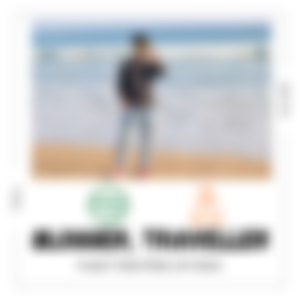 Author Links:-