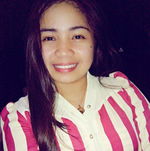 April 29, 2022
Who among you here already watched the Disney movie entitled "Encanto?" Maybe some or most of you are fond of watching Disney movies. Right? Why? On my side, I do love Disney movies because aside from being so nice to watch especially the dub part of their voices, the lesson you can get from each movie is surely be through the heart. You'll be touched by the life lesson given in each movie. Most of the time, we shade a tear for being so touchy. I don't know but every time I watched a Disney movie, I always tear up. Maybe because sometimes I can relate my life to the movie itself. That's why every new movie is released, I don't want to be late to watch it. I always find ways to make sure I can watch.
Here comes the movie " Encanto" there's a character there who can able to heal wounds and anything as much as it needs to be healed. By that, I get envious of what she has. Her way to heal is will bake a mammon or a piece of bread and she will give it to the person who has wounds and eat it. After a second, the person who is sick will be healed right away. Her healing gift that she has is given by the miracle candle which the miracle candle has a story behind it. It was just an ordinary candle but it turns out to be a special candle when there was a tragedy that happened to their place. The owner of the candle was her mother. It is such an amazing candle. How I wish I can have it too. That healing gift is her way to serve and help people in their society to live in peace and good situation.
As I watched the movie, it came to my mind and imagine how I wish I can heal sickly people too. I can make their life back to normal if I can heal them just by simply baking pieces of bread or mammon. Or just by cooking a viand. This wish that I wanted to have is all I wanted in these changing times but it is evident that it's impossible to have it for God alone has the power to do so, to heal sick people that no one can do.
If ever I can have that kind of gift, I will help people who need healing. I will surely spend time to be with them until they got fine. These are who I wish I can heal for this moment.
My mother - has arthritis now. She has a hard time walking because of the pain in her knees. She can still able to walk but has difficulty stepping forward. Still, we can understand her it is because she's getting so old. That's maybe the reason why arthritis is striking her so hard. I don't think so but I think arthritis is normal for those people who get old.

My youngest sister - just earlier today she just let me see the allergy that she has in her arms, legs, and back. I was shocked when I see those marks from allergies because it's getting numerous, itchy, and scratchy. She said it's been 3 days already since she has it. She didn't confirm if it was surely an allergy. She decided to meet the doctor tomorrow to conclude what it is. I wanted to help her but I couldn't.
If I will be given a chance to wish on what special gift I want that would be a power or gift to heal people and animals. I wanted to heal those who have an illness just by baking or just by cooking some viand. How I wish I can have that power. But I know it is very impossible to own it for I'm not like our Creator, our God. He alone can only heal people. He is indeed a healer since then. And I will not argue with that. What I'm trying to say is if ever what I wish to have to help people in need. And that would be to heal them. I know it sounds funny. Lol. But at least I do have that desire. Right? How about you, my friend? What would be your wish to have in your life that could help people in such a way? I'll be glad if you share yours. 😊
---
That would be all for today. Thank you for reading and dropping by. I appreciate that you are here reading this. I declare abundantly blessings in your whole life and to all people you loved. God bless you. Shalom! 🤗😇

I'd like to give thanks to miss @Sequoia for renewing all over again her sponsorship to me. Thanks, sis. You're so generous. I appreciate it. God bless you even more. 👏😊

Lead image: google