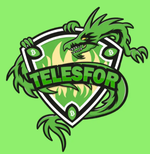 Update July 2021:
On July 1, 2021 BCHA was renamed eCash. It was also denominated, 1 BCHA = 1,000,000 XEC eCash link.
The fork took place and the BCHA chain seems to have survived, so the new coin was created.
I promised to give you a description how to claim the new coin in this case.
You must know that BCH and BCHA do not have replay protection. This means that if you send BCH, BCHA will be sent with it. Therefore you have to split your coin.
Watch this video if you want learn about replay protection
To do this you need to download and install the desktop version of Electron Cash. Then create a wallet in Electron Cash by importing your seed. If you import seed from Exodus wallet, use the default derivation path of electron cash m/44'/145'/0'. If you enter seed from Bitcoin.com wallet or read.cash, use the derivation path m/44'/0'/0'.
After you have imported your seed you will see in Electron Cash your transactions and your amount.
Then do the steps described here
Now your BCHA is not sent when you make BCH transactions.
Wallets which supports BCHA, you can find here.
There are probably exchanges who can do the split for you. As far as I know, binance in coinex do that.
You can use also this service. (Update: This service doesn't longer work)
You can expect to receive unsplit coins over time because many people will not split their BCH. You will probably get some BCH with the BCHA share in the future. Also here in read.cash. You can always split the coins in the way described above and claim BCHA again and again.
Why it's important to split the coin?
If you have not split your BCHA from BCH, your BCHA will be lost if you send your BCH to somebody or if you swap it. For example: you have an unsplit 0.1 BCH. That is worth $24.8 plus about $1.4 in BCHA. If you don't split it, you will lose the $1.4 BCHA during the swap.
I split my coins this way and it worked.
If you split your coins you can swap your BCHA to BCH using https://abc.voluntarism.dev/