Financial Independence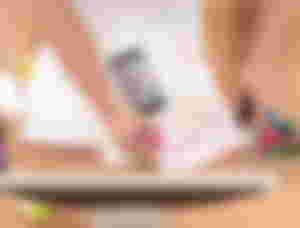 They say money cannot buy happiness, but literally, money can buy things and necessities to give you a comfortable life that makes you happy, right? So many people are working hard and hustling as much as they can to be financially independent when the time comes.
When we say Financial Independence, it is the status of having enough income or wealth to provide the living expenses for the rest of your life without being dependent on others. When considering yourself independent, you must refer only to your income and assets. Being financially independent means having enough or sufficient savings to live your life as much as you want and how much you please. It means having enough income, protection, and investments to help you live comfortably.
Being financially independent allows you to control some aspects of your life and time. You have greater peace of mind and become more flexible in pursuing your goals and dreams. Being responsible when it comes to finances has a significant impact on your future and will help you to live to the fullest in times of your retirement.
So here are things that you need to become financially independent:
You must have clear and achievable goals.
It will be easier to achieve financial independence if you have a clear idea of what you like to achieve and when you want to achieve it. To establish your financial goals, you need to have a measurable, specific, achievable, realistic, and time-bound framework.
You need to set up a budget.
 Budgeting will help ensure your money is used for something essential and wisely and assure that your path is leading you to reach your goals. First, you need to consider your monthly income. Budget for important things follows household maintenance, clothing, personal care, groceries and prescriptions, rent or mortgage payments, entertainment and travel expenses, monthly subscriptions, membership and due, recurring expenses like bills, credit debt, bank fees, and more.
It depends on your situation, but having a budget plan is very important. It should be comprehensive and identify precisely where your money is going. It will make it simpler to identify the things or the areas for financial improvement.
It would be best if you created a safety net.
It would help to establish a solid financial safety net as early as possible. Having a cushion is a great help and a factor in becoming financially independent. You must create an emergency fund alongside your typical savings account and funny into that fund whenever possible. You have to save enough to cover at least three or six months' worth of living expenses so you don't have to depend on others in emergencies or unforeseen circumstances.
You need to save automatically.
This should be your top priority. This would be a great help, especially when you don't have a solid emergency fund. It would help if you made it the first bill you pay for each payday. Suppose you can see a possible direct deposit to simultaneously direct money to several different accounts. In that case, it will enable you to grow your savings while sending money to your checking account. It would be best to consider using an income percentage rather than a complex number when setting up direct distribution. This will allow contributions to increase automatically with pay increases.
It would help if you controlled your impulse spending.
Sometimes, impulse buying is the biggest problem for many of us. Impulsive buying or spending is a significant drain on our finances. It is an excellent budget breaker for many and leads to dire financial straits. You need to evaluate and track your expenses. You must determine how you're spending your money and discover what you can cut out or reduce. You have to decide to spend your money on more necessary things.
It would be best if you had o to eliminate and avoid debt.
You need to start a debt-elimination plan. If necessary, try to list out your debts and arrange them. I order from smallest to balance at the top to most significant and the bottom. You must focus on the obligation to be paid off right away. If you continue this process until you pay off all your debts, it could take several years, but it is a good and essential process.
You have to look at how you grow your net worth.
Make sure to do whatever you can to improve your net worth. It can be reducing your debt, increasing your savings, or increasing your income. You must look for new ways to make money or get paid more for what you do. So when you calculate your net worth each month, you'll see it grow, which would be great.
It would be best if you read about personal finances.
It is essential to educate yourself to make your finances better, and it can help you map your plan to be financially independent. It will help you understand your money and learn about saving, retirement planning, and more.
Here is some reason why you need to pursue Financial Independence:
Being financial independence is so important because you cannot guarantee that you would not be unemployed by tomorrow or until the end even if you have the highest education or the best experiences.

Financial Independence is very  Important Because It Means You Are in an Even Better Position to Help Others.

Being financially independent is very important because it increases your ability to structure work that suits you.
You need to invest in your future.
 Consider investing in your future now. Start doing it right; choose freedom today.
---