Sponsors Upvote Hope And Confidence On The Verge Of Quitting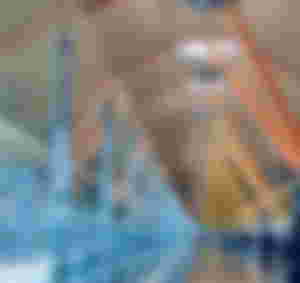 Aside from great friends who continually support in the community, the presence of amazing sponsors are truly a great blessing to everybody. Sponsorship may be a form of marketing and advertisement on something that you would want to promote but at its depths, what matters is the foundation and building of strong connections through partnerships. What a luck with amazing sponsors who never lack. Sponsors unlock a sense of happiness and commitment being the happiest souls in an amazing community while promoting partnerships and saving someone from giving up in a writing journey. It is not the amount that counts but the continuous support and partnership that highly encourage writers to do more and to even write more for sponsors upvote hope and confidence on the verge of quitting.
Perhaps I am very lucky to have great sponsors who never lack. My sponsors never lack to upvote hope and confidence from quitting. Way back then on my beginning days, I have felt demotivation because I have felt I lack in everything. That feeling when you are pursuing to publish an article and seemed that you have no readers, no viewers no friends, and even no sponsors yet just only your very own self as your back up. However, as time would pass by, you would really learn from your experiences for whether you like it or not, you just have to depend merely on the simple rules of the platform and no one would really tell you on what to do and how you are going to it. What is really best in this platform is a test of your faith, hope, and confidence from quitting yet with the presence of great friends and amazing sponsors, you would really overcome every struggles and challenges along the way.
Personally, when a sponsorship appears in my notifications, what a light feeling really it is in the heart. I feel very excited to open the notification bar and I feel very eager to press the approve button. I really do not mind how much cents a sponsor gives to me but what really matters is the thought of a great support I always needed in my writing journey most especially for the special trust given. Whenever I am offered with a sponsorship, I feel that I am trusted and I always have the feeling to do my best so I would not fail my sponsor. My amazing sponsors never lack and I feel blessed with so much lucks. And that, I am in deep gratitude to all my sponsors who are always there to build partnerships with me. Allow me to flex my ever generous sponsors through the following:
Someone who continually pours an inspiration through overwhelming nourishment to my humble soul and an overflowing radiation of positivity in so many spectacular ways.
S-Someone who continually
P- pours an inspiration through an
O-overwhelming
N-nourishment to my humble
S-soul and an
O-overflowing
R-radiation of positivity in
S-so many spectacular ways.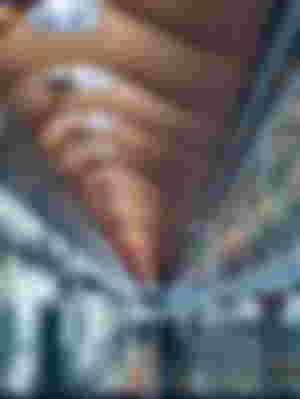 My sponsor is someone who continually pours an inspiration through overwhelming nourishment to my humble soul and an overflowing radiation of positivity in so many ways. Every sponsor I have truly upvote hope and confidence in my writing journey that I am always grateful for. My heartfelt and sincerest appreciation goes to TheGuy, who is a good guy making a lot of sense and has a good sense of humor; to turuncu, who is kind and he is someone I always look up; to Roojoroojay, who owns a bear as huggable as her; to Ayukyukyu2, whose favorite color is reflective on her traditional head covering, to LuaDesamor, also known as Phil and a sweet friend, to Unity, who is a highly intellectual person and I am feeling like he is my most favorite Professor; to itsmeCguro, who is a beautiful friend with a heart; to qheer92, who is a very handy man; to Mictorrani, who is a great author and my great motivator; to Adrielle1214, who is my first ever sponsor and a very kind friend in both platforms; to Lucifer01, who is my catalyst and an amazing devil with an angelic heart; to renren16, who is very adorable and pretty; to foryoubtc09, whose display image is a curious cat but yet an amazing friend; to LeticiaFelize, who is an admirable friend and the moderator of "Flex your heart" community; to Expelliarmus30, who is a very inspiring and persevering student; to Apex_Thomas, who is my great inspirer during my newbie days in the platform; to cyredawn22, who is a very motivating and encouraging friend; to LUCIFER-0404, who is a compassionate friend, to remona, who is full of enthusiasm and positivity; to francis105d1, who is great and a trading enthusiast; and to Officialrosh01, who is so appreciative and gentle. A very big shout out to all of you as my heart shouts out for so much joy and happiness. I am truly in deep gratitude for the all out support.
To my great and amazing sponsors, I thank you very much for the partnership and I thank you so much for upvoting hope and confidence as you all saved me from giving up and had even added vivid colors to my humble existence. Words may not be enough to express how grateful I am to have you in my writing journey, but I am very blessed of having you all. Just so you know, sponsors upvote hope and confidence on the verge of quitting.
All photos are mine and were taken by me.
Disclaimer: No part of this article is intended to advertise nor commercialize and it falls under the guidelines of fair use. All parts and contents are mine and are purely based on my personal learning experiences and insights. This humble article is mainly intended for entertainment purposes only.
Copyright 2022 Talecharm. All Rights Reserved.