Hello OCTOBER please be good to us! Have a wonderful day beautiful and handsome read.cash readers and writers, how was your day? Im a little bit busy when its friday because its grandma's day until tomorrow so we have one night sleepover with granda. Being OFW (overseas filipino Workers) is not easy to handle mostly when like me domestic helper only but I try my best to fulfill my goals here in read.cash which is to publish atleast one article per day!
Im so blessed to complete my one month here in the platform and I'm so lucky I dont give up when I feel I'm not belong in here! I feel so grateful with my first month accomplishment and let me write this article inspired with the article of sis @Khing14 my-september-metrics. I know its not worth to share but I feel blessed and so grateful and I want to share it anyway.
I already write 20 articles this september and 10 of them already noticed by our dear THE RANDOM REWARDER! I feel so lucky that even I'm not good as other writers but RUSTY still visiting my work. Glad to share with you my articles which is noticed already by the bot. I will put it here according to the upvotes they recieve!
When the bot already noticed me, I really feel so motivated and I'm trying my best to make atleast one article everyday even I'm too busy from my work. My upvoters and commentors really inspired me to do it better everyday!
And because I know how it feels when someone sending motivation, encouragement and challenge to us as newbie, I'm returning the favor to do it too. As of now I send 28 sponsorship to some writers mostly to new one, just to encourage them to write more and never give up. I recieve too 9 sponsorship from those generous writers too.

This is my earnings from read.cash since THE RANDOM REWARDER start noticing me. After sending sponsorship and upvotes, I feel so bless that I still have enough earnings for myself. Feel so blessed


This is my earnings from my noise.cash account from september 16 up to September 30. Feel so blessed to. this both platforms, its really help to reach my 1BCH goal before the year end 🙏
Keep doing the things you know you can. Never force yourself if you can't. Never feel insecure for someone's achievements . Let it serves as your inspiration. Insecurities can kill your self confidence! It can ruin your relationships to your fellows. God provides all the blessings to all of us. Dont be competitive, let it be a challenge to do better.
As always, I wanna say my warmest thanks to all of you, readers and writers, upvoters and my sponsors. I take it as challenge for me. Maybe I failed but I'll never give up as long as J know there's someone still believing in my capability. Kindly visit my generous sponsors, their works makes you more motivating.
I thought I cant made it, but I do my best to publish it,while baby kulit is sleeping 😊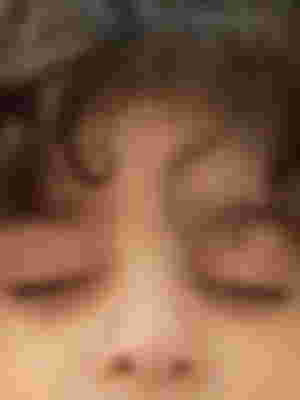 October 1, 2021 Friday
Kuwait time: 3:45 pm
(#21)
All photos are my owm screenshot in my wallet
Sending of love,
Sweetiepie ❤