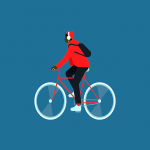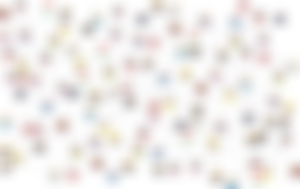 First of all, I made this community not only because I want to manage my own community here, too, but with the intention of sharing my knowledge, what I have, and also acquire learnings from you also.
From the title of the community itself, it has something to do with unity. You will not only gonna find interesting articles here, each of you will also be able to bring out the best in you because there will be events where you could have the chance to be sponsored and get rewards for hard work.
This idea of mine starts when I am still learning how the things work here. It is not only a community about giving and sharing knowledge, but also it aims to help each and every user, especially the new ones who are still struggling.
What do I mean to the word struggling? Well, in the simplest manner, these means those who are being discouraged. Just like what I have said in my article entitled Turning Hardwork and Passion to BCH:
At first, you may experience having a low number of views, but do not be discouraged. It is always the biggest test for newbies. Been there, done that. But if I have one thing to share, that is to never stop on writing. Think out of the box and show your own style. If you already gave up in the beginning, you will never reap the sweet fruits you may get if you give your passion and hard work to it. Remember that there is no such thing as a piece of a cake. We need to work hard in order to attain it. Because the fruit of our labor will be the sweetest ones.
Like I said a while ago, there will be events where you could have the chance to be sponsored and get rewards for hard work, and one of it is the Juander Event.
Juander Event is a weekly event here in this community where you could have the chance to be a beneficiary for an sponsorship. Mainly, it is not me who will choose you. Others will gonna nominate you for it. Since it just start out, we will have one beneficiary for this week. And the nomination starts now.
Q and A Event is simpler than the first one. You just have to answer the question of the week and for the top five answers will receive bonus.
You only need to publish an article regarding the topic of the week. You can write it in English language. Nomination will start every Friday Saturday until Sunday. Each Monday will be the announcement day. To nominate, just comment the title of the article which you think is the best. For this week, you will write it down below.
The Best Article, which will be determined by number of votes, will be sponsored. The article will also received a reasonable amount of tips depending on the quality of it. I will Also subscribe to them, and I will upvote up to five articles of the chosen user.

For the Q and A Event, the top five best answers will get tips.

For those who have voted the Best Article each week will also receive bonus.
For this week, this is the TOPIC for Juander Event: Saving Goals for the Week
Important Notes:
1) It is not necessary that you will make it as the title. You can choose your own title if you wish.
2) As much as possible, you will post it under this community so that it will easily be located.
For this week, this is the link for Q and A Event:
Important Notes:
1) Answer the question with at least 2 sentence explanation.
2) Just only answer once. You can edit your answer if you want to add up something, but indicate the word *edited, at the end of it.
That's it. You can mention your friends below if you want to do the challenge. Who knows? You will be the first beneficiary.