I'm a vegetarian and cannot digest the concept of eating animals or fish. I do not eat Eggs either. The stench makes me nauseous, while my brother enjoys a Non-Vegetarian meal.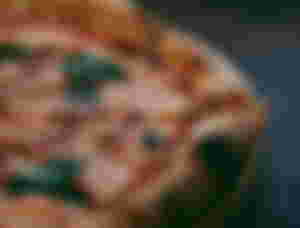 A while ago, my brother and I had ordered a Veg Supreme and a Tandoori Chicken Pizza from a food delivery application.
To our surprise, both the Pizzas came in a single box. In fact, the delivery was so poorly handled that there were chunks of meat on my Veg Pizza.
We immediately contacted our food delivery application and filed a complaint explaining to him what had happened.
They compensated us by refunding all the money and gave us some extra credits and coupon codes too. The food application delisted the restaurant.
The compensation should be much higher, I believe. However, since it was an honest mistake, we didn't escalate the matter any further. My brother ate two Pizzas that night, while I didn't get any.
However, I could've filed a suit at the consumer court against the restaurant and the food delivery application, not for the awful pizzas, not for the late delivery but, for serving me a Non-Vegetarian meal when I ordered a vegetarian meal. It's equivalent to playing with not only my religious beliefs but also with my health. The claim could've been made for a whopping Rupees 10 million! (~ $1,35,694.40).
A similar incident had happened in Uttar Pradesh where a woman had ordered a Vegetarian meal but was served a Non-Vegetarian meal instead. After highlighting the matter to the higher staff, she was offered a free meal at the restaurant which she politely decline and filed a case at the consumer court for Rupees 10 million for mocking her religious beliefs and financial status. You can read the article here.
This may not be a notable incident in any other part of the world. But, in India where we have the largest population of Vegetarians, this is a matter of great attention. People here associate being Vegetarian with Religion and Science.
There are few fast-food chains that have a different kitchen for cooking Vegetarian and Non-Vegetarian meals separately. McDonald's is one of them. It was a smart move by McDonald's thus attracting a large Vegetarian crowd. This is the reason some of my friends prefer McDonald's over other fast-food restaurants. Domino's has no such separate kitchen, so they lose customers like this. My family doesn't prefer ordering from Domino's on Religious holidays. For perspective, Religious festivals begin in July and go on until late October or early November.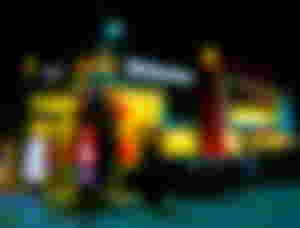 There are dedicated 'Pure Veg' restaurants here, while the mixed restaurants are expected to have separate cooking utensils and serving silverware for Vegetarians and Non-Vegetarians. Though it might not always be this way, especially in cases of street vendors or low-budget restaurants.
There have been reported incidents where infiltrators or unregistered food shops run by 'you know who' have mixed or served illegal meat on one's Chicken Burger or to one's Veg Burger to rage or hurt one's religious beliefs and sentiments. Arrests have been made in some cases.
I'm uncomfortable eating animals and birds. They have the same texture as ours. In addition to it, I'm scared of blood as well. Yes, my own too! Sometimes I scream. My family has got used to my occasional screams. I ​also believe this forms part of animal cruelty. For some, their pets are family. When eating Dogs, Cats and Horses are looked down upon then why not Chicken or Cows? It is simply not for me.
Once I was walking on the road, minding my own business, some threw a chicken's head on my feet. I looked on my left baffled; the butcher apologized. Seems like he was trying to aim the dustbin. I hurled liked a facet all night. The image is still vivid in my mind and the incident was mentally stressful. The whole experience was just so agonizing, I can never forget it.
My parents wanted me to eat Non-Vegetarian food as a child to get enough proteins. When I was a kid, they used to force-feed me meat and fish, but I threw up all the time. I am an adult now and can make my own decisions. They understand me better too. I compensate for the loss of proteins by eating soya beans and cottage cheese.
I'm not the kind of Vegetarian that looks down upon people who eat Non-Vegetarian food, and I am also not the kind who would cox people into believing that they should change their diet. I have nothing against people who enjoy eating meat or fish.
If you plan on being a Vegetarian, make an informed decision.
Veganism is broader than Vegetarians. While Veganism is a lifestyle itself, Vegetarians are restricted to food options only.
Vegetarians consume milk, while Vegans prefer alternatives. Veganism is sometimes unachievable or extreme, while Vegetarians require no 'special' products or alternatives.
A vegetarian meal is not a completely plant-based diet as they portray on media. Dairy, mushrooms, grains are included too. It is neither as weird as shown on the media.
If you plan on being a Vegetarian, please don't fool yourself by eating 'pretend' or 'fake' meat. You will only make your journey harder. The smarter way would be looking for Vegetarian meal options, and I promise you, there are plenty.
(You can learn about the Science of why should one not indulge in a Non-Vegetarian meal here(tw) and Why is it Ethically Wrong here in English on YouTube.)
To each its own, really. You should do what suits you and your body. For example, my brother is medically advised to eat meat, so he does. I have no such requirement, so I don't.
Don't listen to anybody. Ask your body what she needs and give her what is required. You can meet your local dietician too.
Always remember, your meals are none of my business, and neither it should be anyone's business but only your own.
Let's thank my sponsors for believing in me. You guys are the best:)!