Where is your heart?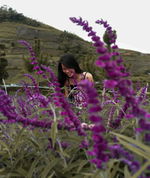 Date: January 14,2022
Author: Sequoia
Few months ago, while scrolling through my facebook timeline, I had seen a video clip about a girl making a clay earrings and how she started it from a simple passion to a booming business.
Back then, I can still vividly remember that I am really interested into business and it has been my greatest dream to have my own business. However, I am still unsure about the type of business that I wanted to run and manage. A business that would really inspire me to do more without feeling drained or exhausted, or maybe feel exhausted at some point but would never drained my energy. In short, I wanted to establish a business that is in accordance to my passion or that I will surely love.
Poultry and piggery used to be my number one choice but my perception slowly changes as the days passed by. I've gained a lil knowledged about the promising businesses that will never go out of style no mattet what happened. However, I still couldn't find the one that would really make my heart jump.
But things changed when I stumbled upon the said video clip and it really got my heart and attention. I even watched it over and over again. I find satisfaction in every designing and cutting that she's doing in clays. I must admit that I am not good in art but that video awaken my artist side. I wanted to design my own clay earrings and show it to the world. I can't explain it but from that day on, I can no longer forget about it. It is where my heart is.
In fact, just this morning, I started my day with watching videos about clay earrings making and different designs by various maker.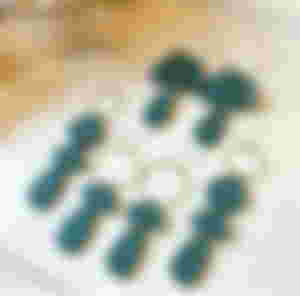 Isn't it pretty? I love its color and simple yet elegant design.
Anyways, I don't know how to make this dream come to life but I have to make a move. I am currently looking for a supplier and the best brand of clay for newbies like me. If you have any idea, please don't hesitate to comment below.
________________________
I really don't have any idea on what should I write about today. I just let my mind wander and spill the insights and things inside my heart.
We have a very cold weather since this morning and I just wanted to wrap myself with my warm blanket and roll over my cozy bed with my new bedsheet from shopee. Lol.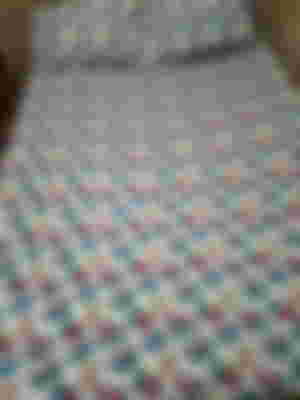 Adulting really made me go crazy over household items, kitchen wares and bedsheets. I love the design because I feel like the butterflies will fly me to the skies while sleeping. Lol. My mind is starting to get messy again. This bedsheet is so soft and strechable. Aside from that, I can guarantee you that it will never get messy no matter what you do. Even if you roll over, back flip and dive, this bedsheet will stay unbothered hahaha. Its four sides are fully garterized. I recommend this one if you are the type of person who hates to make up your bed every morning. Hahaha. But of course, except the blanket and pillow. I bought it for only 400 pesos or $8 including the shipping fee.
I guess, that's all for today. I have to sleep early because my pimples are starting to multiply again for pete's sake. Shalom!