Give the heart, what it needs.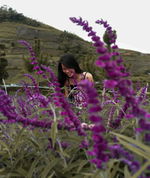 Date: January 23,2022
Author: Sequoia
Rest, just like grinding, hustling and bustling, is a must as well. We should never turn deaf ears with what our body is telling us. Just like a machine, we too, needs a break time to avoid overheating or burnout.
Take that rest if you want.
Go on a vacation.
Eat your favorite food.
Cuddle your pets as much as you want.
Take that tiktok video.
Wear that dress.
Read and finish that book.
Do the things that gives you relief and peace of mind.
You don't need somebody else permission to do all of those things (except your boss, of course. Lol.)
What I am trying to say is that, don't be too harsh in yourself. Take it slowly.
Don't be so focus in reaching your destination without even appreciating and enjoying the journey itself. Life isn't a race. We have various perspectives when it comes to success. Just because you walk in different path and timeline, doesn't mean that you are wandering and already lost.
I know. So much pressure is squeezing and sucking up all your energy and motivation to keep going. Constant comparison. Never ending expectations. Unsolicited opinions from the people who never contributed anything to your life but pain and anxiety.
You are so full of everything that all you just want is to explode and let the world know that you've reached your limitations. But then again, you have remembered that it won't stop them. None of these things would stop them from medling with your life.
With that being said, you choose to shut your mouth and endure everything. Until one day, you just decided that it's already enough.
Shut the door.
Build a tall and thick walls around you.
A firm and founded answers.
Courageous No and sweet yes.
Finally! You have learned to set your boundaries and respect your personal space.
I am so proud of you.
'You have changed'
Three words that shattered your slowly establishing world. You felt guilty and bad because they made you feel it.
Fortunately. You were reminded by a specific phrase with regards to change.
Change is an unpleasant yet the most beautiful thing in the world. Just like a pupa turn into a stunning beautiful butterfly. We, humans, should changed as well— for the better. Whether you like it or not, you are not the same person as you were just minutes ago. Because the reality is, we are all changing lil by lil as the time passes by.
________________________
Hello everyone! I hope that you like this write up. I just let my fingers to tap the keyboard and give life to every word that is created. These past few days, I've been feeling so drained and unmotivated in everything. Little did I know, I am experiencing from a burnout and I thank ate @Jeaneth for letting me realize it through her article. What I felt was a combination of exhaustion, disappointments and pressure. I would almost cry every night asking God to heal me and bring back the old me. Then this morning, my fiance invited me to go in a mountain resort with our kitten Leah. It was just a small act of kindness from him but I didn't know that it was actually just what I needed to be fine again. A quick escape from this chaotic world.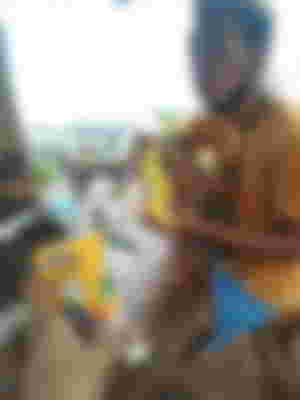 And so, if you feel like something is off to you. Don't ignore it and never hesitate to check yourself. Remember that at the end of the day, we only have ourselves and the Lord. Therefore, never neglect what your body is telling you.
I think that would be all for tonight? Thanks everyonr! Shalom!