Do it with love. Always.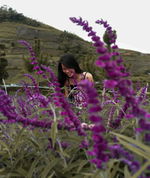 Date: January 15,2022
Author: Sequoia
Before I begin, please allow me to extend my deepest and sincerest apology for being inactive today. Well, am not totally inactive because I managed to read more than 10 articles. Even if majority of those articles were only read tonight.
This morning, I failed to report in my part time work due to unexpected monthly visitor. To make it simple, I am currently suffering from the pain that my monthly period is giving to me. I've been enduring my dysmenorrhea ever since this morning and thank God because I feel a lil bit better now.
Monthly period really brings out the laziness in me. I just wanted to lay in my bed all day and do nothing. And that's what I really did. I choose to take advantage with my current situation to atleast give myself some rest and break from the virtual word.
If you guys have remembered, I published an article the other day entitled Please rescue me. You are all well aware about what I am facing right now. I've shared in that article about my poor and senseless write-ups.
Most of you suggested to give myself a rest or a break. That I am just exhausted and drained but there's nothing wrong with me.
To be honest, after reading all your comments, I felt a lil bit better after. Knowing that despite of not knowing each other personally, I can clearly see that you guys really care for me. That thought just melted my aching heart.
Among all the comments, one of it stands out to me. And it is from @Sponked .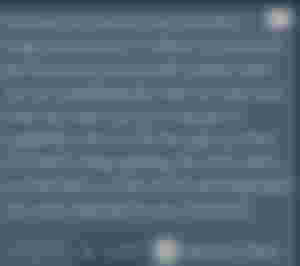 He told me to do things that would somehow clear my mind and cheer me up and even gave a suggestion. Bro, you have no idea how that simple suggestion impacted me a lot.
I was reminded about my reason on why I am here and why am I doing it.
Of course, aside from earning and meeting new friends, one of my reason is for me to be able to express what I am feeling inside. You reminded me that writing shouldn't be a burden, but instead, our safe and happy place and moments.
I am so focused to my earnings that I almost forgot to give myself some break. Writing in this platform should be done out of love and inspiration and not out of pressure and obligation.
I have remembered what my bestfriend have told me before.
"In everything you do. Always do it with love. When you love what you are doing, you will always produce the best quality and output."
Maybe, I am just so worried about earning more money to provide for my family that I almost forgot to enjoy what I am doing as well.
This isn't an easy thing. But I will try my best to write with all my heart and soul again.
Let us always remember that love is the greatest thing of all. Truth be told, you are maybe the most powerful, talented and richest person in the world, but if you don't have love, you are just nothing.
________________________
To all my readers, commenters and upv0t3rs. Thank you for the love and for always supporting me. May the Lord shower you with His never ending blessings and favor. Shalom!
Disclaimer: Lead image not mine. Got it from unsplash.com.