Let's get acquainted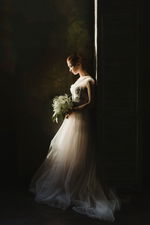 Since this is the first post in read cash, it is best to present yourself.When you first go somewhere, you must present your identity so that everyone can recognize you.So let's try to tell a little about me. Although I opened this ID a long time ago but it didn't work out that way so I thought I'd start anew.Here are a couple of people I may know.Someone here may have known me.I started working in a new way. I hope I can work like this in the future.
There are some article writers here, whose writings I always follow. And from there he saw the desire to write. @sj0820 @Bloghound @MD_Tibro @Princessbusayo @Theblackdoll @GarrethGrey07 @Bilqees @Fexonice1 @Ellen-he @Talecharm @Jane @Jeansapphire39 @FarmGirl @Codename_Chikakiku @Amazing-grace @SolarPhasing @Oikawa @Dreamboy @Jelena @Ling01 @kingofreview @King_Gozie
My name is in front of you all. And this name is very dear to me, maybe you will like it too. I'm a girl. I finished Graduation a few days ago and I'm not doing anything yet.But I'm not doing any job yet. Sometimes I work online. I like to do that.
I've loved writing since I was little.But I'm not a big writer.As a child, I used to participate in various competitions and submit various articles.And from there my inspiration in the world of writing.I really like to see inspirational writing.But sometimes I have a lot of fun highlighting unknown facts from different parts of the world.Since I became a member of this family, you may be able to see my writings.
*Love crypto# BCH
I have a different kind of tension about the CRYPTO currency. Although there is not much knowledge about this. But trying to find out. There is a different kind of feeling towards Bitcoin Cash. And that's where my inspiration for working here comes from.
*How was my student life?
If the question is asked to someone else, then maybe he will say that he has done very well, but I will not say very well. Because I was not a very good student. I was quite a student. But yes, the most fun in student life is when I miss sports and chatting with friends.
* about my family
My family has four members. I am my father, mother, and brother. I am very happy with my family. Dad is a school teacher. Mother housewife. My brother got a job. I can do everything for the happiness of my family and I always like to be happy with everyone.Because family is a place where all your work energy is transmitted.Many will find you by the side of success in life, but only your family will be by your side in times of distress.I am always ready to do anything for the family.
*I like traveling.
one of the things I like most about travel is travel.Because your desire in the world is from my childhood. So I like to see the natural beauties. The mind always wants to fly from country to country but in reality it doesn't happen anymore. But I want to travel from country to country if time allows.
*Love photography.
I am not very good at photography or have any special training but I like to take photos.I especially enjoy taking natural pictures.Photography is a thing where your memories last a lifetime.Hopefully I will be able to share the pictures I took in the next articles.
*Entertainment lover.
I like to watch movies online in my free time.I love watching romantic and fighting movies. I like to watch beautiful movies and series from different countries. I love cool nature songs.I love listening to these songs when I feel lonely or tense about something.
I like watching cricket football volleyball game. But most favorite cricket.I love to play with my family or with my friends. But I like to watch the game on TV, not in the gallery.
*Foodie person.
I like to eat good food.I really like meat, polao, fast food.On any occasion, the whole family loves to go out and eat.We also watch YouTube and sit at home, making all kinds of new foods.Of all the dishes, the chicken grill is my favorite.Sometimes it seems that I am alive to eat beautiful food hihiha.
Above all, I am a human being. My main purpose is to love people and be good to everyone.Because one day everyone will have to leave this world.Only his name will remain. So I try to do good things all the time, to stay in people's hearts.