5 Awesome Articles I Read Today On Read.Cash
Hi my dear friends. I want to share 5 articles I stumbled upon today and I enjoyed reading them. Let's dive straight into them.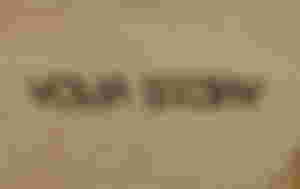 Restart and happy again by @remona
Meet Remona, she is a user of read.cash and Hive. In February, she moved into a new locality and found herself too busy to stay active on these platforms. She also experienced mental health issues, which left her feeling down and unable to produce anything productive. Rusty was also absent, and this contributed to Remona's lack of passion for writing.
Although it's understandable to take a break from online platforms when life gets busy or when we experience personal issues, Remona realized that her absence also had an impact on others. When we participate in online communities, we form connections with others and contribute to the overall dynamics of the platform. If we suddenly leave without any explanation or communication, it can leave others feeling abandoned or disconnected. Remona acknowledged this and felt a little ashamed of her absence.
She also believes it's important to find a balance that works for us and to be mindful of our actions and their impact on others. She plans to rebuild the connections she made and contribute positively to the platform. She even intends to sponsor more writers on the platform and offer support to those who may be struggling.
In conclusion, Remona's story highlights the importance of being a responsible member of any online community. While it's understandable to take a break when we need it, we should also be mindful of the impact our actions have on others. Let's follow Remona's lead and find a balance that works for us while also contributing positively to the online community.
Look Better. Feel better. by @Usagi
Usagi's self-care day involved a little pampering that left her feeling refreshed and confident. As she prepared for her upcoming graduation, she decided to try out a new makeup look, something that was a little outside of her comfort zone. Typically, she avoids wearing heavy makeup, but she was inspired to experiment with foundation, concealer, lipstick, eyebrow pencil, and cheek tints to achieve the desired look.
One area where she struggled was with eyeshadow application. Despite this, she was determined to create the perfect makeup look for her special day. With a little patience and perseverance, Usagi was able to achieve the results she was looking for, leaving her feeling satisfied and accomplished.
However, it wasn't just about looking good on the outside. She recently found herself feeling demotivated and unattractive. She realized that she needed to take the time to cheer herself up, and creating a beautiful makeup look was one way to do that. The boost of confidence she felt every time someone complimented her appearance was invaluable, and she encourages all women to do the same.
At the heart of it, Usagi believes that feeling beautiful and confident comes from within. She wants to inspire other women to be the best version of themselves, always striving for fulfillment and happiness. So, to all the ladies out there, cheer up and be the best version of yourself always. Find inspiration in beauty, and fulfill your life with style.
Yen has found herself thrust into the responsibilities of managing a funeral after her mother-in-law passed away three days ago. It's been a while since she has had to deal with such a situation, but she's taken on the challenge with grace and determination. At 30 years old, Yen has taken on a significant role in helping manage the finances of the funeral arrangements. Her mother-in-law had some excess money before she passed away, and Yen has been tasked with making sure it is used efficiently.
Yen and her family have been making daily trips to the wet market to buy food, and Yen has been keeping a close eye on the expenses, making sure everything is accounted for. One of the struggles Yen has been facing is balancing her responsibilities in preparing food and making sure her children are well looked after. With so much going on, Yen hasn't had as much time as she would like to keep an eye on her children, and that's been weighing on her.
She has also had to deal with other unexpected tasks, such as collecting money from a gambling game that her sister-in-law asked her to do. It's not something that Yen is familiar with, but she's committed to doing her best to make sure everything is taken care of.
Despite the difficulties, she remains committed to making sure everything goes smoothly. She and her siblings-in-law take turns staying beside the coffin, and last night, Yen was able to get some much-needed rest, which has given her the energy she needs to keep going.
As Yen reflects on the challenges she's faced over the last few days, she's reminded of the importance of family and being there for one another during difficult times. With the internment scheduled for Sunday at 8:30 PM, Yen will continue to be a source of strength and support for her family, helping to make sure everything is taken care of as they say goodbye to their beloved mother-in-law.
Is The Random Rewarder Finally Back? (Or Not) by @Sydney2
Read.cash has been seeing a resurgence of activity recently after the unexpected return of the Random Rewarder, which had announced its last tip some time ago. Users are unsure if the bot has truly returned or if it is merely giving farewell tips.
Initially, read.cash had a lot of users contributing to its success, but the funding eventually came to an end, causing many users to become demotivated. However, some still write on the platform for their own reasons, such as to express their emotions or practice their writing skills. The platform's leniency towards sharing personal stories and experiences is also a reason why some users continue to write, as they can share their thoughts anonymously without fear of judgment.
The return of the Random Rewarder has brought hope to the platform, with many users excited about the possibility of read.cash continuing to exist. However, it is unknown if the fund spent each day is still $1000, as it was before. The platform had one donor, and the amount spent each day was quite significant considering the number of users. Some users have speculated that the spending amount might not be the same and that the bot might not give rewards every day, but this remains unconfirmed.
Regardless, the unexpected return of the Random Rewarder has brought joy to many users, who look forward to seeing what updates the developers will release in the future. For some, read.cash is more than just a platform to write on; it has become a part of their lives and a way to connect with others. With the recent resurgence of activity on the platform, it is clear that there is still a lot of love for read.cash, and users are hopeful that it will continue to thrive.
Worst experience in online world by @Lesly90
Meet Lesly who has a story to tell us. Life has been busy for her, especially with the short days of winter, but now that summer has arrived, things are back to normal. Recently, Lesly had the opportunity to write an article and she wanted to talk about something that she lost due to her own mistake. A few months ago, she joined ReadCash, and while she wanted to also join Hive, she decided to focus on one platform to start her blogging career. But now, she feels like she can handle both platforms, so she tried to join Hive, but she had no one to guide her.
She tried to make an account through a random link shared by users on NoiseApp and ReadCash, but she was unsuccessful. Later, a friend gave her a referral link, but it turns out she had already made an account and couldn't make another one. Unfortunately, she didn't remember making an account and she forgot to save her private keys. When she tried to login, she couldn't remember her private keys or master keys. She asked for help, but no one knew the solution.
Despite her unsuccessful attempts, she still want to join Hive for blogging. It may be difficult, but not impossible. She says thanks to her friends who helped her along the way. Maybe she is a loser for not succeeding in her mission, but she is determined to keep trying.
I recommend these articles if you have not read them yet.
Thanks for your time.