Why You NEED To Be In SmartBCH NFTs TODAY!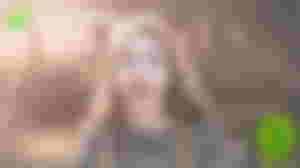 The best time to enter the smartBCH network is NOW.
Especially for the NFTs opportunities it presents. A decent base of collectors is active, evaluating and investing in NFT collections that presented in a professional approach.
OASIS marketplace is fully functional after the latest upgrade, it is now extremely fast and user-oriented. OASIS also upgraded its interface, making it more attractive and easy to handle our NFTs.
OpenSea may integrate smartBCH one day, but with the modern OASIS marketplace, smartBCH already has everything it needs.
OASIS is a precious development for smartBCH. It will drive smartBCH NFT adoption to new grounds. The upgraded OASIS increases smartBCH competitiveness and we should expect rising numbers of NFT collectors sooner or later.
I present a thorough overview of my smartBCH NFT experiences with this article. I don't express the view that all NFT will be an undeniable profitable investment. Some will certainly not meet demand immediately, while others probably never. The total outcome is positive though, at a rate I never expected.
Let's discover what you are missing out on by not being active in the SmartBCH NFT field.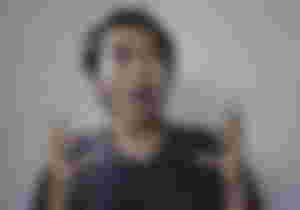 (source)
If you want a reason to be in smartBCH, it is this.
40BCH is my total profit just from the NFTs in smartBCH. Started just in September last year, about five months ago. Initial investment was about 1BCH in September, and total purchases and fees until now about 6BCH. 40BCH is the net profit.
And to tell you the truth, this is not too much profit either. Could have been far better if I risked some more with those NFT collections that deserved it.
This is only investments, no airdrops, no giveaways or sponsored content.
I am writing about the opportunities of smartBCH, without ever publishing sponsored content. I am not affiliated with any project, developer, or anyone in the crypto field in general.
Maybe some investments I previously discussed didn't do great so far, they still have time to mature. SmartBCH has just started and we will watch wonders happening.
This is an approximate number since I calculate the NFT valuation, but with a price that is the lowest it can get, one that can liquidate in a couple of days if not hours. And when selling NFTs the price I set is probably double the one I calculate when holding. So the profit can be double or even more if I decide to sell some rare NFTs.
The profit from the sold NFTs all this time is approximately 26BCH. This is a definite number. I hold some of this BCH on Metamask wallets and bridged some back to my main BCH wallet.
The remaining NFTs I hold are worth (at a very moderate estimation) another 20BCH.
In total that would make it 46BCH but 6BCH is the total invested, so the current total profit is 40BCH.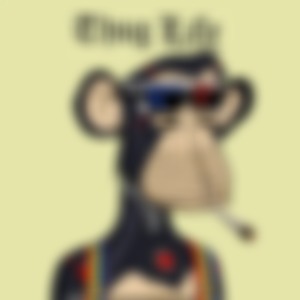 There is no plan to sell any BCH at this stage and the price is definitely too low to even consider. The current price of BCH is not even close to the lowest sell target. I plan to accumulate 100BCH in 2022 and keep using BCH anytime I can. SmartBCH is a perfect ecosystem that can multiply our investment. I'm constantly considering this option and investing the profits accordingly.
Other NFT traders made 100 times profit from their NFTs even if they still hold since there is a vast interest in rare items of various collections (Punks, Reapers, Apes, Thrones, etc.). They can liquidate their NFTs in days at 100x profit.
Not all collections were profitable, though.
I also bought using some BCH in collections that didn't do well, at least not yet. I still hope there will be better days even for those collections as with the new OASIS I'm expecting trading to intensify.
Of course, there is the factor of luck involved, but stats are undeniable.
In collections of 10,000NFTs, at least 5% of them (500 NFTs) will reach a price multiple times higher than the presale (mint-phase). Perhaps all NFTs will rally and sold at prices way higher than the mint sales depending on demand.
Poolside Puffers are also selling at a price 400% higher than the mint phase and tested it recently. It is another one I haven't fully calculated and seems there is interest by collectors.

(source)
Commons set the floor, and rare NFTs adjust higher. If the floor price is 0.08BCH as it stands for Apes, today, this is for the commons only. You've still have made 200% profit, but that's just for the most common NFTs with no rare features.

Although, the success stories on smartBCH are plenty, and you can find them all over read.cash.
Some NFT collections didn't attract investors, are still stuck at the mint phase, and produce small trading volumes in the marketplace.
So, right from the beginning, there is a risk. If a collection doesn't make it, then the price will dip and it will be a bad investment.
Demand can drive the price of NFTs hundreds of times higher than the mint phase, even for the most common of the NFTs.
We've seen this happening with LawPunks, with the most common Punks, today selling at 0.60BCH (60times higher than the mint phase).
Risk is reduced when we can calculate if there will be demand for a collection but also realize the potential dangers that can apply after the mint phase.
CashCats, for example, didn't follow the initial hype and the exact rarity of some of these NFTs was not quite clear. I absolutely like this collection and it is another example of the vast NFT fanbase in smartBCH, since it sold out the 5000NFT of the mint phase in a few minutes.
CashCats required $CATS tokens to participate in the mint phase, worth about 0.09BCH at the time. Today the floor price of these NFTs is about 0.1BCH, so, there is no loss to CashCats investors. The floor price is getting bought, but there is also confusion on the traits list and I hold some rares, but haven't managed to evaluate them properly, yet.
I just priced all my CashCats at the floor price, even though there are some rare ones between them. Maybe, once sorting is applied on OASIS this collection can become popular.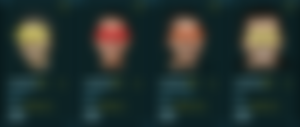 (source)
I didn't track my LawPunk trades. Although, this was the first smartBCH NFT collection that boosted my smartBCH wallets.
With LawPunks I used half a BCH in the mint phase, and the profit from trading was certainly more than 10BCH. I kept trading LawPunks, buying the floor price for many rarities and selling higher.
I sold one LawPunk for 4BCH at a price of BCH $650 so if we count the dollar value that was about $2500. I had to sell 1000 euro at that point to cover immediate expenses but this was the last BCH sold, I think it was in October. Since then it is only accumulation mode, and the result is fantastic, getting closer to the 100BCH target I've set for 2022, which I think is now achievable.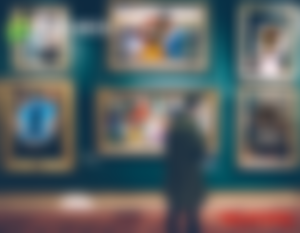 (Unsplash)
Reapers and Thrones, are both successfull collections.
I took part in Thrones mint, and still hold some, but only commons.
Thrones were quite profitable, as I managed to trade some rare ones and turned 1.5BCH profit.
I missed the Reapers mint phase, though, and regret not checking my alarm, since it never sounded to wake me up.
Bought a few common Reapers from the OASIS market for a price higher than mint and do not regret it either, although, it is not profitable yet, since I bought commons and the price didn't move to a higher floor.
I didn't risk more than what I thought was appropriate in any collection. There is also a calculated risk that any collection can fail, but we can gather some information on the potential demand before the mint phase begins.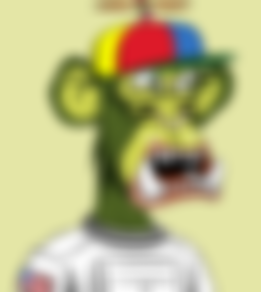 I participated in the mint with close to 2BCH.
I traded Apes on OASIS, bought and sold plenty, and currently I valuate the remaining Apes I hold at ~12BCH (lowest valuation with floor prices according to rarity) while the profit from those sold is currently 14BCH.

(source)
Keith Patrick was probably thinking the same, and I had no idea until a couple of weeks after this message on Noise, that Apes was being developed on smartBCH.
I instantly followed the telegram channel and found even more than just the Apes collection, since the main development will be another website related to online gambling, and perhaps Apes NFT will find a use case there.
In the meantime, it was a collection I was waiting for, and there was enough hype around it that would guarantee increased chances of success.
I didn't repeat the same mistake as with the Reapers mint and didn't miss the mint phase of the Gambling Apes Club collection, since I stayed awake waiting for the launch!
What happened with Apes was incredible.
In just 5 minutes all NFTs were sold!!!
I was thinking of buying more and was watching thousands of NFTs minted in just seconds.
Most of my profit was made from Apes and still evaluating my NFTs with the most moderate price.
Any NFT project with a professional approach will find great chances in smartBCH.

My second prediction (or wish) is about blockchain games on smartBCH.

(source)
Gaming on a blockchain usually contains monetization. Perhaps, a Splinterland clone could succeed but will require a different format. Splinterlands took years of low activity and users bringing articles about it attracted more. It became popular as the price of the cards was trading higher as the whole market experienced a boom since 2020. However, for new players, Splinterlands today is demanding.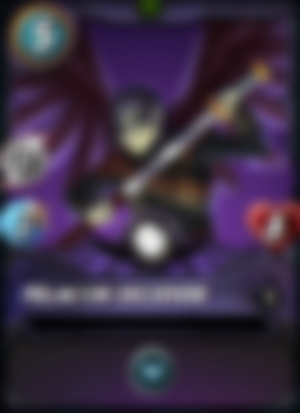 The risk of never recovering your investment is there, as with the example of Axie, when prices peaked in 2021, and as it always happens most that joined, invested at unreasonably overpriced assets.
I'm not entirely sure a Splinterlands clone will succeed in SmartBCH, unless it follows a different model. Perhaps one standard mint of 10k NFT-cards and the game itself, but without new decks and new investment demands.
Splinterlands seems it is milking its userbase with new purchase demands every once in a while. Most that enter, pay $10 to buy the standard deck and realize they wasted their $10 for a game they don't like either.
It would be different to have a standard collection without a new supply that messes with the model and calculations.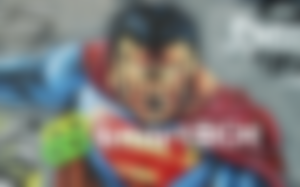 (source)
Most of the Ethereum NFTs I stil hold cost as much as the Ethereum fees required to sell them.
I was holding dozens since 2018, only to see my NFTs suddenly surging in value in 2021. I had completely forgotten I was holding NFTs and started looking into my Ethereum wallets and calculating the potential price I could sell.
Sold many at a profit I couldn't imagine, but I was also stuck with many worth about $150-$250 since selling them would demand fees that would be right about there (exchange withdrawals, blockchain fees, OpenSea contract interaction with each wallet). I would have to pay 90% of the profit to miners and exchanges, so I skipped that until perhaps prices reach a better level.
With smartBCH, nothing like that is required. The fees are insignificant, just a few cents for each transaction.
A loyal fanbase of smartBCH NFT collectors is boosting the best collections and supporting the marketplace.
The enthusiasm surrounding NFTs in smartBCH resembles the early days when I first encountered NFTs in 2017 and 2018 with the Ethereum blockchain.

Cover Photo: by Colton Sturgeon on Unsplash (modified)
---
Follow me on:
● ReadCash ● NoiseCash  ● Medium ● Hive ● Steemit   ●Vocal ● Minds ● Twitter ● LinkedIn ●Reddit ● email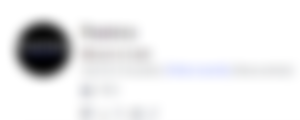 Don't forget to Subscribe and Like if you enjoyed this article!