ABCH: Bitcoin Cash European ETP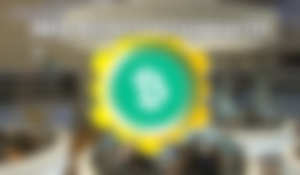 ABCH, a Bitcoin Cash ETP (Exchange Traded Product) is one of the top-performing assets for 2023, following the recent price action of Bitcoin Cash (BCH) in crypto exchanges.
The ABCH Bitcoin Cash ETP was launched by 21Shares (in 2021) and is active on the Deutsche Börse "Xetra" platform, which is dominating the DAX (Frankfurt Stock Exchange) with a market share of more than 70%.
21Shares had previously launched Bitcoin BTC ETPs and later expanded into additional cryptocurrencies (Bitcoin Cash, Ethereum, Cardano, Polkadot, and more) as institutional demand for cryptocurrencies increases.
More financial products like ABCH should be expected in 2024, as interest in cryptocurrencies starts increasing again as the dust from the 2022 turmoil (with several obscure custodians like FTX, Celsius, and BlockFi collapsing) is finally settling down.
---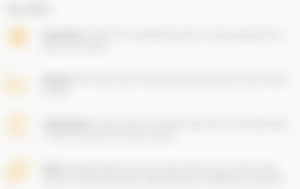 Institutional funds employ accepted methods of exposure in cryptocurrency, represented in the form of ETPs, ETFs, or other financial products like Grayscale's Trusts.
These custodian mechanisms accommodate the institutional interest in cryptocurrency with a cost that varies between 2% and 3% yearly.
Price Performance of ABCH (Bitcoin Cash ETP)
In 2023, ABCH overperformed the market significantly (up by 105% in the last 12 months):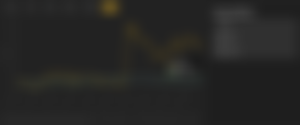 The 21Shares Bitcoin Cash ETP (ABCH SW — CH0475552201), is fully collateralised using Coinbase as independent regulated institutional grade custodian, debuted on the Swiss stock market in mid 2019 and has a performance of 116.3 per cent and 53.0 per cent with annual management fees of 1.49 per cent and 2.50 per cent respectively. (source)
The Bitcoin Cash ETP is available in the following German and Swiss exchanges under the following tickers:
(source)
The ETP is 100% collateralized with 21Shares using Coinbase as the exchange for custody of Bitcoin Cash assets in cold storage.
Bitcoin Cash, together with Bitcoin (BTC), Ethereum (ETH), and Litecoin (to a lesser extent), are constantly selected as the top four cryptocurrencies by institutions and businesses.
Here is some key information regarding the ABCH ETP: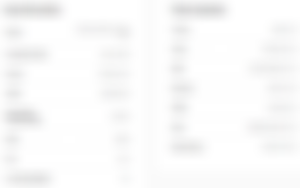 Why Bitcoin Cash?
Bitcoin Cash maintains all the scarcity properties of Bitcoin, including a fixed limit of 21 million BCH and a halving mechanism, which reduces selling pressure by miners and supports the price, even with a stable demand. Additionally, it is more accessible to everyone than investing in stocks, gold, or commodities.
With instant transactions and miner fees lower than $0.01, Bitcoin Cash is one of the most reliable, decentralized, and robust blockchain networks.
Institutional Adoption
Bitcoin Cash is already a Grayscale Trust for institutions and accredited investors and is also one of the four coins PayPal accepted since 2020.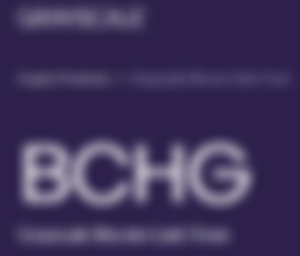 Other financial platforms that offer Bitcoin Cash-related investing products:
Payment processors supporting Bitcoin Cash:
Some of the top corporations and platforms that adopted Bitcoin Cash as a method of payment:
Developments, Services, and links: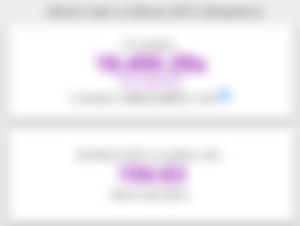 Besides the obvious competitive advantages in practicality, utility, scaling, and innovation, Bitcoin Cash is also attracting the attention of global financial institutions.
While it is still too early to tell if CashTokens (2023 BCH upgrade) will have a meaningful impact on the network effect, it may present a perfect solution to Ethereum's scalability issues and attract various developments from DeFi, NFTs and the broader smart contracts field.
It is crucial to distinguish which cryptocurrencies can scale and innovate without centralizing their procedures, especially as Bitcoin (BTC) fees continue to rise.
In 2023, the market reacted positively to significant developments and the increasing odds of adoption for cryptocurrencies, leading to the explosive growth of Bitcoin Cash.
Finance is always interested in funding new technologies with practical solutions and networks capable of achieving mass adoption.
Finance considers Bitcoin Cash one of the big four cryptocurrencies since it achieves scalability without sacrificing decentralization and presents a valuable service.

Cover on Wikipedia (CC BY-SA 3.0) modified
● YouTube ● Medium ● read.cash
● X ● Noise ● Memo ● Cashrain
Subscribe to my YouTube channel: @panteraCrypto
Part of this story was originally published at read.cash (2021) and rewritten.
Don't forget to Subscribe and Like if you enjoyed this article!