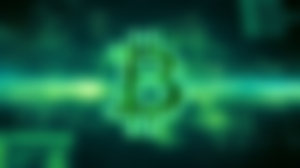 JPMorgan, a banking behemoth, used to be an opponent of cryptocurrencies for many years, especially with all the early comments of its CEO Jamie Dimon.
The banking establishment since last year made a U-turn and decided to be part of this. Banks can facilitate investing in cryptocurrencies through regulated instruments and there is an increased interest by retail and institutions for crypto exposure.
The regulated way in the US for accredited investors is through Grayscale. JPMorgan has approved trading of Grayscale Trust shares of the following products:
Bitcoin Trust (GBTC)

Bitcoin Cash Trust (BCHG)

Ethereum Trust (ETHE)

Ethereum Classic Trust (ETCG)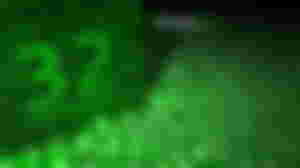 Image from: Source
Without a doubt, Bitcoin Cash is an emblematic brand name already, recognized and established in the investment world.
Previous surveys performed in the UK display how strongly recognizable the Bitcoin Cash brand name is. (Bitcoin Cash - Unmatched Brand Awareness). It is competing with Ethereum in brand acceptance while other cryptocurrencies are lagging a lot behind BCH.
The fact that JPMorgan adopted the Bitcoin Cash Trust as part of its $650 billion investment-management business, together with only just three more cryptocurrency investment vehicles from Grayscale, is giving the signal to correct market irregularities that have been suppressing Bitcoin Cash price for far too long.
JPMorgan analysts have been researching the industry for many years, and the decision to include Bitcoin Cash together with GBTC, Ethereum Trust, and Ethereum Classic, explains the potential these assets have above the competition in the crypto market.
With this move, the bank investment advisors will be able to execute buy or sell orders on request from their clients. However, these assets will not be in the promoted investments by wealth and asset managers, yet. They will be allowed to operate these trades only under the command of their clients without advice.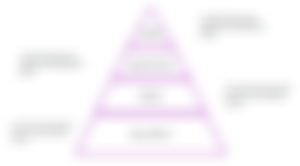 Equally important to mention that investment in Crypto through JPMorgan apps and trading desk will be offered to a significant part of the clients of the bank, not just the extremely wealthy as other banks had been planning.
Source: Affluential
The clients that will be allowed to invest in Cryptocurrencies should belong to the category of "mass affluent" which is a definition that can vary between banks and between different economies.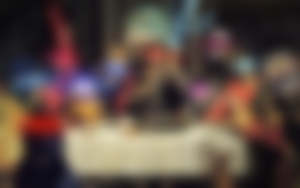 Image Source
Bitcoin (BTC) and Ethereum (ETH) are the top two cryptocurrencies in market cap terms. But the spot cryptocurrency market has often acted quite irrationally and Bitcoin Cash is for the time being suppressed and not enjoying a place in the top-10.
Possibly this irregularity will be fixed sooner or later, since Bitcoin Cash is enjoying a quite important increase in user-base, and the network effect should correspond to an increased valuation.
Bitcoin Cash belongs to the top-5 and possibly should be placed just below Ethereum in the indexes.
Bitcoin Cash has proven a lot this year, and it was a mystery why it didn't proceed with a parabolic price increase as other cryptocurrencies did. There are suspicions of trading mechanisms inside exchanges providing a competing edge to BTC with the use of stablecoins.
Also the sustained censoring of Bitcoin Cash news and related posts, and reduced publicity by cryptocurrency news outlets and social media like Twitter is an important factor that assisted in BCH price suppression throughout the 2020-2021 bull run.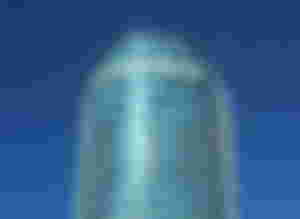 Source: Wikipedia Commons
The news of JPMorgan adopting Bitcoin Cash (through Grayscale's Trust) together with just three more cryptocurrencies, is the message that the Crypto community should receive.
Bitcoin Cash is suppressed at the low valuation it has today, while it has been increasing in all on-chain indicators. The userbase is increasing massively and competing with BTC and Ethereum. Development is constant and on track to mass adoption, while also following new trends and moving in the direction of DeFi and smart contracts.
Meanwhile, Bitcoin Cash is energy efficient saving 97.5% energy per transaction instead of using BTC.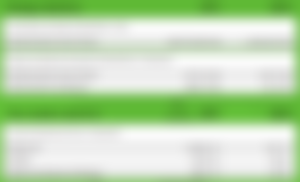 Source: MonsterBitar
Musk and Dorsey already know that Bitcoin Cash is a success. However, they are also businessmen and not going to play with openness and honesty. Musk and Dorsey keep promoting the failed experiment of small blocks since this could help their plans for second-layer custodial wallet solutions.
Once they agree and see profits in a joined venture, they will proceed, and then BTC will be offered just with Liquid and perhaps LN too, being the viable solutions for scaling.
However, banks have seen the potential in Bitcoin Cash, which Jack and Elon missed and tried to hide.
Just four Grayscale Cryptocurrency Trusts are adopted by JPMorgan (BTC, BCH, ETH, ETC)

Last year Paypal accepted just four cryptocurrencies for its Crypto trading options (BTC, BCH, ETH, LTC)
Both contain Bitcoin Cash. A very important realization when it comes to financial organizations selecting which cryptocurrencies to adopt. Bitcoin Cash is a top choice.
There is a particular reason for the decision of these financial organizations and it has to do with the dynamics of Bitcoin Cash for future mass adoption in the commerce and financial field.

BACKPAGE
---
Images:
Lead Image from: WallPaperTip
---
Resources:
---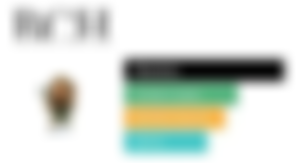 Active on:
● Read.Cash ● Noise.Cash  ●Memo.Cash ●Medium ●Hive ● Steemit   ●Vocal ● Minds
---
Shout-out to my Top Sponsors:
● @CryptoMax  ● @TruSuccessXpert  ●@btcfork ●@PVMihalache