When Budgeting Becomes a Challenge
I started my day early in the morning. Sunday is supposed to be my husband's day off, but because his presence is needed during the turnover of the building that he has been working on, he is obliged to be at the site. Our plan to go to the beach is canceled because of that.
I made his usual breakfast and packed his lunch, but he said he'd be home by lunchtime, so there was no need for me to pack him a lunch.
When he headed to work, I started doing my morning chores. Today is Sunday, market day here in Roxas City, and as expected, the market will be crowded with people who wish to buy fresh goods from the local farms nearby. So it is better to be there early to avoid traffic and the crowd. 
I went after an hour with two thousand pesos in my wallet. I have to budget that amount and should not exceed it because bills are lining up and need to be paid tomorrow. 
I first went to "Pacifica", a farm supply store where I usually buy the dog food for my fur babies. Their prices are much lower compared to other farm supplies. I bought 2 kilograms of Pedigree Mini, which cost two hundred eighty pesos (140 per kg). 
And then I proceed to the seafood section. I am planning to cook "Ginataang Tulingan" for today's meal. And I got lucky because there were so many Tulingan sold today at a cheap price. For 220 pesos, I was able to purchase 1.25 kilograms of fish. I bought the remaining ingredients before heading to INJAP supermarket for my basic needs. 
INJAP Supermarket is well-known here because they offer lower prices compared to the other supermarkets like Puregold. Today is the last day of a three-day sale that began on July 1, 2022. I was hoping that I could get more than I expected for my budget of one thousand pesos. But due to the inflation rate, prices are through the roof these days. So you know what happened next, hehe.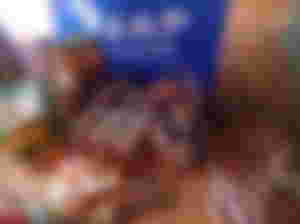 Soaps, shampoos and other toiletries are not included in the photo
However, I still get to enjoy the shopping spree, Char, because of the buy one, take one promo. They also have this promo which includes 6 pieces of Argentina Meatloaf for the price of 95 pesos. I really saved a lot by buying it because if I bought it in the store, it would cost 25 pesos each. So just calculate how much I had to save.
With a budget of one thousand pesos for groceries, I was able to buy our basic needs, from toiletries to kitchen needs, and some canned goods and snacks. 
With the ongoing price hike, budgeting has become very challenging for us. Personally, five thousand pesos is not enough for a week's budget. Plus the medicine, etc. 
I went home with 200 pesos left in my wallet. I immediately prepared our lunch because my husband texted me that he'd be home within an hour.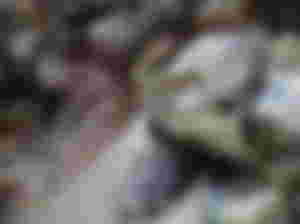 And we had a great meal afterwards.
--
How about you guys? How much is your budget for a week? And has budgeting become a challenge for you too? 
---
Date Published: July 3, 2022
All photos are mine unless stated otherwise.