What's keeping me busy?
Hello everyone, miss me? Char! I've been so not in the mood to keep updated both in read.cash and noise.cash. I have my reasons; one of them was the incident with my stepfather. He suffered from a stroke the day after my appointment in Iloilo. I was so surprised when I received the news from my sister because my stepfather is fit. He exercises daily and watches the food that he eats. So we were all surprised, even my mother.
According to her, they were having coffee on that day, it was early morning. And then she went to the comfort room and when she went out, she saw her husband lying on the ground. She rushed to him and asked what happened but her husband was unresponsive and could not move his body. He was still conscious at that time and according to my mother, her husband could not recognize her. She asked for help from her neighbor and someone called an ambulance and was rushed to the nearest hospital.
And that was when my stress started. I was not stressing that my stepfather suffered from a stroke(sama ko ba?) It's not that I don't care at all but I know that he can survive because he is strong and fit. What stresses me is my mom because she has high blood pressure and is taking maintenance for it. She kept on crying and crying and worries too much. It was given because her husband is sick but the fact that she has high blood stresses me out. So I keep reminding her to just calm down because it would be a bigger problem if she too will suffer a stroke. My sisters and I are not beside her so no one would look after them if that happens.
So I keep calling her to make her feel that she is not alone. I may be not by her side but my presence is tru calls that I made.
The hospital where my stepfather was admitted is a public hospital but according to mom, the facilities are the same as the private hospitals. She cannot look after her husband inside because she is already a senior citizen and it is not allowed. My stepdad's relatives are all in Leyte. So we've been looking for someone to take care of our stepfather inside the hospital but no one is available. We have found someone but she demanded us to pay 700 pesos per day. Grabe managa di ba?
So my mom said that it is okay if no one is looking after her husband inside because the nurses and doctors are monitoring his condition round the clock and updating her via a phone call every time. She just goes there for his needs like medicines, food, and clothing.
As of this moment, his condition is stable. He regained his consciousness after being unconscious for 3 days. But he could not move the left side part of his body, from head to toe, and could not speak properly. But according to the doctor, he has a bigger chance of recovering because he is still young. He is 10 years younger than my mom. But of course, it also depends on his will to recover.
My sisters and I are doing our best to help our mom regarding the expenses. And their employer is also helping with their expenses. And mom told me this morning that one of her friends will assist her to ask for financial assistance from their local government.
You really can't tell if someone is healthy or not by their physical look. As I said, my stepfather is physically fit. Like muscles and all but he suffered from a stroke. This incident made me realize how annual check-up is important.
Speaking of check-ups, I have a scheduled check-up tomorrow at 5 in the afternoon. I thought it would be the same time as my previous check-ups. I guess my doctor is so busy and isiningit lang nya ako sa schedule nya.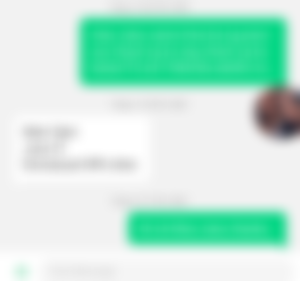 And that's it guys, this is the reason for my inactivity these past few days but I will try to keep up, to read all your articles, and going back to my goal which is an article a day.
---
Date Published: June 20, 2022