We started as a single drop that soon became a river. In this river hope was born. From this hope rose a raging flood. A tidal wave of change.
Together, WE will achieve our goal. We will promote Bitcoin Cash (BCH) and it's vision, and we will show respect to the community!
Surround yourself with the right people and surely you became one of them.
We will serve as your inspiration, motivation, and support towards achieving that goal. We will be there to lift each other up.
---
When I wrote about my journey towards 1 Bitcoin Cash, I had no clue how this will escalate. Two days later, from a bit of joking I had with @Eybyoung , Club1BCH was born. She create this logo which was quickly adopted, and from here, Club1BCH went off like wildfire! I started using "We💚BCH" and #Club1BCH as a way to promote our mind set and more joined the tidal wave!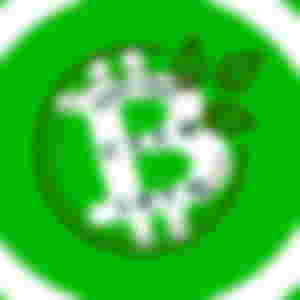 I wrote Club1BCH - The genesis and talked about what the concept of Club1BCH means for me and how I am pledging to help others achieve the same goal, or help others have a better live with the help of Bitcoin Cash! The whole idea behind this imaginary club for people all over the world is to promote Bitcoin Cash, and to support and inspire each other. Together, WE will achieve our goal. We will promote Bitcoin Cash (BCH) and it's vision, while respecting the whole community. Absolutely amazed that @MarcDeMesel noticed our efforts to make BCH shine!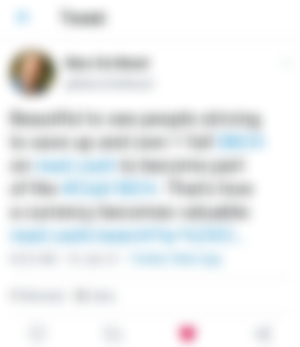 The Team: A circle of support
This idea is for everyone, this movement is for all. Having our name on a list doesn't make us special, is making us more committed to the project. It makes us more reachable for questions and support. I and @Eybyoung chose them to help us on this journey and bring outside of the box thinking, experience and positivity!
Council: @tired_momma  @H3ruvim78  @Crypto_Politics @CryptoSorted  @Jane @Eirolfeam2  @Youngdim  @Ryryry143 @MoreGainStrategies
Core Members: @CryptoWordsmith   @Mynima   @Laurenceuuuu  @Ruffa @BCH.Serg @TheSnarfy @Macronald
Members: @bmjc98 @Yen @Jeaneth @jekai_88 @bm8ter @Crackers @Snezana28 @RowanSkie @Crackers @Anabiya
All the people from the Council will put time and effort to help out and support! I would like to see from the other members (and from everyone else) some monthly updates from their journey towards BCH. I know that sometimes HODL is not an option, and BCH can be a solution, and to be honest ... this is what makes some stories great. In times of turmoil, Bitcoin Cash was the solution and I want to read this kind of stories. If you aim to own 1 BCH, if you collecting BCH, if BCH helped you out when you had problems, than you are one of us, you are the soul of Club1BCH.
Meanwhile, my t-shirt just arrived and I will proudly wear the #Club1BCH logo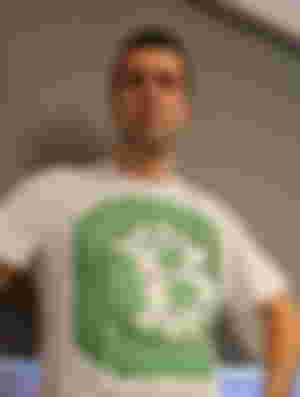 Soul tablets from your articles
We all 💚 BCH and I explained the concept of #Club1BCH as good as I could but some of the articles I seen this week managed to explain something that was in my mind better than I could ever do! (Yes, I seen all the articles and I enjoyed all). I feel like it was an open window in my mind and soul and you guys just had a good reading!
You will never be walking alone on your journey towards 1 BCH because with this club, there will be a lot of people whom you'll be walking with. We're all in this together. We will serve as your inspiration, motivation, and support towards achieving that goal. We will be there to lift each other up.
Bitcoin Cash will be the hope of the world.
Well, simply, this club aims to reach the 1BCH holding goal and we can do this by helping, inspiring, and supporting each other which will make it easy for us to reach it. It's like working together as a team, as a family
Start getting some moral support as you grind out your crypto and financial goals.
Shout it out to the world, start holding your Bitcoin Cash, and together, we will achieve the best future we've always wanted with Bitcoin Cash
If you're a newbie like me, being in a club surrounded by crypto enthusiasts is a great opportunity for you to learn a lot for free.
I seen such a good use of Bitcoin Cash, and I must praise and be grateful to @RogerVer for creating this amazing tool that helps so many lives (better and quicker than Bitcoin). Some of your stories are touching and all are so inspirational.
Every week, I needed to cash out my hard-earned BCH to our fiat money in the Philippines for the expenses in our daily lives, and also for my personal uses. 
 I was able to invest in equipment for my hobby because of my earnings.
But in November, something unexpected happened. There was a storm here called typhoon Ulysses. Everything I have accumulated here (2.5BCH) was given! I was very happy then because I helped others.
 I collected a certain amount of BCH and had to spend for my son's tuition.
Everyone has their best time of their life. The most important and very memorable that when you look back to that time you will feel happy, excited and nostalgic. Discovering read.cash is the best thing that ever happened to me
After earning my first Bitcoin Cash, it gave me so much hope that better days are coming, and that a bright future for me and my family is waiting. I might only have 1 BCH today, but I believe and I have faith and trust that this coin will be able to make an explosion in the future.
I dream that I will be able to help others by supporting a charity or foundation that takes good care of children who are abandoned by their parents.
Update on the meme competition
We have a winner, the council voted for the top 6th possitions and you guys, the community will vote for the rest of the prizes. A follow-up article will be published soon! Meanwhile, this meme from @MoreGainStrategies got global!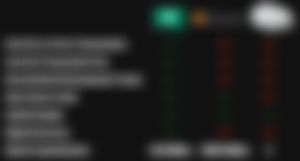 Links and referrals:
Join the CakeDeFi revolution and get $30 worth of DeFiChain (DFI)
Coinbase Earn: BAND, COMP, Orchid &   EOS
Amazon author page: PV Mihalache
Quality Faucets: Free-Litecoin.com (LITECOIN)
Tier 4 referral system: Horizen (ZEN) & ZCash from PipeFlare & GlobalHive
FreeCryptos Gang: DASH, TRX, ETH, ADA, BNB, LINK, NEO, BTC & LTC
Coinpot Gang: DASH, BCH, DOGE, LTC, BTC, BTC2, BTC3 & BTC4
I earn crypto for reading and writing on Publish0x and ReadCash, watching videos on Lbry.tv and surfing online on Brave Browser and Presearch. I use Swapzone for the lowest fee swaps