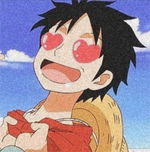 Hello readers, how are you all doing? Are you staying hydrated and having a great day?
Bitcoin seems to be having a great week because it has finally reached an all-time high, even surpassing the previous 65k bar it had set in May this year.
This feature is the scariest one of Bitcoin and crypto in general; the volatility of crypto is sometimes impossible; Bitcoin was previously down in the dumps now we see it break the record it set before.
With the way things are now, Bitcoin may reach 100k by the end of August next year. That will cause an explosion in the crypto society, but let us see, I guess.
I usually start my articles with some crypto talk, and I just noticed that now; I hope you like it.
Today, I am writing on "Health and why we should maintain it" I hope you understand and get something out of it because after all is said and done, "Health is Wealth."
"Health refers to the state of complete or absolute emotional and physical well-being."
Health is the resource that supports individuals' function in society, and without it, there will be no society in the first place. But the funny part here is this.
Health may be an essential factor that helps us function, but we neglect or fail to look after ourselves most of the time, and I am sure almost all of us are guilty of doing this. If you are guilty of this, please keep reading this because it is especially for you.
There are two significant types of health: Physical and Mental health. There are others such as Spiritual, Financial, and Emotional health, and I may focus on them.
Individuals with better financial health tend to worry less about their finances and have the means to buy almost everything they want.
Individuals with better spiritual health have more sense of calm and purpose that power their mental health/
Physical and Mental health are the two most essential factors in an individual's life, and when you fail to balance or maintain them, you will face many problems both in mind and body.
Physical health helps individuals have more bodily functions and processes working at their peak; that is why most athletes focus more on exercise.
Regular exercise, balanced nutrition, and adequate rest all contribute to good health; that is why it is recommended to maintain balance when necessary.
Good physical well-being requires you to pursue a healthy lifestyle that will likely decrease your chances of falling ill.
Maintaining your health would help you to develop and protect the endurance of your breathing, heart function, flexibility, muscular strength, and body composition.
When you maintain your health, you reduce the risk of injuries and health issues.
Before, I wrote that balancing physical and mental health can help you, and this is because good physical health also boosts your mental health, which improves your general quality of life.
Mental health deals with the emotional, psychological, and social well-being of an individual. 
Just like physical health, mental health is just as important to us.
We must approach health as a whole instead of treating it as a series of different factors. All forms of health are linked no matter how you look at it, and I believe we should all work to balance our overall well-being and health.
Good health comes from one factor, but some factors come up when discussing good health. They can are:
Environmental Factors

Genetics
When we talk about environmental factors, I mean:
Where a person resides

Level of education

Income or Finance

Career and Employment status

Surroundings and Environment
Your environment can determine the state of your health. That is why it is recommended that we always keep our surroundings clean and habitable at all times; this will lessen the possibilities of diseases you could catch.
Genes ultimately determine who they are, so they are crucial in health; different people have different genes, and we all agree with this.
When you have an unusual gene pattern, it may cause a less-than-optimum level of health. Genes are inherited from parents, which may increase health problems because these problems are passed down from parent to offspring.
For me, the best way to maintain your health is to preserve it with a healthful lifestyle rather than waiting for sickness to address your health problems.
Never neglect your health because health will be crucial if you ever want to achieve success if you look at things in the long term. So why not maintain it so you can live a happy and fulfilled life.
It may be impossible to avoid all diseases, but you should do as much as possible to develop good immunity and prepare your mind and body to fight any disease that will danger your health and future.