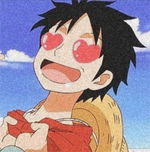 Hello Everyone!! How has your day been so far? I hope you are staying hydrated 😊 .
2021 is almost over, and some of us have already celebrated our birthday.
Some of us are yet to celebrate our birthday. One thing we will always share is "Growth". You may be 30, 20, or even 16, but we all started from somewhere.
We may not know where we came from, but I am glad to have entered this world. No matter how corrupted or rotten it is, this is my home.
In life, we all pass through certain stages. In these stages, we go through different situations and changes that make us adults. The stages include:
Infancy/Toddler

Pre-Teen/ Teenager

Adulthood
These stages make us human, and I believe everyone has to go through them to achieve "Growth". There is no skipping.
In life, we go from being dependent to being independent. We all want to grow up, but we wish to be children once more when we reach adulthood.
The responsibilities of adulthood are sometimes harsh, and not everyone is ready to deal with them.
Let's look over the different stages that come with "Growth."
INFANCY/TODDLER (0-3/3-9)
Infancy is the very first stage, we are new to the world, and everything seems strange. Anytime I look in my little cousin's eyes, I can see the innocence, and he sees a whole different world from me. Even when I make a scary face to spook him, he takes it as a joke and laughs. 
The innocence in his smile makes me so happy, but I am sad that it will soon fade due to the society he would be living.
Babies can barely do anything by themselves, and when they seem to find things difficult, they start crying, maybe as a way to call for help. I always feel pity when I see a baby crying because they are always filled with joy.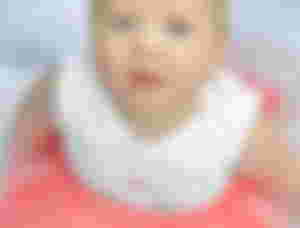 I will say this though "Babies can be a pain sometimes". They always pick the worst time to start crying. Imagine being woken up by midnight with the sound of heavy crying and shouting. Sometimes, I will try to ignore and pray he goes back to sleep, but it would be cruel if I just left another human to cry themselves to sleep. I am always happy when I pat his back, and he goes back to sleep like an angel, lol.
In the eyes of a baby, you can see a bright sparkle, and sometimes I wonder what it is. 
I think the innocence and potential they were born with make their eyes sparkle, but that sparkle seems to fade away when they start school. I have raised three of my cousins, and it always seemed to be the same. 
The moment they start school, their eyes lose the sparkle, and they become so sad. I wonder why.
From Infancy to Toddler, Babies may be a hassle but trust me; toddlers can be worse, primarily because of how rough and careless they can be. 
Sometimes I can't keep my mind at ease because I know what they are capable of doing. Toddlers love to experiment, and they always think they are Invincible.
I can remember once my cousin tried jumping from the balcony to the ground because he just finished watching Superman!! I quickly rushed and held him down.
I thought I was the one going to die because my heart was beating hard. When I looked at my cousin's face, I was amazed because that he was laughing. Can you imagine someone that was about to die and almost caused me a heart attack was laughing?
 I smiled at him and locked him in the room as punishment, lol! That's what he gets for giving me a heart attack at the age of 13.
Toddlers may be a hassle, but they can also make you happy. The babies you once raised are now growing and learning new things. 
I was excited when my niece started walking. I was coming back from school, and I think she planned to surprise me because the moment I came in, she crawled to the door, held it, and stood there for 2 minutes smiling with only her three sets of teeth. 
I rushed to her and carried her; she had been training, and it finally paid off. I was so happy for her. These little moments are what make "Growth" so beautiful; no matter what happens, I will always love the "INFANT/TODDLER STAGE". It offers so many memories captured on camera. "First words," "First Steps," "First Everything".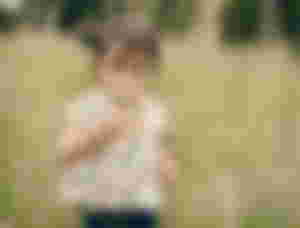 Only in this stage can you truly witness the "First" of another human being. This stage can also determine who that person may become or who they are. I can remember doing a Japanese tradition with my cousins. I put three items in their front, ARTBOOK, MONEY, TELESCOPE. These items are meant to represent what they would love in the future. 
Art Book: This represents Love for Drawing or Literature.
Money: This represents Love for Finance.
Telescope: This represents Science.
I put these three items in their front and left them to choose what they would like. My cousins consist of two boys and one girl.
They stood there looking at the Telescope, and I knew the shape would entrance them, so I waited for them to decide.
Finally, they made their choice.
The girl chose the Telescope!!
The 1st boy chose the Artbook.
The 2nd boy chose Money, Lol!!
You should see the way he was holding the money like it was his life.
I did this test out of fun, they may change their choices in the future, but the Girl and 1st Boy seem to love what they chose. She loves Science, and he loves drawing; maybe that experiment is actual.
PRE-TEEN/TEENAGER (10 -12/13-19)
Infancy may be problematic, but you enter a whole different world of trouble when you meet pre-teens and teenagers. I am a teenager, so I know the problems we face, and I also agree that it is not easy being a teenager. Still, we shouldn't let the crisis cause us to change negatively.
During these times, the sense of "Independence" becomes so strong, and they seem to want to grab it no matter what it takes. Teenagers always seem to know everything even when they don't, disrespecting elders and making it seem like the world is against them.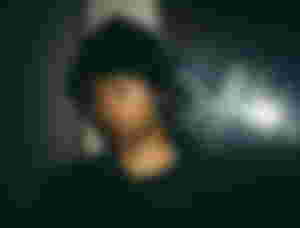 Most teenagers fall into depression because of the crisis that comes with "Growth" and changes. Girls seek comfort from boys, fashion, cosmetics, friends, and drugs, while boys seek comfort from porn, drugs, alcohol girls.       
Teenage years are a very critical point in their lives, and I believe they shouldn't be left alone during these times. 
They don't have enough mental capabilities to make their own decisions.  
No matter how stubborn they are and how much they say they are adults, they still cry deep down. Parents should always look after their teenagers. They aren't adults yet; they want to explore adulthood, but we should always guide them, so they don't take the wrong path and regret it.
I am always sad to see the death of a teenager due to partying, drugs, drunk driving, or suicide. I think suicide is the worst because that person must have been in so much pain, but the parents didn't seem to notice it, which led to that person's death. 
I am so angry when I see parents leave their children at home all day with no one to guide them. I know it is not their fault, and they also have work. Still, we should always put our children first because they are our most significant investment and decide the parents' future.
When dealing with teenagers, don't forget to use words, not force, because when you try to force them, they only do the reverse, which would end badly. I also found out that reverse psychology works. Try it.
ADULTHOOD (20 - death)
Adulthood is the final stage of "Growth", you have successfully passed the two stages, and now you are finally an adult.
You have longed for this your whole life. You are finally independent, you can do whatever you want, and no one will punish you!
That is what you thought, but that is not the truth. Being an adult is the hardest thing ever because that is when your demo account becomes live. You have been living a dependent life, living with your parents, no worries, no rent to pay, you are being fed every day, and you don't have to work. 
The moment you reach adulthood is when you realize why school trained us to wake up early. If you notice in life, we are in a vast cycle. We were taught to wake up early so we aren't late for school, but later in life, we wake up early to keep our jobs, lol!
In this stage, whatever you did when you were young starts to affect you negatively or positively; let's look at some examples.
If you were a drug user, you would become an addict.
If you took alcohol, you have become an alcoholic.
If you become a forex or crypto trader, chances are your portfolio is in a great place.
Qhat would have happened if you bought bitcoin in 2012. you would have bought a million, and now you would be swimming in money, lol!
The same thing goes for adulthood: when you make good plans for your future in your teenage years, you reap the benefits of becoming an adult. 
I hate it when people say, "LIFE BEGINS AT 30" that is not true.
I believe that what you do during your Teenage years truly determines the future. When you don't make plans and leave everything to the future, you will only ever be Average!
"The main difference between a rich man and a poor man is what they do with their time." 
Do you waste your time doing things that will not benefit you, or do you invest in things that will give you great returns? It is up to you!
Out of all three stages, adulthood seems to be the hardest because that is where all your actions up till that point meet, responsibilities seem to pile, and you start getting old. 
I am not an adult yet, but knowing all this, I will start making plans that will make me better in the future.
Being an adult may be a pain, but like all things, it has its benefits. You can finally do things you couldn't do as a kid, and you get this sense of freedom and joy. It is not all that bad; it just depends on how you see it.
CONCLUSION
Gosh, I am sorry if this was a long read, the month is ending, and I just wanted to write this before leaving it to rot in my draft! I hope you enjoy this article and read it even though it is long. It may be helpful. It depends on how you see it.
Just remember what I said, "The difference between a rich man and a poor man is what they do with their time." Your "Growth" depends on you from now on. Good luck!!
Leave a comment, subscribe, and I will meet you in the next one. Thank you for reading!!!!!