Weekend Things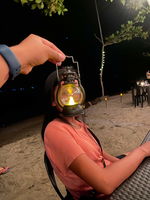 October 30| Sunday
It's the second day of the long weekend and I thought I would just spend it indoors. Thank God, Mr Sun showed up today.
My weekend is rather productive. On Friday, classes and work were suspended. STS Paeng caused inconvenience. Probably it's the worst since the flood level almost reached the bridge making the little community beside the bridge drenched in flood water like it's a pool. Three houses were also washed out in the area close to our house. Gladly, those houses were abandoned by their owners many months ago.
I wasn't home when our barangay was drenched in floodwater. I was only updated by the posts of my friends. However, it got worst on Friday and seeing those updates only triggered my anxiety so I stopped scrolling through my Facebook feed until today. Ten families are displaced while some evacuees came back to their respective houses to clean the mess that the flood left. Even with the inconvenience, we are still thankful for the lives that are spared and for the provision.
Some parts of Mindanao had it worst. They are drenched in water at the same time there are cases of landslides. Some photos showed different heartbreaking scenarios such as infants being placed in storage boxes to keep them safe as rescuers ushered the evacuees to safer places. Carabaos, cows, and other animals were also affected by the flood. Maybe their owners fail to keep them in safe places or worse there aren't safe places anymore at that time.
Some rice fields were also not spared. Farmers surely lose a significant amount of possible income and profit. But we can't do anything about it. We can only wish for better disaster risk management from the government. Until then, we have to romanticize resiliency as it's the only way to keep us sane for now. We have to settle on our ways of mitigation and prevention. We have been experiencing challenges brought about by the different typhoon categories. Based on our experiences, we should be pros by now in handling the disaster. But still, we seemed to be always on the defeated side. Livelihood and lives. We kept on losing them at the height of disasters. We need better strategies and we have to plan to outsmart the disasters and manage and mitigate the destruction.
All is well at the moment. Even with the upcoming LPA, the community is somehow tired of knowing that there will be a chance that a whole new level of struggle is waiting to be experienced. But with hope and prayer, everyone is positive to focus on the light. Facing the challenges one at a time and gazing at life's brighter side.