My say.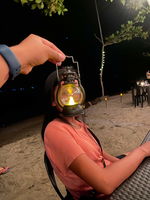 March 16, 2022
Happy Hump day friends! How are you all today? It rained later in the afternoon today making me feel cozier. The streets are damp as expected and people are running and walking very fast to get into their day's agenda.
Meanwhile, a friend chatted me and ask if I could answer the modules of her cousin. Unexpectedly, the cousin that was referring to was also my cousin. We are just not close. The modules are due this friday and there are plenty of them. This kid goes to a private high school and most of them gets a "with honors" award after the school year. This just means that whether you send your kid to a private or public school, learning will still depend on the kid. The school environment will just be factors affecting the child's learning.
Answering Modules. What is your take on this? I don't like that idea. Now, that we are on the age of blended learning where teachers cannot observe closely their students' actions and capabilities, most of the well- off parents resort to paying somebody who can answer their kids modules just for their kids to have something to submit and for them to be graded. On the parent's part, they are absolutely the losing party. Imagine paying extra yet their kids learn nothing. They get the grades that they didn't deserve in the first place. Whereas, if they allow their chid to learn on their own providing them with all the needs, they wouldn't have to pay someone yet their kids still learn. Let us assume the kids need tutors, parents must make sure that tutors are there to facilitate and eradicate confusion only, they must not cross the boundary of answering the modules by themselves.
This is why I don't entertain my brother when he wants me to answer his module. Apart from me being lazy to answer his modules, I also don't want him to feel a sense of dependency on me. I would want him to be independent and be responsible for his own learning. Well, this is just me. I don't know about other people's opinion.
Another realization that I had today is that learning depends on the person himself. A student is in-charge with his learning. A student can be provided with all the gadgets and supplies that he needs and still not learn anything. Another student lacks resources but finds ways in order fo her to survive will most likely succeed in learning.
The student is responsible for his own learning. The genes, the food and vitamins intake, the prestigious university and the excellent instruction will just be on the side and will only acts as factors contributing to the student's learning.
*Lead Image is from Unsplash.com
Thanks for reading. Until the next read.