Know your Ikigai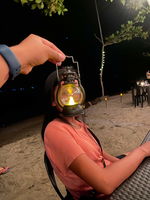 March 9, 2022
As much as we try to multi-task and keep ourselves busy doing and accomplishing the tasks that we have to do, there is a tiny desire in our heart to rest and retire early. Japanese people on the other hand, find it impossible to stop doing things that they used to do. Their body and minds are already accustomed to the things that they have been working that retiring is not part of their vocabulary. One might conclude that Japanese are really hard-working and goal-oriented people. But do you know the secret behind their passion towards their work? It is that they have found and learned their Ikigai.
What is Ikigai?
It is a japanese word which means your 'reason for being'. Iki means 'life' and gai describes value or worth. Therefore, Ikigai is your life purpose. It is something that brings so much joy in your heart. Something that inspires you to get out of the bed early every morning.
Japanese ranked second for life expectancy. While many of us assume that it is because of their diet, they strongly believe that Ikigai has a lot to do with the longevity and meaningfulness of their lives. They believe that finding your ikigai is the key to happiness. Thus, working on the things that you enjoy and love doing is their life goal. This is the reason why many of them don't retire. They remain actively working even during their supposed-to-be retirement age.
Knowing your ikigai will help you find a work-life balance. It will allow you to design your own work lifestyle and enjoy what you are doing. By doing this, there will be less to zero percent chance of being stressed, pressured or burned out while being in the workplace. Work won't feel like work anymore because you are doing what you love and you are enjoying your work.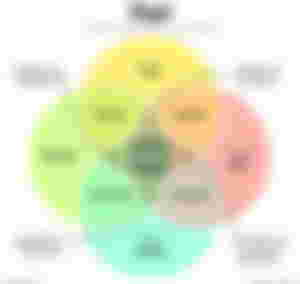 Here's how to know, find out and learn about your Ikigai. You need to ask yourself the questions:
What you love? (Your Passion and Mission)
What are the things that you love doing? Do you love what you are doing now? Are you absorbed in your hobby or work? Are you excited to go to work than to go home from work?
What are you good at? (Your Passion and Profession)
Are you doing the things that you love doing? Are you honing your skills and hobbies? Are you one of the best at the things that you do? Do people asks about your opinion regarding matters that are related on your job?
What you can be paid for? (Profession and Vocation)
Are you going to establish a good living with the work that you have now? Is there a healthy competition in your workplace?
What the world needs? (Mission and Vocation)
Picture the next ten years. Will your job remain relevant to the world? Are you contributing to the needs of the world? Are the things that you do relevant to the society?
There is a relationship between the four values. They need to be interconnected so you will find out your reason for being. Ikigai is a personal concept and it varies from people to people. It can help us achieve a mental state that will put us at ease.
You need to find what will be at the center. The thing that you love the most, that while doing it you can still be paid. The thing that you are good at and by doing that you can contribute to the betterment of the world.
My friend, a financial advisor claims that he is already practicing his ikigai. He values his finances and therefore he educates people to be mindful and be financially independent. He is good at mingling with people and in finances and by being a financial advisor, he is well-paid. He find his job not a job anymore because it is so easy for him. And more than anything, he contributes to the world by educating every people he meet about financial independence. His job would still be relevant after ten to twenty years.
Maybe just maybe this will be the answer for all of our cries of being burned out. We need to brainstorm and take a look at ourselves closely. Let us find out our ikigai so we will live a happy and meaningful life.
*I have friends that are new here guys. Please help me welcome them. @cybelgian and @Zsha02 .
*Lead Image is from Unsplash.com
Thanks for reading. Until then.