One Dollar for A Cause ($1)
I tend to give up when I think I can't go to the other level of life. I knew that college life is hard and most of us think that College is the most difficult level in terms of studying. When the moment I entered to the university that I was dreaming, many things that has been playing in my mind, most of them are negative. The moment thay classes was starting the first semester. I am so glad because God blessed me a professor that was like an angel. Most of them are kind and considerate. They don't even give tons of activities because they care for us. And, being a Dean's Lister student in the first semester is a blessing and bonus for all my hard work.
The first semester went well and everything was just a blessing. But, when the second semester came. I never thought to think the word "Give-up and stop from studying". I am afraid to fail in one of my subjects. Honestly, I want to open a conversation to my mother about stopping studying because lack of materials for my schooling. Yet, my elder brother let me borrow his laptop but the problem is her laptop was so laggy. Yes, he let me borrow his laptop but I can only access the guess user. He didn't give the password of his laptop in me. That's why, I only used limited applications.
By the way, I am taking the program course (Bachelor of Technical-Vocational Teacher Education major in Computer Systems Servicing). Yes, my major is related to Computer that's why I need a laptop as soon as possible. One thing, We have 2 subjects that needs a laptop for us to perform the activities. We the Office Application and Computer Aided Design. The Office Application is all about the functions of Microsoft Word, on how to use it properly. The Computer Aided Design Subject is the subject that I badly push me to give up. It's all about Auto-CAD functions and everyweek our professor always gave activity that use Auto-CAD.
How can I learn all of those together with my classmates, Even laptop I don't have?
Do you know that feeling of giving up but you force to hold on because you don't want to be failure in the eyes of your family?
I want to give-up but I can't because I am regretting to the Scholarship that I have from the University. That feeling, you are the one feel shame to your classmates because I always ask for help that my classmate will do the activity because I can't perform it because I don't have a laptop to use. I want to graduate from this course, even in a small percentage of money you can help me, I will not hesitate to accept that.
Being a College is always a battle and every is a battle. The fact that I don't have a motivation to continue this course because I lack things. I am so blessed to have those classmates who are willing to help me, even though it feels so shame. Thank You for always there Classmates!
__________________________________________________
To the readers who will read this, I am knocking in your hearts for the promotion of my "$1 for a Cause". I badly needed a laptop this semester, I need to buy a laptop before the final exam. Our final examination will be conducted in AutoCad and I need to have a laptop as soon as possible. I am knocking to those people who have a heart of giving. It's okay for me if you can't give $1, any amount will be appreciated.
I am knocking in your hearts to all of my friends here to include this article in the article that you are about to publish this day. Promoting this is a big help for me.
Always Remember, We are not always on top, We are not always below. What I mean to say that, there is always a time to ask for help to anyone. Always be kind because we don't know you will be the one to ask for help in the future.
2 Corinthians 9:7 (ESV)

Each one must give as he has decided in his heart, not reluctantly or under compulsion, for God loves a cheerful giver.
I am saving my whole earnings last month to buy a laptop, but my earnings isn't enough. Please let me do this thing, for me to accumulate the exact amount of money I need. Still my earnings is not enough to buy the laptop I need.
To the People who are willingly to give what they able to give.
Lead Image was Taken from Unsplash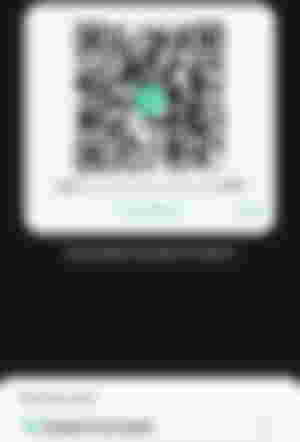 You Can send to my wallet Directly; bitcoincash:qq7qx7ax9rjq5s9ww2kv43qdc2q4ya5pkvpkrftd33