I had a good sleep last night because I was too sleepy from staying up late the other night. I woke up this morning with a familiar smell that makes me wanna rush to the kitchen, been craving for this since last week. Finally, my mother was able to buy "tuyo" or dried fish from the market. Dried fish makes a perfect breakfast for a typical Pinoy like me although my mom forgot to buy tomatoes, nevertheless, we have vinegar and chili. After eating breakfast, I love to drink coffee or tea but for now, I just want to enjoy the aroma and taste of the vanilla macadamia coffee that was given to me.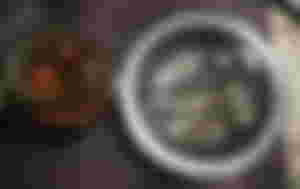 After my coffee time yesterday, I went outside to check the weather at the same time I went to the rooftop to hang the clothes that are not yet dried and saw the onion leeks are ready to be collected. I harvested the leaves and behind the leeks is the chili plant, almost all of the chilies are ripe and all red so I picked a few. Now I have leeks and chilies, I went to the kitchen and opened the refrigerator to see what I can cook for lunch. I saw this one tub with beef. Remember the ice cream tub I made an article about, one of the tubs contains meat, beef shank. I'll let this defrost in water and be back later and look around what veggies I can add.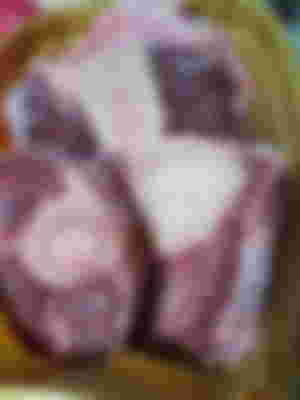 What will you cook if you have beef shanks, sayote or chayote leaves, leeks, chilies, ginger, and garlic? Any suggestion?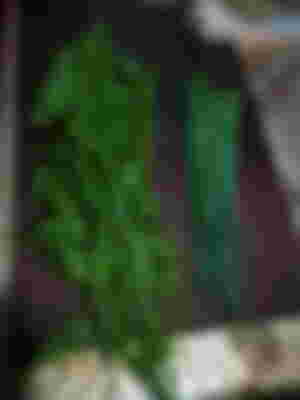 Around 10:30 am I went back to the kitchen and the meat is ready, I'm cooking beef bulalo or beef shank soup. To cook, I'd heat the oil and saute in garlic and ginger. Put the shank and pour water or beef stock, adding peppercorn and salt, cover, and bring to boil. It will take around 1 hour and 30 minutes for the meat to be tender, while waiting I'll clean and prepare the sayote tops or chayote leaves. You can put cabbage, petchay, wombok, or other vegetables that you like, for now, I'll have the sayote tops that my mom got from the backyard. We only gathered a few as you can see from the photo below, it's still dry and recovering after the continuous rain and storm last month.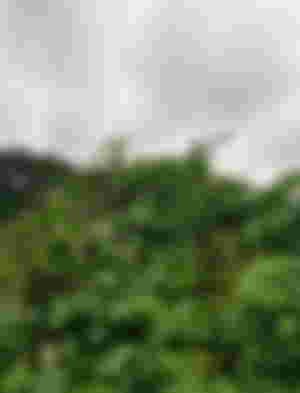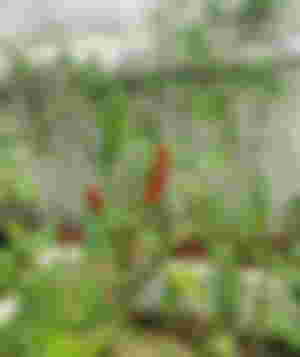 From the photo below, you can also see the photo of our chili plant after the storm and I took a photo today that it has recovered as well, showing off its fruits.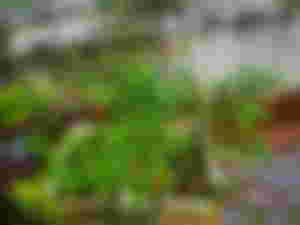 At the same time, I had the chance to watch Jurassic World: Fallen Kingdom from a local channel here in our country. Took a photo and some scenes using my phone. The movie gave me a thought, what if these creatures are still alive and didn't extinct? What if they are kept in a place like in this movie? Allowing this idea in my mind gives me chills hahaha How about you?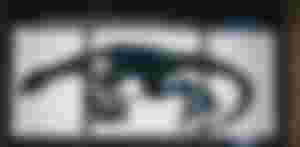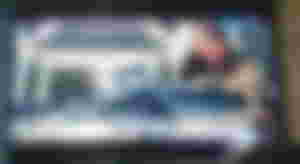 I can smell the beef while watching the movie, I gotta go and have a check. Hmmm, it's tender and time to toss the veggies and add some more salt to taste, let it boil and that's it, it's ready to serve, let's eat friends.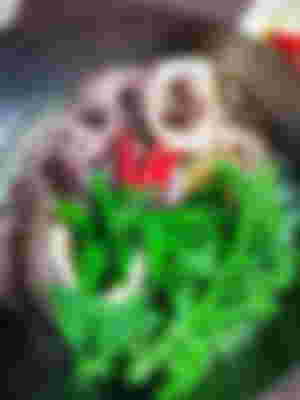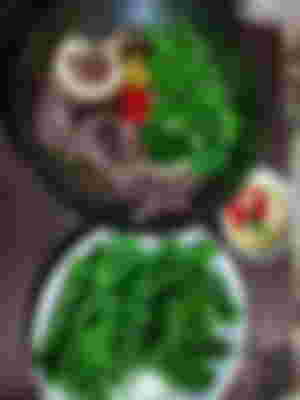 Afterward, I cooked three packs of instant pancit canton for the afternoon merienda or snack time and made my favorite bread combination of butter (not available this time), then a scoop of peanut butter spreads, and lastly the strawberry jam that's how I layer my bread hehe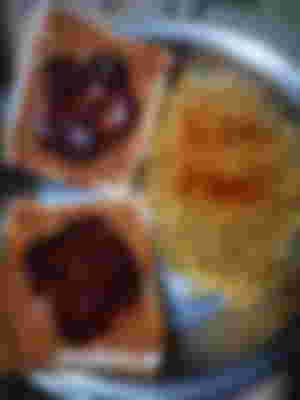 How about you fellas, what food did you have for breakfast, for lunch or dinner? How about snacks, anything in particular?
All photos are mine
My PREVIOUS POSTS
https://read.cash/@MommyJaytee/the-ice-cream-prank-20e88f41
https://read.cash/@MommyJaytee/the-scarecrow-d4cd80aa
https://read.cash/@MommyJaytee/tarzan-but-no-jane-425c9601